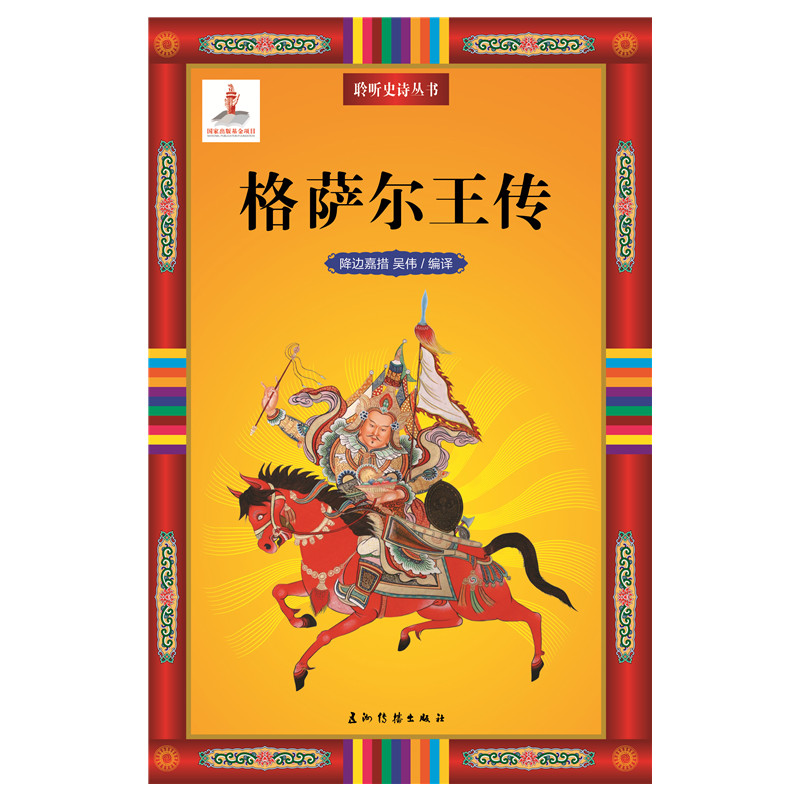 King Gesar is an epic from Tibet based on Tibetan folk tales, legends, folk songs and proverbs. Representing the highest achievement of ancient Tibetan culture, it has been in circulation for centuries. It is an encyclopedia-like masterpiece reflecting the history of the ancient Tibetan society.
Compared with the world's Other famous heroic epics, King Gesar has two outstanding characteristics.
First, it has been passed down orally and musically from one generation to the next. Even today the epic is still widespread among the Tibetan people,especially among farmers and herdsmen. It is a "living" heroic epic and belongs to the Tibetan cultural heritage.
Second, it is the longest heroic epic in the world. It is an immense work,with more than 1 million verses, which would fill 120-plus volumes if written down.
The State of Ling generally refers to the ancient Tibetan-inhabited areas. In the light of its structural order, we selected the high spot of this epic to entertain readers at home and abroad. We hope our readers, through reading King Gesar, will get to know and love both this great epic and the Tibetan culture.