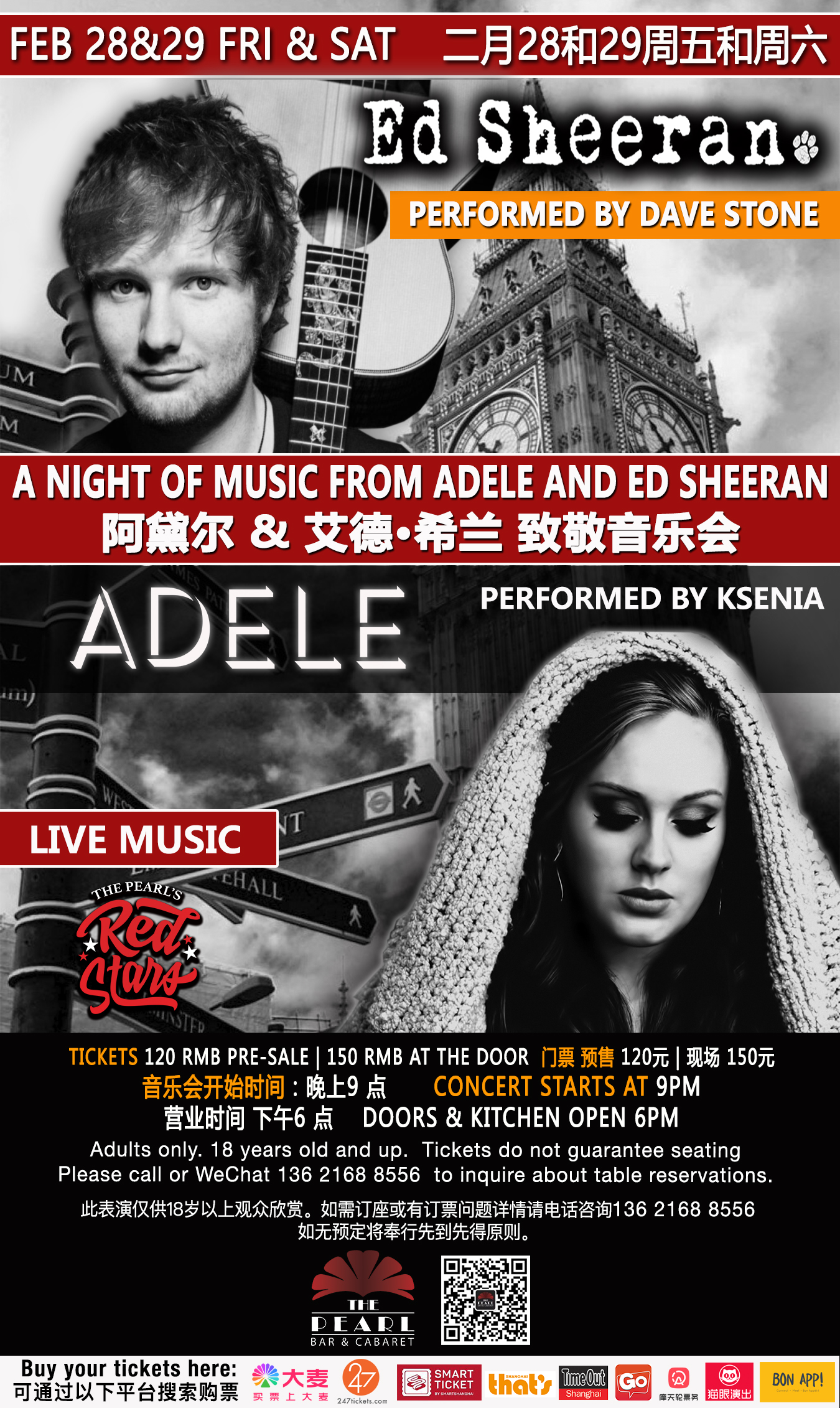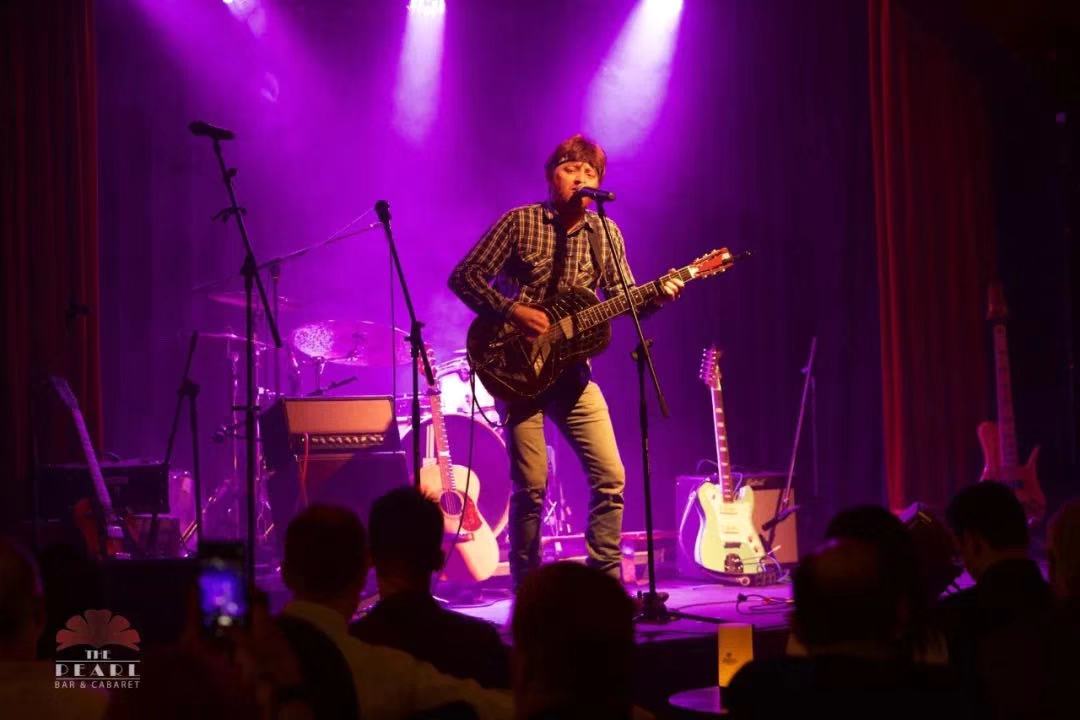 Britpop star-power galore! The past 10 years have seen two artists from the UK become some of the bestselling artists of the 21 century, with multiple Grammys, various worldwide awards, and sold out world tours. Adele and Ed Sheeran are simply forces of nature.
Whether you're familiar with their body of work or not, its definitely tough to catch the live music of these two new-school legends in the 'Hai, so The Pearl is putting on a party!
The Pearl's stage stars and perfectionists Ksenia and Dave Stone have teamed up in endless rehearsals to really nail the soul of Adele and Ed Sheeran's music, in order to bring these two superstars' hits to The Pearl's stage for one weekend only - a not-to-be-missed performance.
After weeks of rehearsals you can all come sit back, relax and get ready for a weekend of their top hits played live for your enjoyment, like Rolling In The Deep, Someone Like You, Send My Love, Hello, Skyfall, Set Fire To The Rain, Lego House, Give Me Love, Kiss Me, One , Sing , Thinking Out Loud. Castle On The Hill, Shape of You, and more surprises thrown in to boot.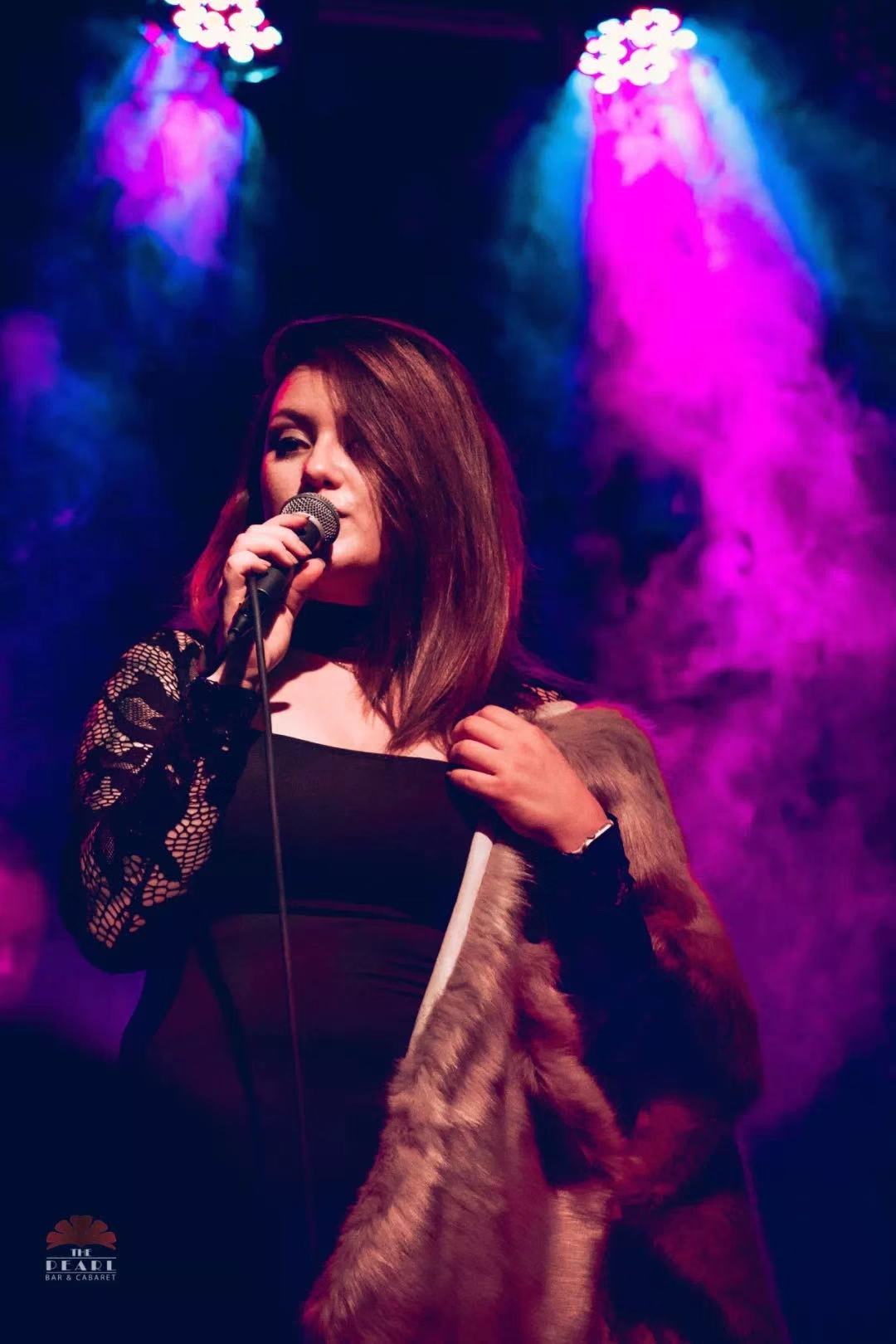 Lane 471, Zhapu Road, Hongkou District, Shanghai, near Wujin road
上海市虹口区乍浦路471弄,近武进路(地铁十号线四川北路2号出口100米)