Travel Package: 2-Night Stay at Shilily Hotel Huangshan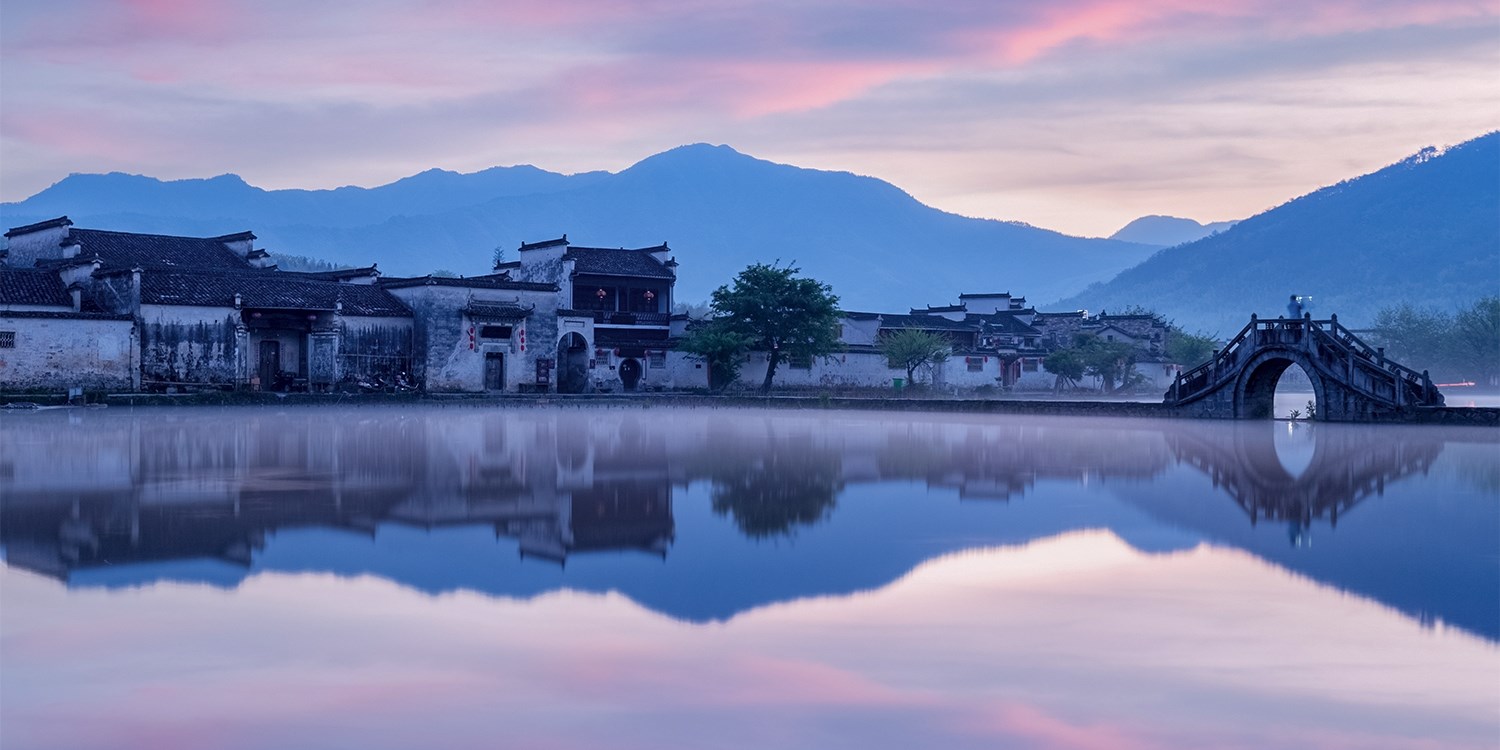 Take an excursion to Huangshan and stay in a boutique hotel located near the Chengkan Ancient Village, the best-preservedfeng shui village in the southern Yangtze River region. This hidden gem is the oldest bagua (eight-sided) village in the region, with a history of over 1,800 years, and is less commercialized than the nearby UNESCO ancient villages of Hongxun and Xidi. The hotel is just a short drive away from the Huangshan scenic area.
The focal point of Chengkan is the stunning Yongxing Lake. Visit during the summer and you'll get the chance to see the gorgeous lotus plants blooming on the water. The hotel is just a stone's throw away and offers views of Yongxing Lake.
Chengkan Village has over 150 ancient homes designed in traditional Hui style, with 21 of those designated as major cultural relics to be protected as heritage architecture. The bagua-style village was designed to reflect Taiji philosophy. Built around the Zhongchuan River, the village is surrounded by eight mountains to form the bagua plan. The labyrinth-like layout of the village features 99 intricate roads and lanes, and local residents say it's the perfect place to get lost for a day!
Relax after a day of exploration at the hotel, which features minimalist Nordic-style interior design. Bright and simple colors come together in harmony with old Huizhou-style wooden windows and beams to form a quiet and idyllic setting. What's more, each room comes equipped with an indoor bathtub full of petals.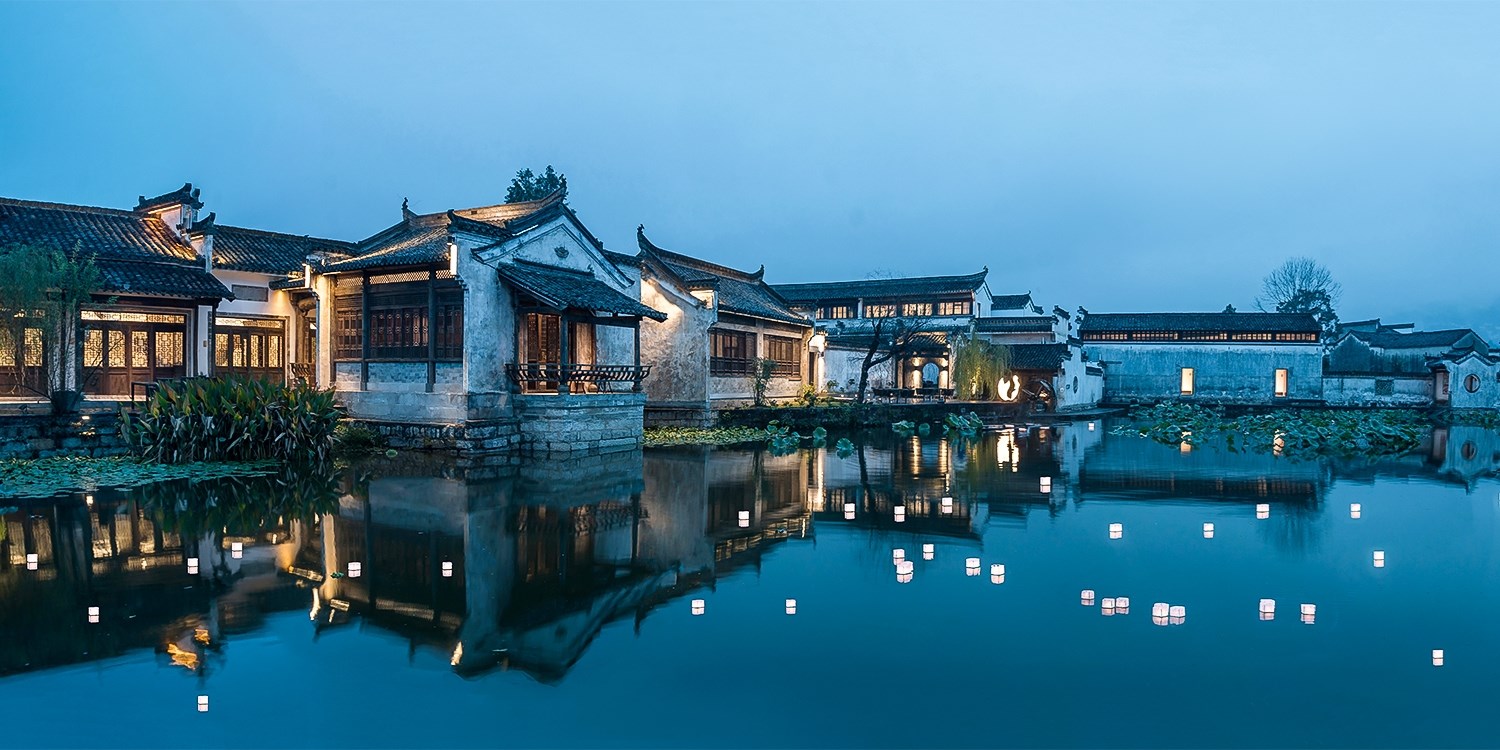 Starting from RMB1,399 per room
Room rate includes:
- Welcome fruit amenity
- Complimentary breakfast up to two person
- Admission tickets to the Chengkan village
- Meal up to two person per stay
-welcome gift per stay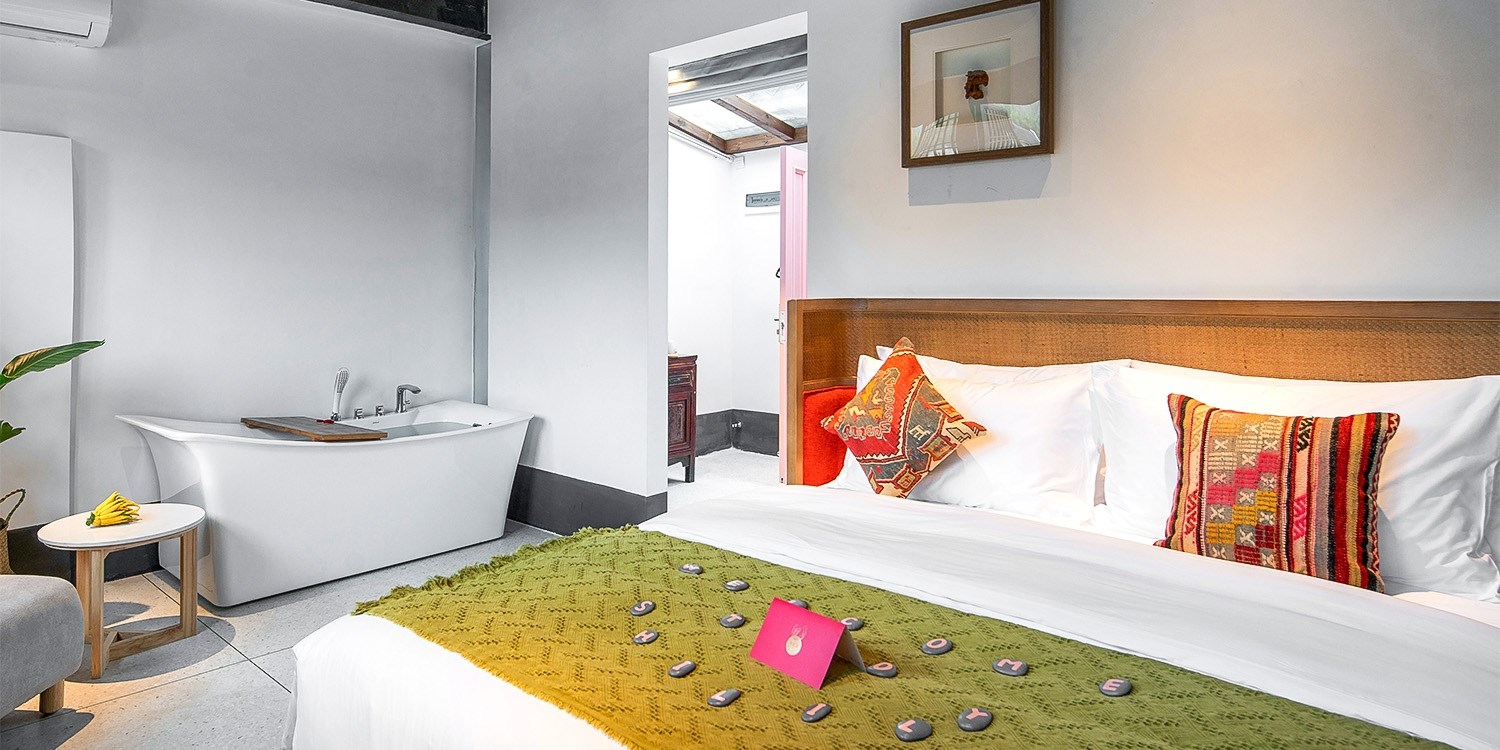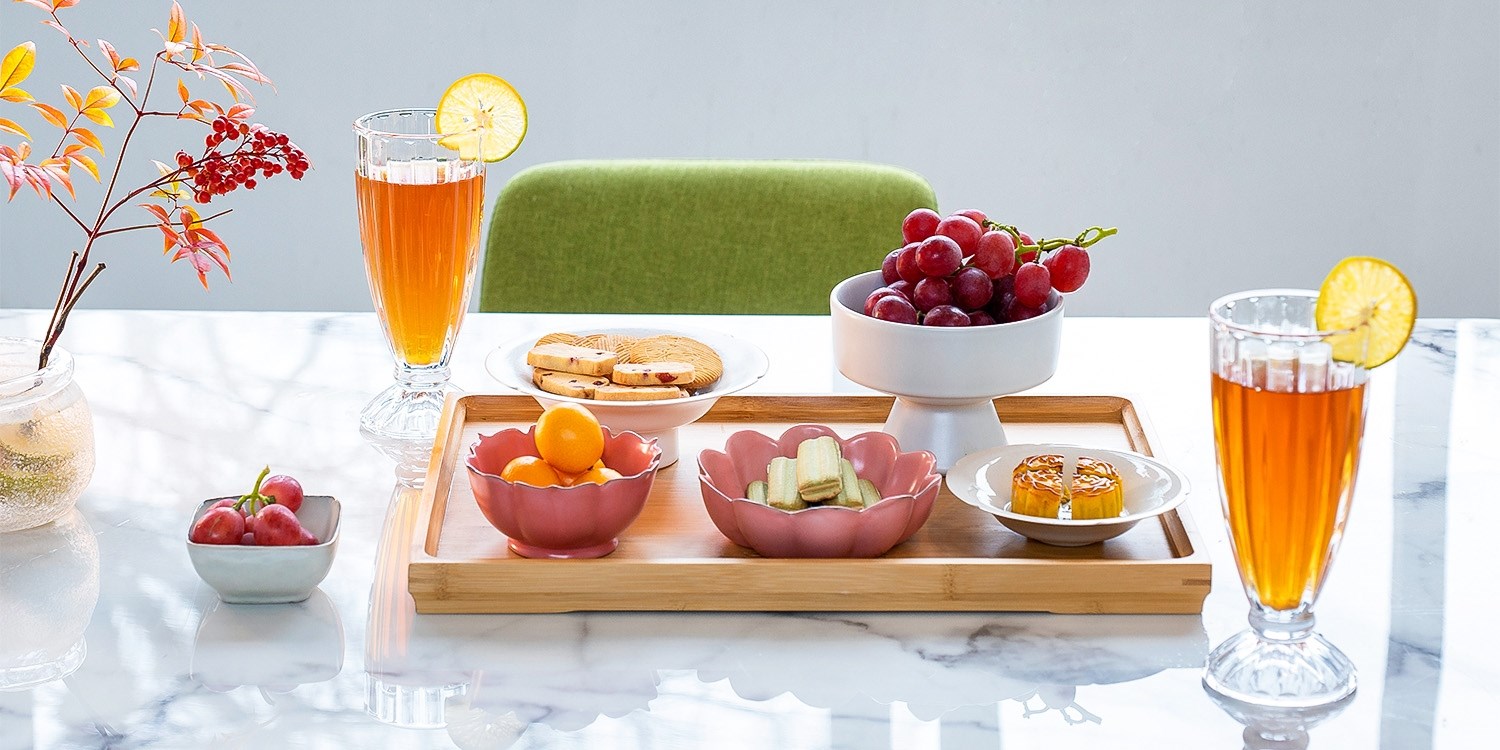 This package is valid now till March 15, 2020
[Booking method]: After purchasing your voucher from thMart, please call the hotel directly at 180-5598-3001. Please inform the hotel your voucher code when making your reservations.
[Invoice]: Please contact the hotel for any invoice requests.
[Cancellation policy]: For any room amendment and cancellation, please contact the hotel at least three days in advance, otherwise the redemption voucher will be marked as void.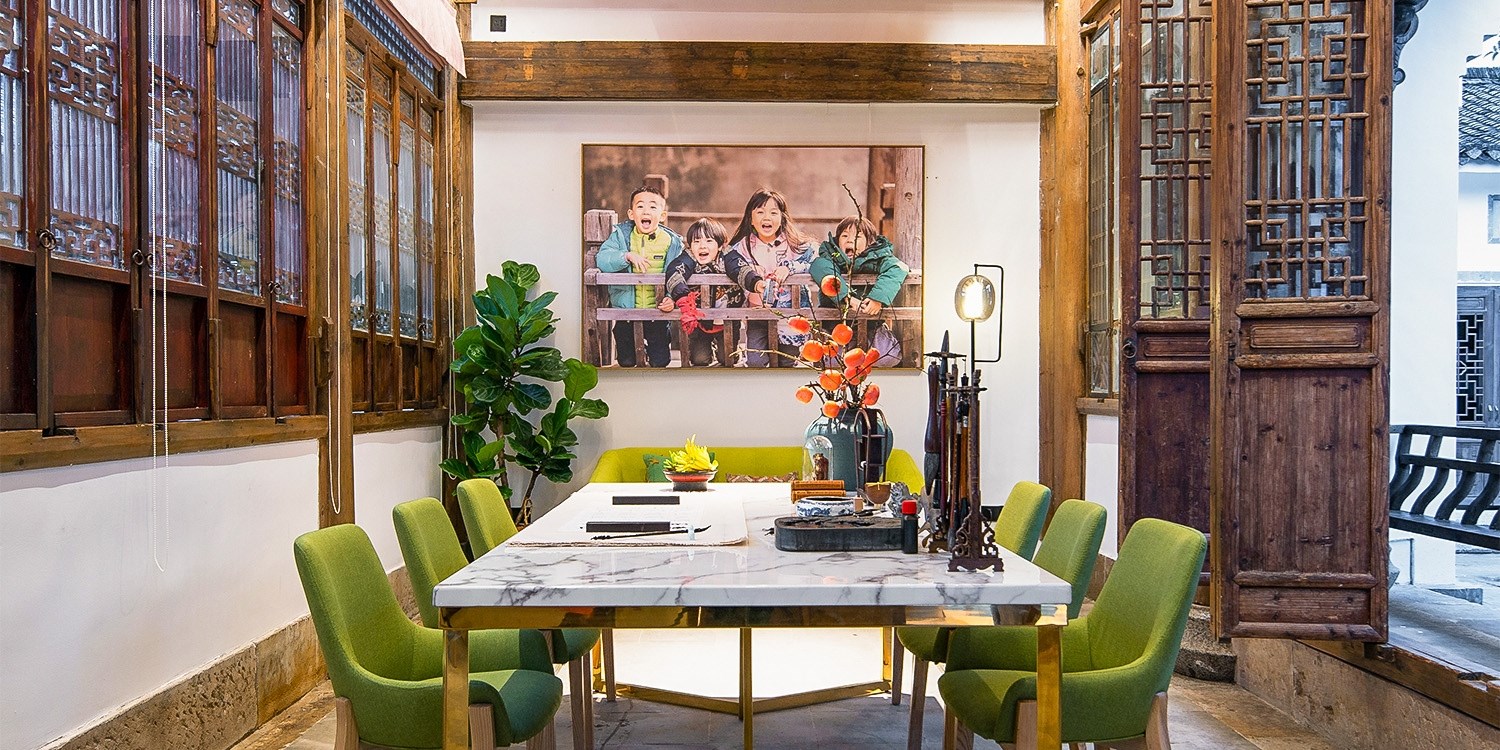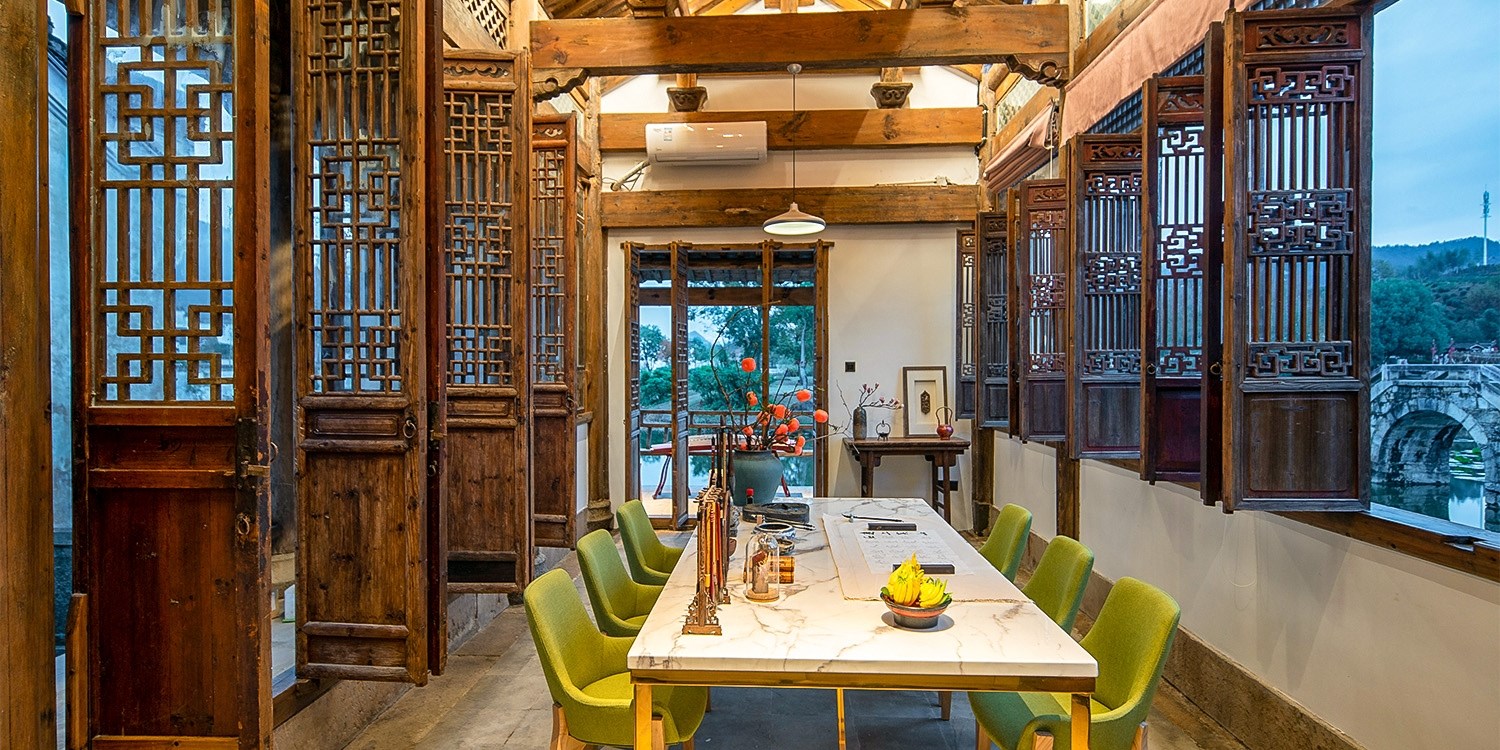 - Valid credit card information is required to guarantee the booking.
- Please present your 12 digit voucher numbers upon check-in. We would suggest you to save the voucher number on your phone or print it out before your arrivals.
- All service charges are included in this package. You don't need to pay any extra fees (except for additional on-site purchases not included in the package). Each coupon can only be used once and cannot be exchanged for cash or shared with other privileges. Vouchers are limited while stock lasts.
优惠详情
¥1,399 – 2 晚入住套餐
和善或和亲大床/双床房
免费升级和悦湖景房(每日限 2 间)
☞ 注: 升级房型先到先得,预订时与酒店确认当日预订状况。
入住欢迎水果一份
每日含双人早餐
呈坎景区门票2位
双人正餐1份
【店内】永兴湖畔+网红点打卡
伴手礼1份
特别礼遇: 原不占床儿童 1.2 米以下免费早餐,会员升级 1.4 米以下儿童免费早餐
【适用日期】即日起至 2020- 年 3 月 15 日。(其中春节期间需加价,详情电询酒店)
【预定日期】即日起至 2020 年 3 月 12 日,请提前至少 3 天预约。房间升级先到先得,视酒店房态而定。
【预订方式】致电 180 - 5598 - 3001
【致电时间】8:30-22:00

确认预订后将不可取消预订;如需修改日期,请至少提前 3 天联系酒店,节假日期间不支持修改,酒店将视房态确认;为保证您度过愉快的假期,请确认好出行日期后再致电酒店进行入住预约。

如您需要发票,请在体验结束后向酒店前台索取。