SAIC International Circuit
2000 Yining Road, Jiading District, Shanghai
上汽国际赛车场 上海市嘉定区伊宁路2000号

April 17, 18, 19
You are entitled to watch all the F1 racings for three days.
*FORMULA1喜力中国大奖赛的比赛安排不排除会有变化,最终日程请参考官网发布的赛事更新;
Formula 1 Heineken China Grand Prix doesn't exclude the possibility for any change of schedule, with its final agenda subject to the updated information on its official website.

As requested by the F1 organizer, for family and student tickets, a valid ID (Chinese National Identification Card or passport) is needed for tickets pickup on site.
Please provide your ID number under the "remark" section in our booking page when you place your order. For the purpose of verifying children's age, please also provide their ID numbers.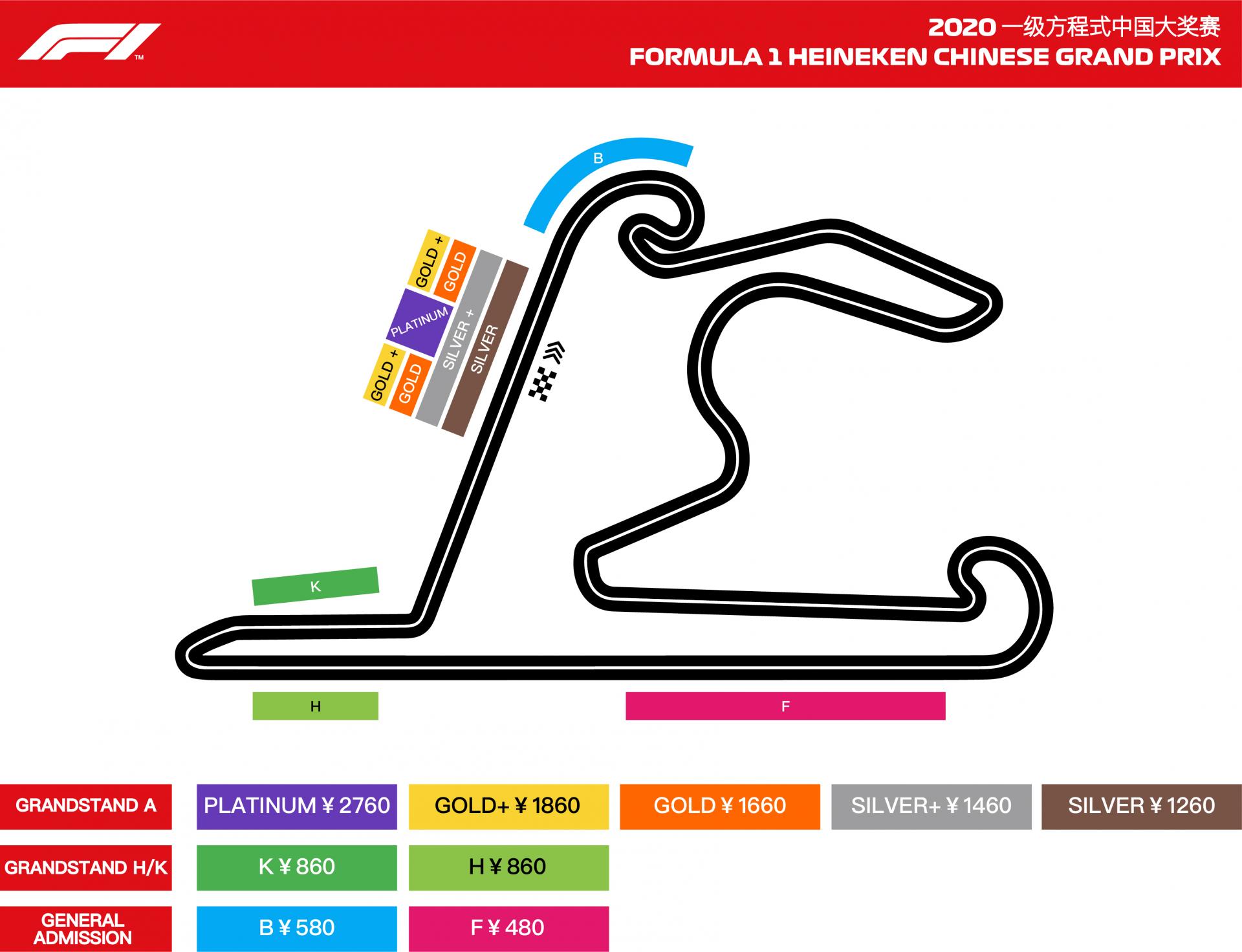 Please note that this is a [Pre-Sale] ticketing. Our customer service staff will contact you to make the adjustment ASAP if your booking is out of stock.