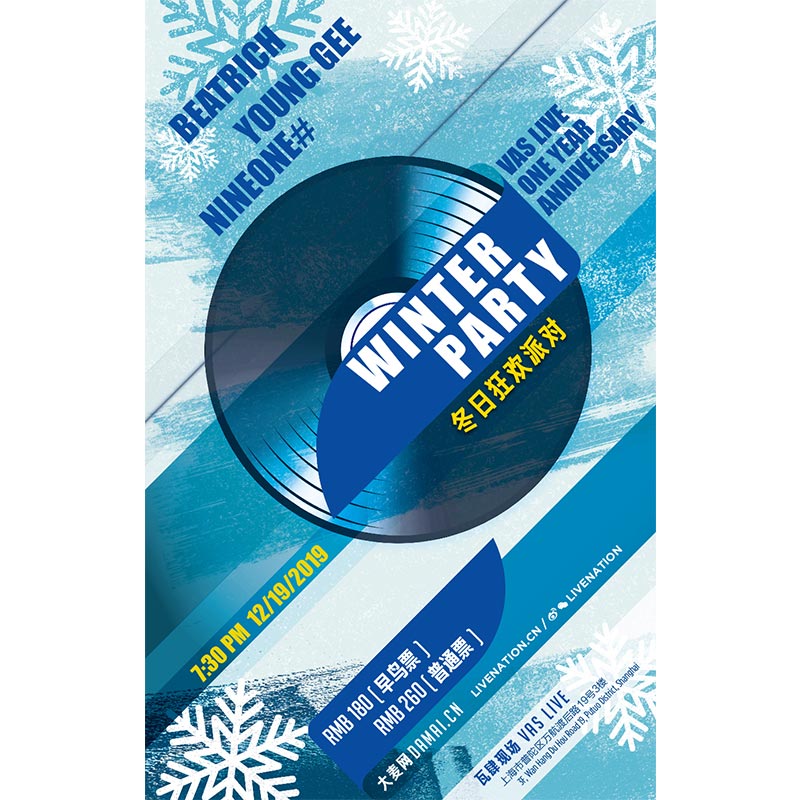 VAS LIVE One Year Anniversary - Winter Party will be held on Dec 19th, 2019. The line-up includes international pop sensation BEATRICH, Hip-Hop artist NINEONE# and popular singer YOUNG GEE.
VAS LIVE is the first Livehouse operated by Live Nation in the Asia-pacific region. As a cultural bellwether for the west Shanghai Culture and Art Center, VAS LIVE is located on the third floor of the Huxi Culture and Art Center, at the junction of Changning, Jing 'an and Putuo districts. Since its official opening in late 2018, VAS LIVE has undertaken more than 120 shows, including The Jesus and Mary Chain, MIYAVI, TINASHE and BAZZI, etc.
About BEATRICH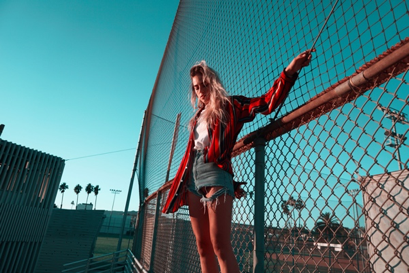 BEATRICH is a 21-year-old international pop sensation. She is signed to Virgin UK for the world except China and directly to Tencent Music for China. Her first two tracks "Superstar" and "About" have already amassed over a billion streams in China alone. BEATRICH's videos have received over 27 million views and her tracks have been streamed over 19 million times on Spotify alone. She won Best New Artist at last year's MAMA Awards as well as Song of The Year for Superstar.
About NINEONE#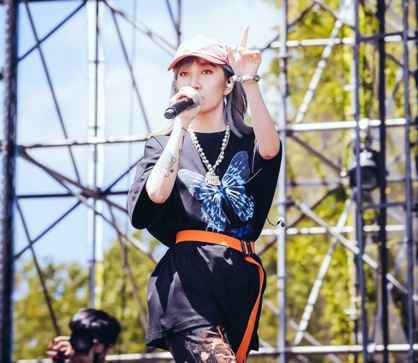 NINEONE# is a rapper from Xi' an. She has been growing rapidly since late 2016, gaining great popularity with her multi-style songwriting skills and recognizable voice. Within a year, her singles "PUMA" and "I don't wanna see u anymore" were among the top 10 of NetEase Cloud Hip-Hop Music Chart and also went viral on Douyin. Her first China solo tour achieved great results, with 10 sold-out cities.
About YOUNG GEE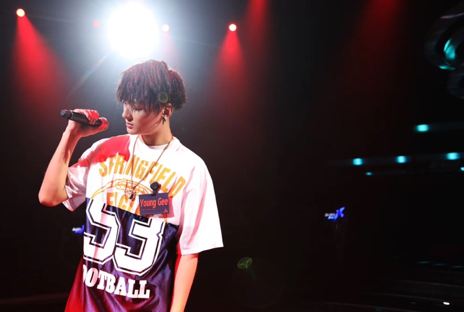 YOUNG GEE is one of the most popular post-95 rappers in China. With strong passion and outstanding talent in music, YOUNG GEE has quickly become a hit through many competitions and live performances, and has won unanimous praise.
With dazzling line-up and exciting music, VAS LIVE One Year Anniversary - Winter Party will surely be a gala night for young people. Don't hesitate to join us and share the joy of celebrating the first anniversary of VAS LIVE!

VAS LIVE
3F, 19 Wanhangdu Hou Road, Putuo District, Shanghai

Date: Dec 19th 2019 (Thursday)
Time: 19:30