Rodeo: 26/F, Tower A1, Junhao Central Park Plaza, 10 Chaoyang Gongyuan Nanlu, Chaoyang District 朝阳公园南路10号骏豪中央公园广场A1座26层

18:30, Thursday, December 12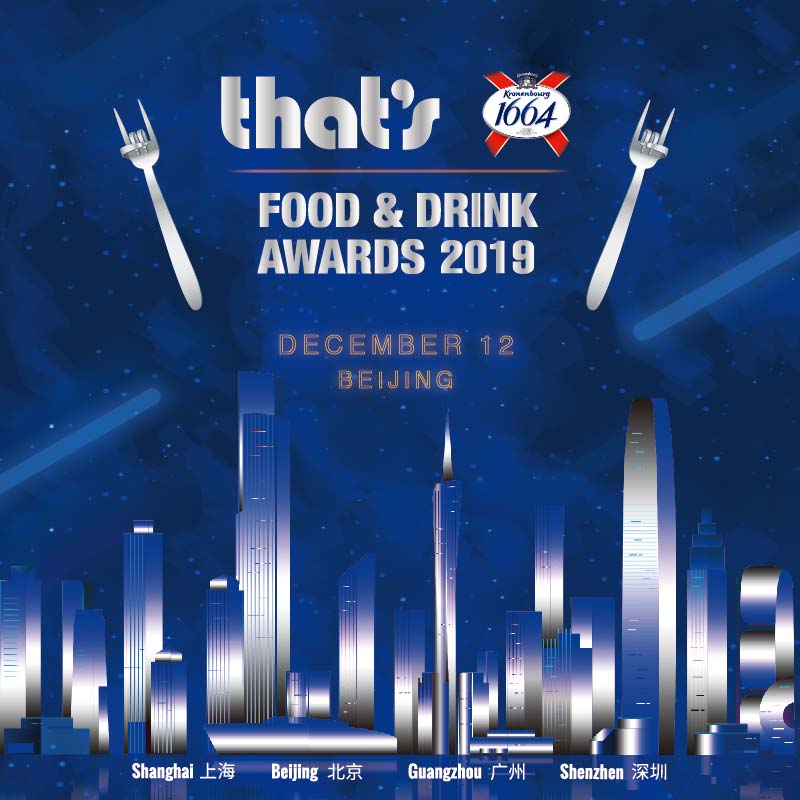 Yee-haw, cowboys and cowgirls! It's almost time to say "Ni hao-dy!" to our rowdiest party of the year. The That's 2019 Food and Drink Awards ceremony will take place on Thursday, December 12 at trendy Chaoyang saloon Rodeo.
Restaurants are currently competing in an intense stand-off spanning several categories, from Japanese cuisine to Mexican fare, and we're throwing a fantastic event for the big reveal. The Wild West-themed bash will host all of the famous movers and shakers around town (hopefully donning their finest bandanas, cowboy boots and hats).
Want to find out who's the best in the West (er, East)? Tickets are now on sale, y'all! Giddy up and lasso them quickly – you won't want to be the lone ranger that missed out on the rootin' tootin' time.
Swing by to pig out on tasty snacks and wet your whistle with free-flow booze, but be sure to stay for the awards, live entertainment and lucky draw, which is sure to be the highlight of the night!
We will be giving away an array of amazing prizes, including hotel vouchers and dining packages at some of Beijing's hottest F&B establishments.
All that, for the bargain price of RMB180 (presale, RMB268 at the door). Interested in attending? Click here to purchase your tickets on thMart or scan the QR code below!