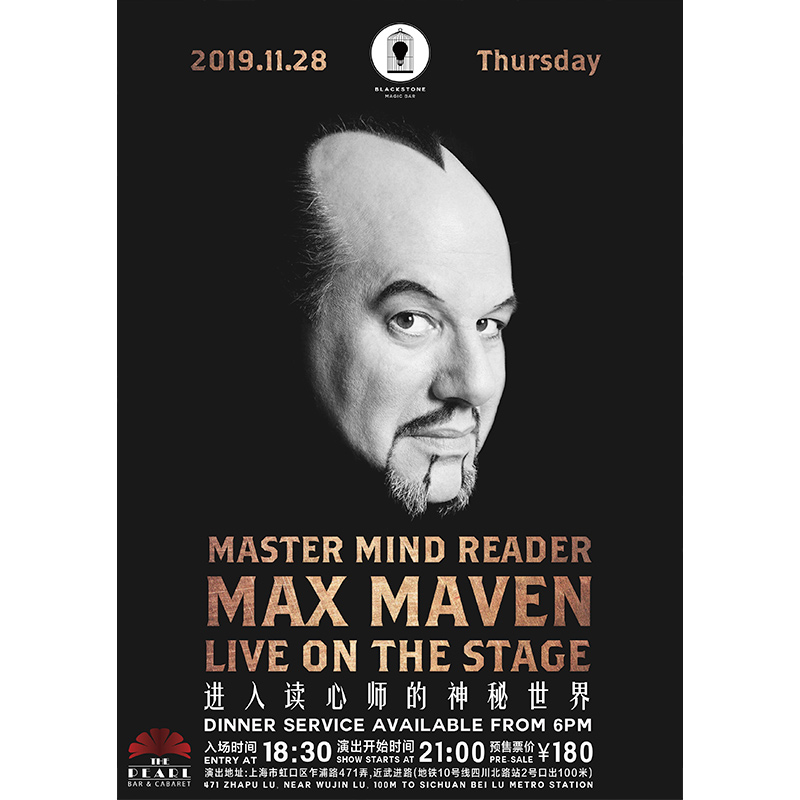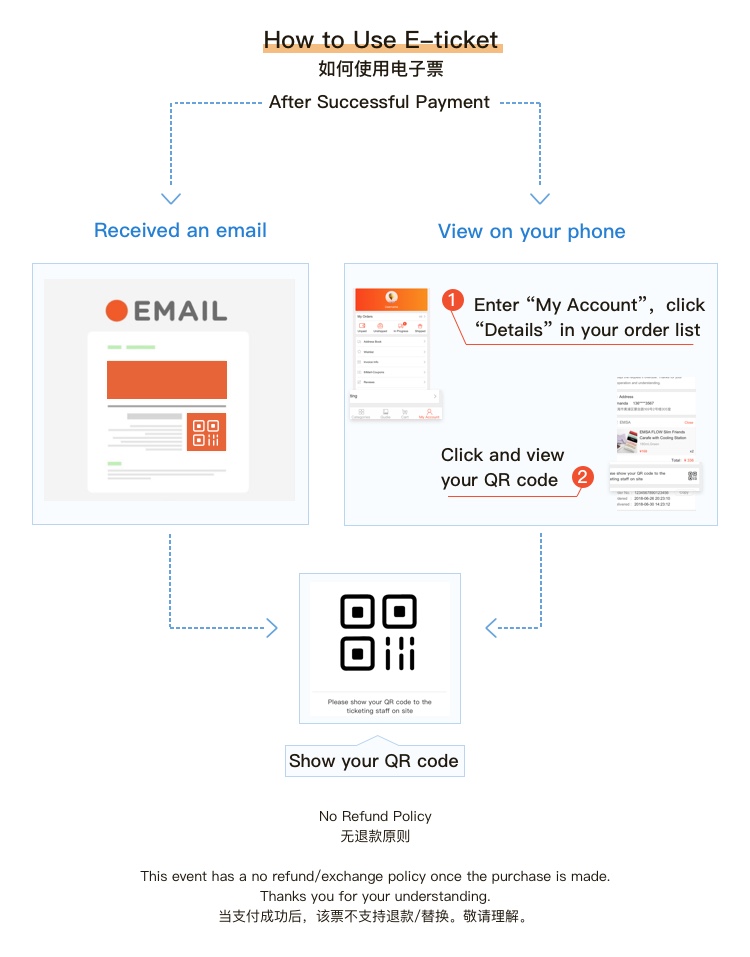 Event Date: Thursday, November 28th
Activity time: starting at 9pm

About Max Maven
Max Maven, one of the world's top mindreading magicians, has performed mysterious shows that transcend linguistic and cultural boundaries in over two dozen countries. Max has acted on more than a hundred television shows about mindreading magic, all of which became a world hit.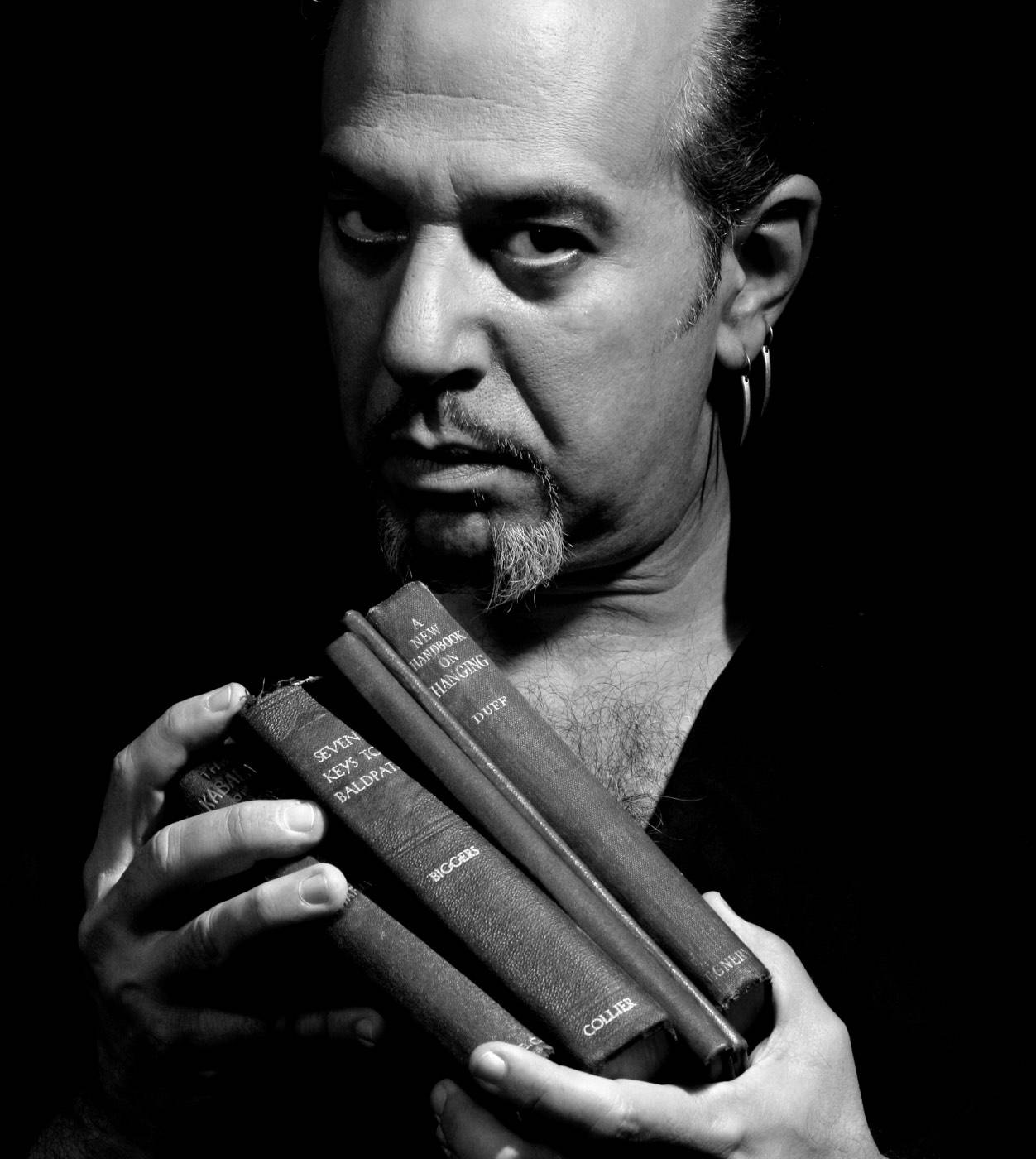 Max is a recipient of the Tenkai Prize, Japan's most prestigious magic award - it is the first time that the prize has been awarded to a non-Japanese national. He was credited by Magic Castle as the most outstanding lecturer and was appointed as art director of the Las Vegas Stage Magic Show - Taiwanese magician Liu Qian was able to perform magic in Magic Castle thanks to Max's recommendation. Max also served as jury member of the International Federation of Magic Societies (FISM) on several occasions.
Max has been a magic consultant for such performers as David Copperfield dubbed "the god of magic", Siegfried & Roy, a German-American duo of contemporary magicians known for their appearances with white lions and white tigers, and Doug Henning, a Broadway magic star.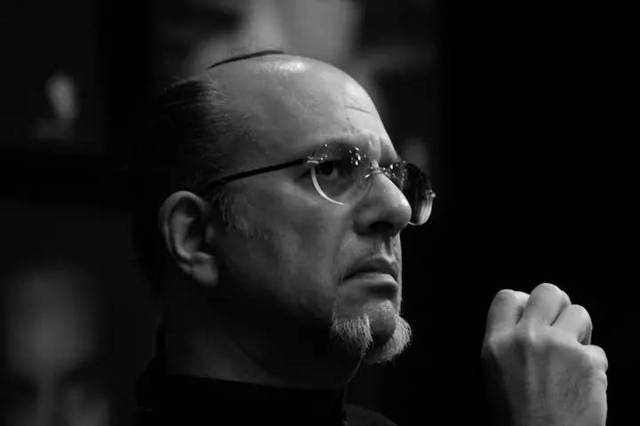 Magic magazine once published a list of the 100 mostinfluential people in the field of theatrical magic in the 21st century.Included on the list is Max Maven for "entertaining and astonishingaudiences with his bizarre brand of mental magic. Most of Maven's mind-bogglingfeats are accomplished through psychological subterfuge that he himself hascunningly created. If mystery does indeed give magic its meaning, then theenigmatic persona of Max Maven makes us ever mindful of the art that is hiddenin the mystery of magic."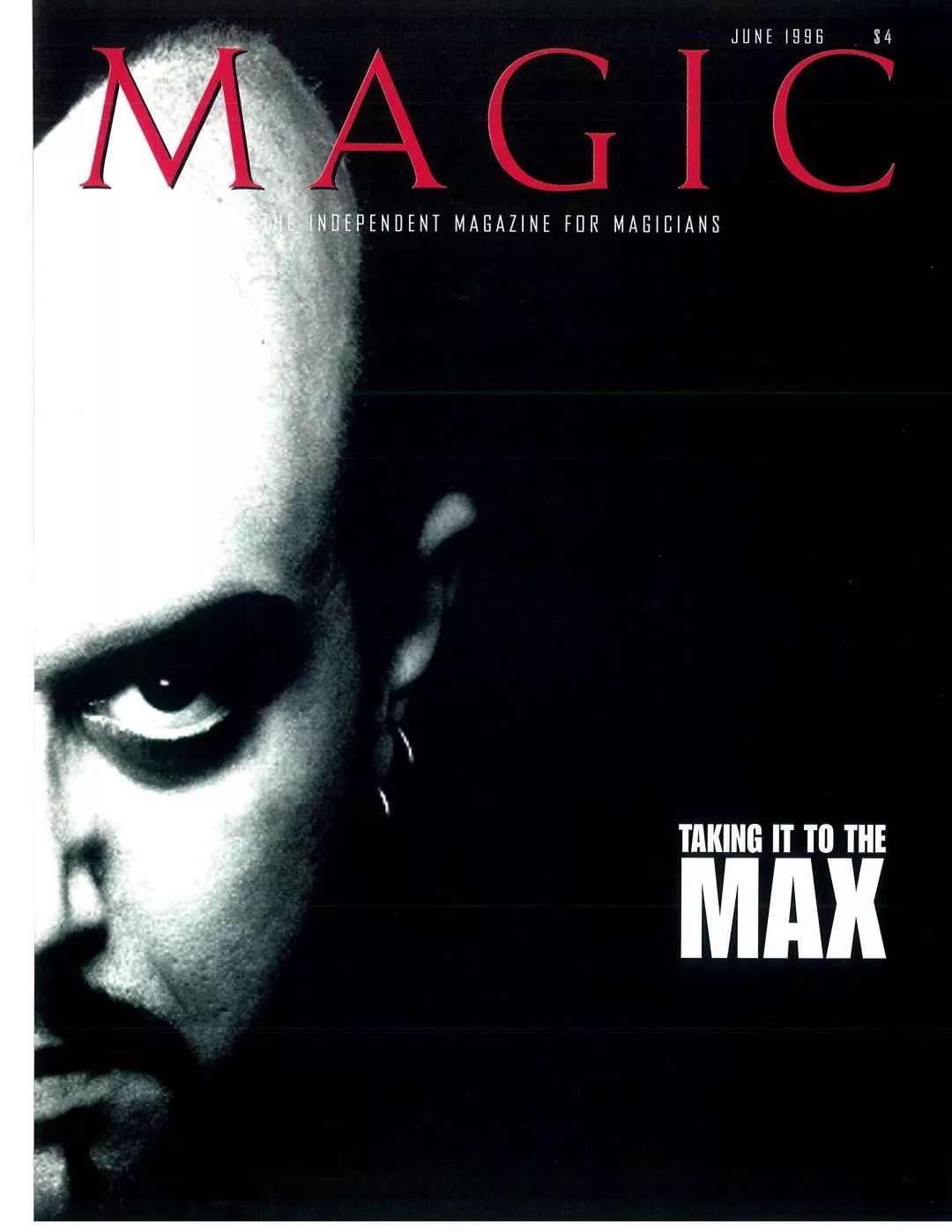 上海市虹口区乍浦路471弄,近武进路(地铁十号线四川北路2号出口100米)
Lane 471, zhapu road, hongkou district, Shanghai, near wujin road