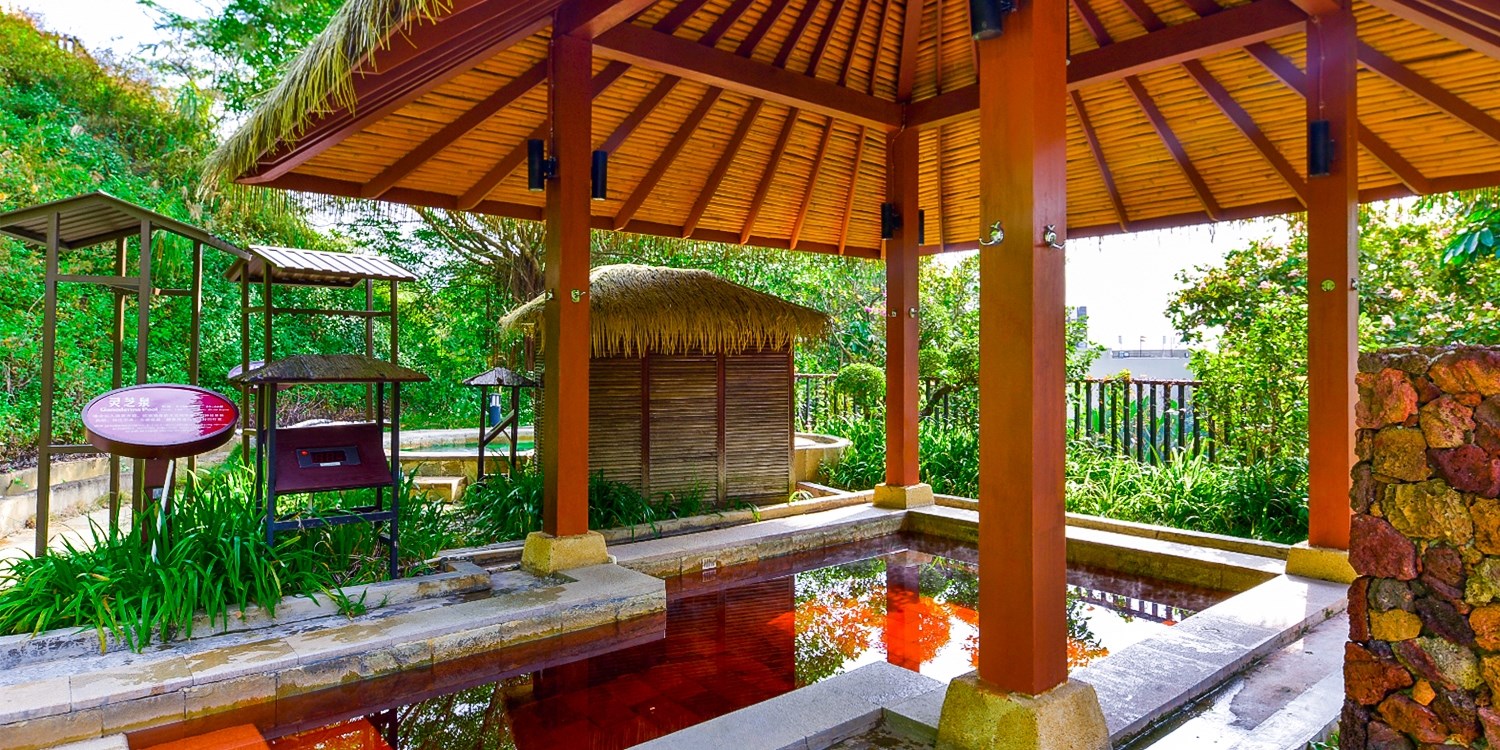 This travel package includes one night's stay at Guangzhou Pattra Resort (also known as "mini Budala Palace) for just RMB849. Benefits include complimentary breakfasts, hot springs, outdoor swimming pool and kids play castle.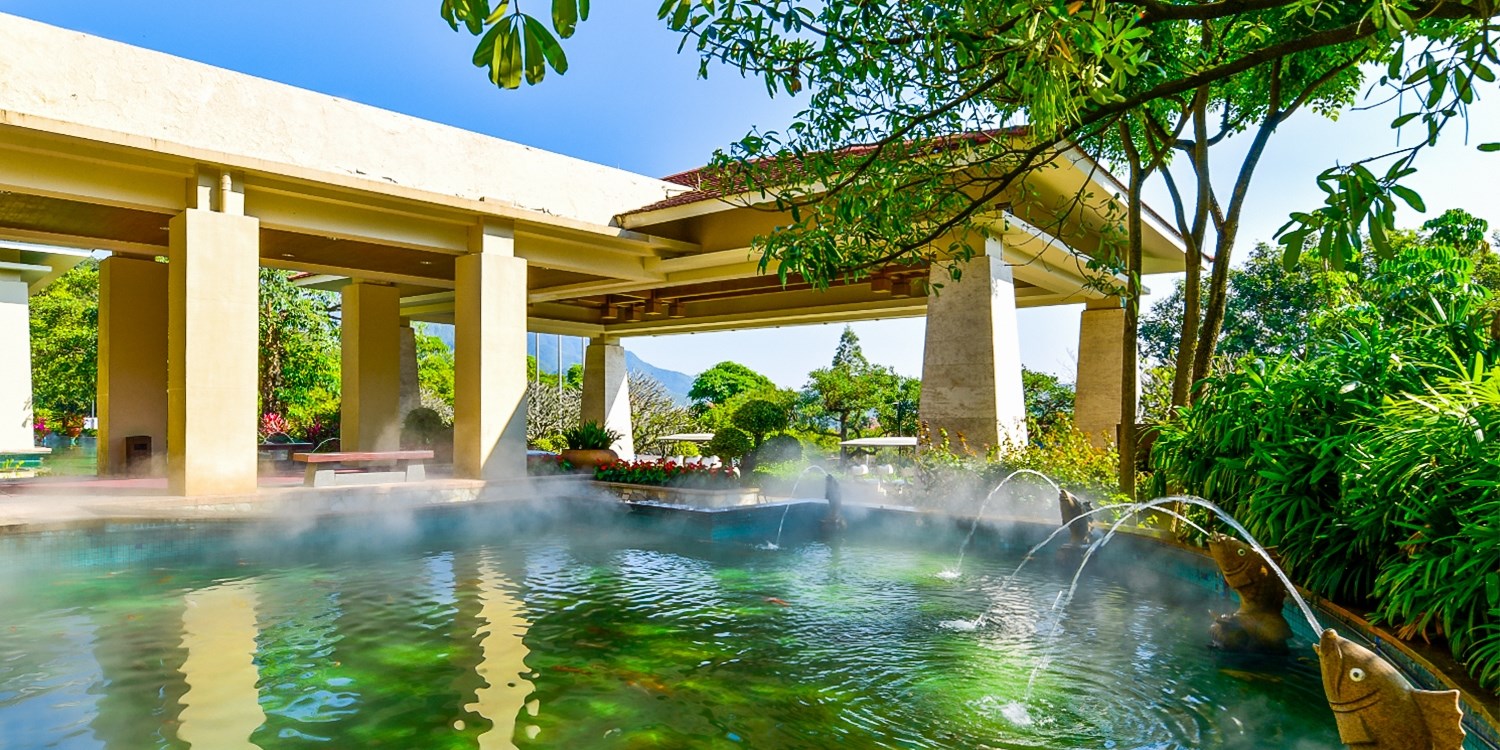 Offer Detail:
RMB849 – November check-in
RMB949 – December check-in
Luxury Double Room – One Night with complimentary upgrade to Hill View room
Complimentary Western style breakfasts for two persons
Complimentary and unlimited access to the mountain hot spring
Wet and dry sauna available at the hot spring area
Complimentary parking
Late check-out till 14:00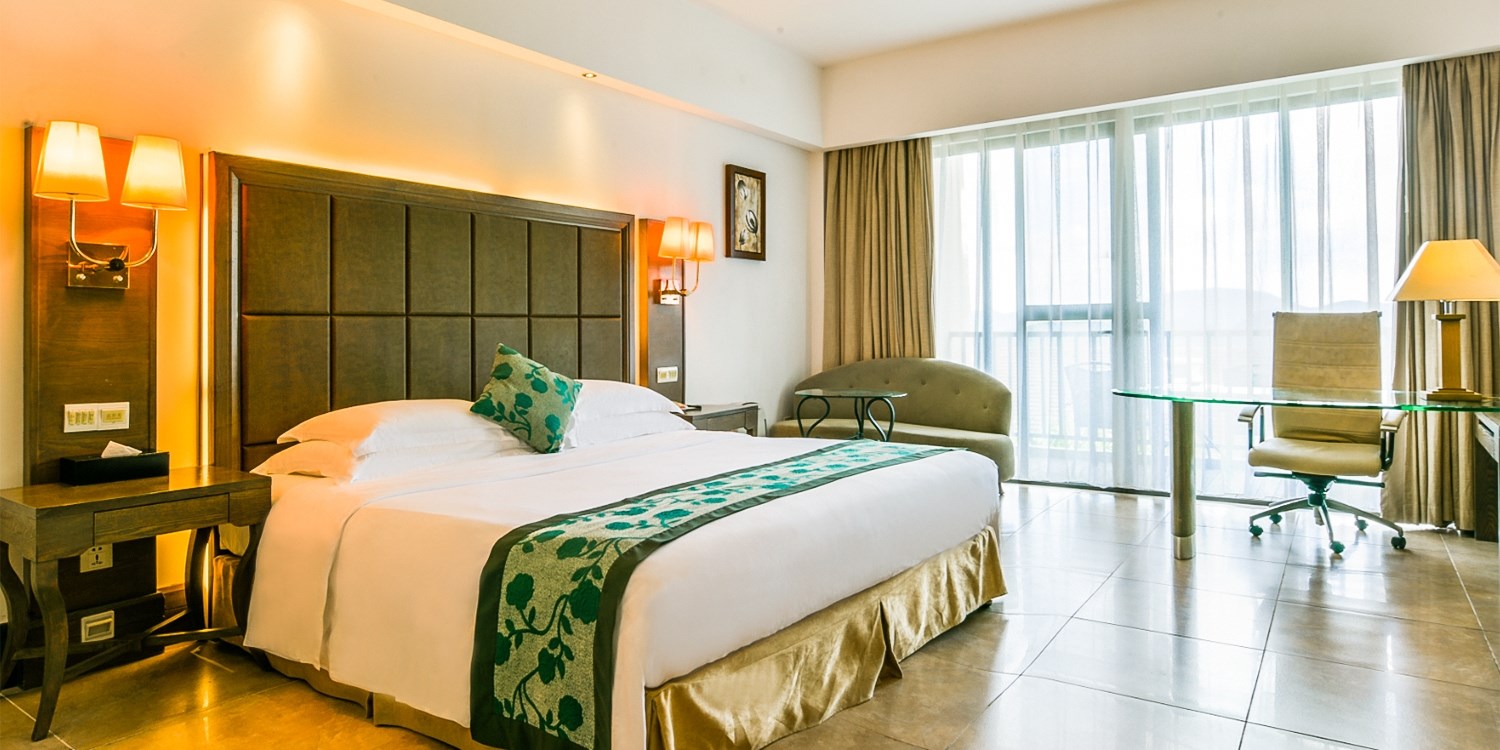 Remarks:
For Friday night check-ins, a surcharge at RMB150 per room per night will be charged, please pay the difference at the hotel front desk. For Saturday night check-ins, the difference is RMB300 per room per night.
[Breakfast]: Additional breakfast at RMB108 per person, free for children under 1.2m, half price at RMB54 for children between 1.2m-1.5m, and full price for children 1.2m or taller
[Hot Spring]: Surcharge for hot spring at RMB119 per person (Saturday and Sunday at RMB139), free for children under 1.2m, RMB58 per person (Saturday and Sunday at RMB78) for children between 1.2m-1.5m, and full price for children 1.5m or taller. Prices during public holidays is subject to changes
[Valid date]: This package is available from November 1, 2019 to December 31, 2019
[Reservation method]: For reservations, please book your rooms at least 3 days in advance by calling 020-8282-9999 once you get the confirmation email from thMart
[Cancellation Policy]: Once the reservation is confirmed, it cannot be cancelled. If you need to make any modifications, please notify the hotel at least 3 days in advance, otherwise the redemption voucher will be marked as void. Valid credit card information is required to guarantee the booking
[Invoice]: For invoice request, please contact the hotel directly for accommodation Invoice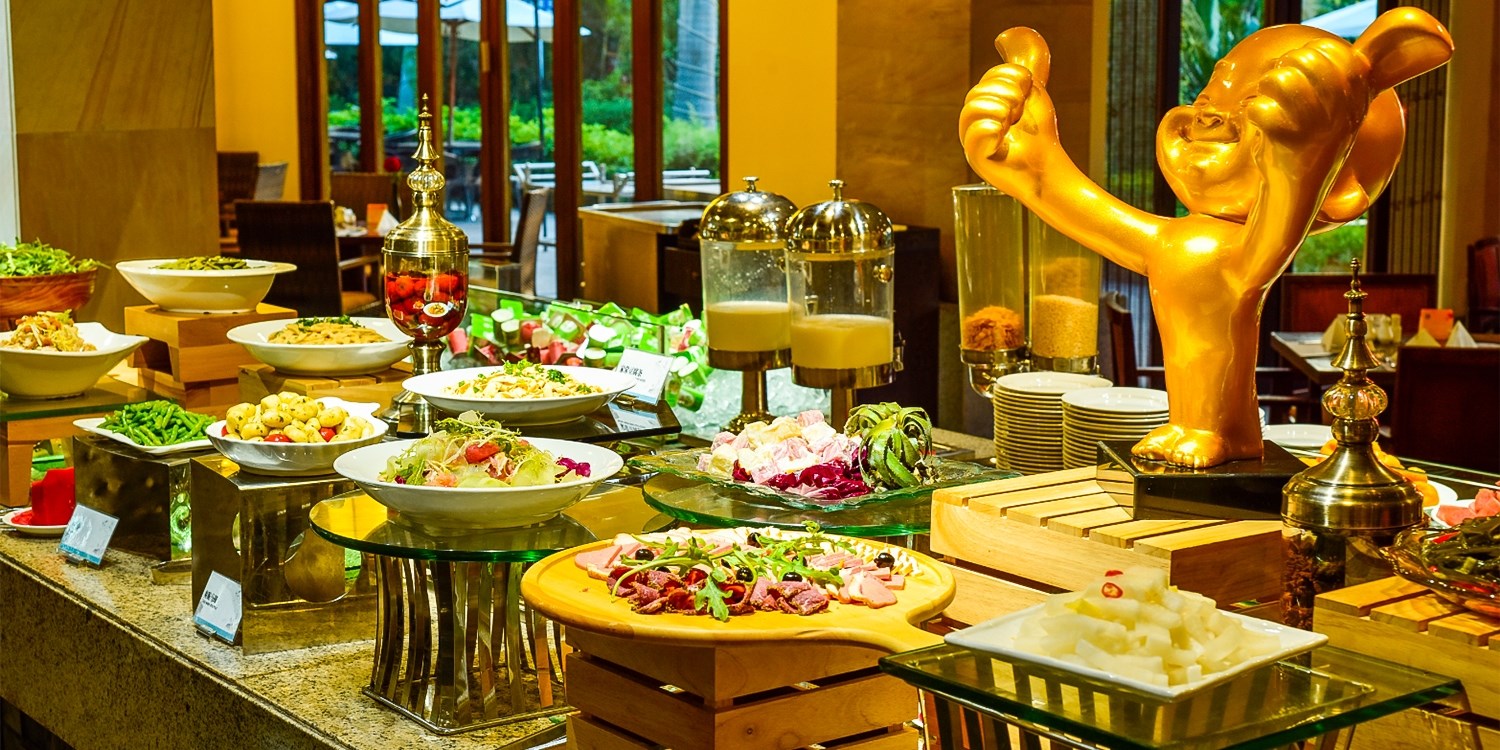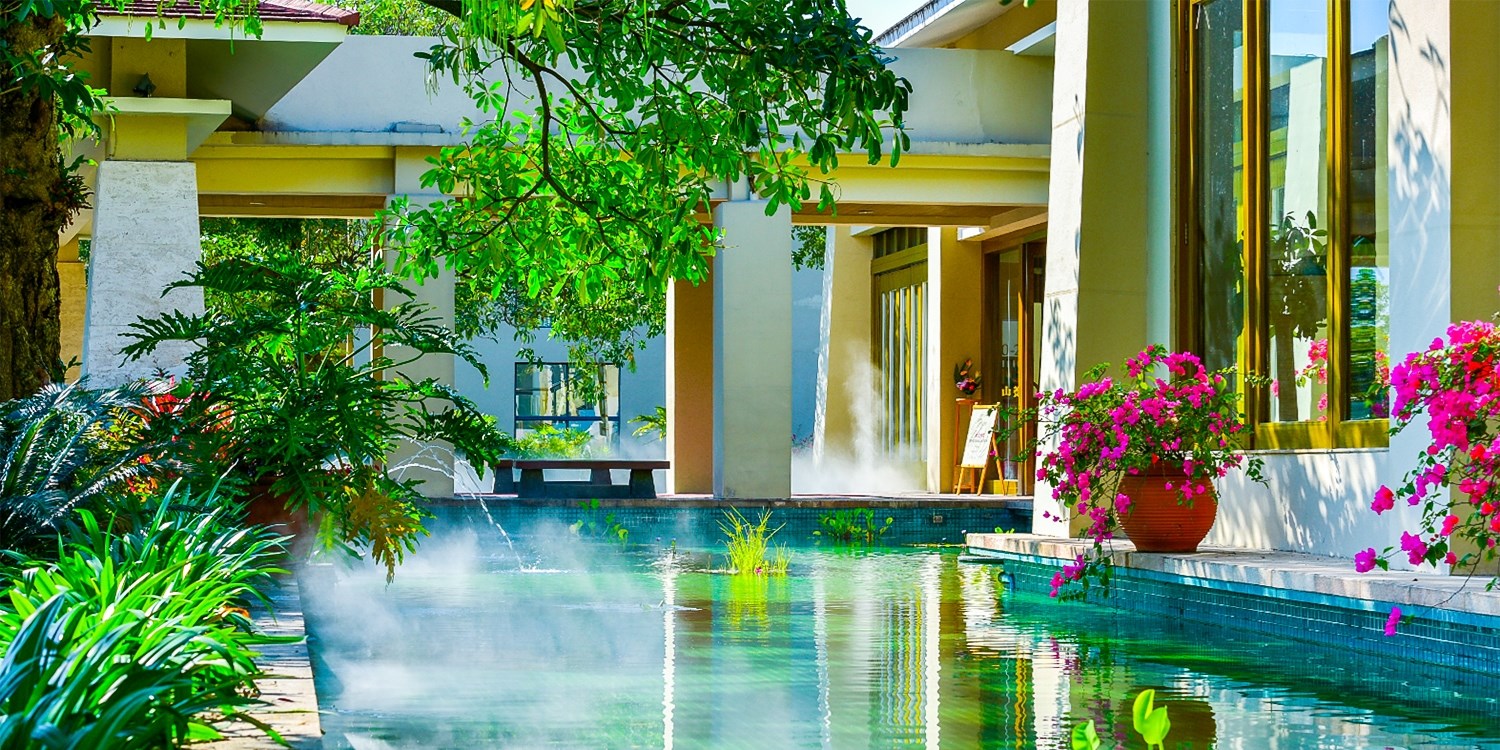 All service charges are included in this package. You don't need to pay any extra fees. Each coupon can only be used once and cannot be exchanged for cash or shared with other privileges. Tickets are limited while supplies last.
This package is not applicable to group reservations or existing booking.
优惠详情
¥849 …… 11 月入住
¥949 …… 12 月入住
雅致双床房 1 晚
免费升级至半山景观房(大床/双床)
双人西式精美自助早餐
双人无限次高山温泉
温泉区干湿蒸、儿童淘气堡
免费停车
延迟退房至 14:00
备注:
逢周五入住,需于酒店前台补差价 ¥150/间/夜,逢周六入住需补 ¥300/间/夜。
【早餐政策】儿童 1.2 米以下免费,1.2~1.5 米 ¥54/位,1.5 米以上按成人价 ¥108/位。
【温泉政策】儿童 1.2 米以下免费,1.2~1.5 米 ¥58/位(周六周日 ¥78元/位),1.5 米以上按成人价 ¥119/位(周六周日 ¥139/位),法定节假日价格另外通知。
【适用日期】2019 年 11 月 1 日至 12 月 31 日
【预订方式】请提前至少 3 天,致电 020 - 8282 9999
【退改政策】预订确认后不可取消;如需修改,需提前至少 3 天通知酒店,否则兑换券当作废论。
【发票信息】如需开具发票,请联系酒店。
套餐已包含服务费,您无需额外支付,其余消费除外。每张兑换券只能使用一次,兑换券不能兑换成现金、也不能与其它优惠同享。兑换券数量有限,售完即止。