Bar Rouge 15th Anniversary – FUNHOUSE
Friday 22nd: Sexy Queens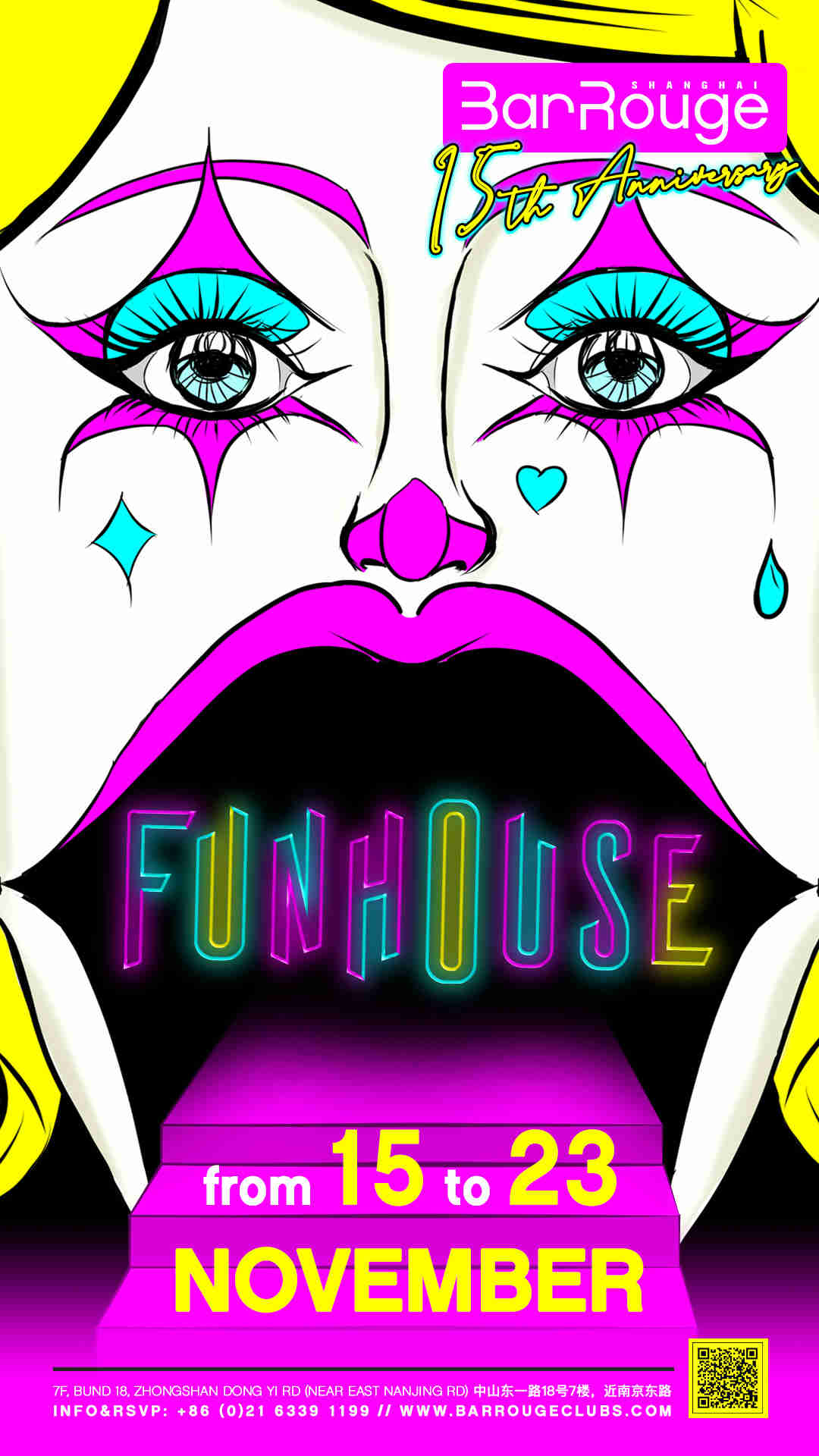 Bar Rouge Shanghai is throwing a week-long celebration on occasion of its 15 years Anniversary on November 2019, from Friday November 15th until Saturday 23rd.
Expect a big birthday bash as this House of Fun is twisting the plot and presenting a themed party named the "FUNHOUSE" welcoming all guests to openly participate in a playful experience of nightlife that will break conventions upside down.
Bar Rouge上海 即将在11月15日周五至11月23日周六 开展为期一周的15周年纪念日!
Bar Rouge 15 岁的生日上将会有特别好玩的主题派对 "FUNHOUSE", 特此欢迎所有的嘉宾参与并体验这丰富有趣的夜生活 - 它将打破一切约定俗成的条条框框。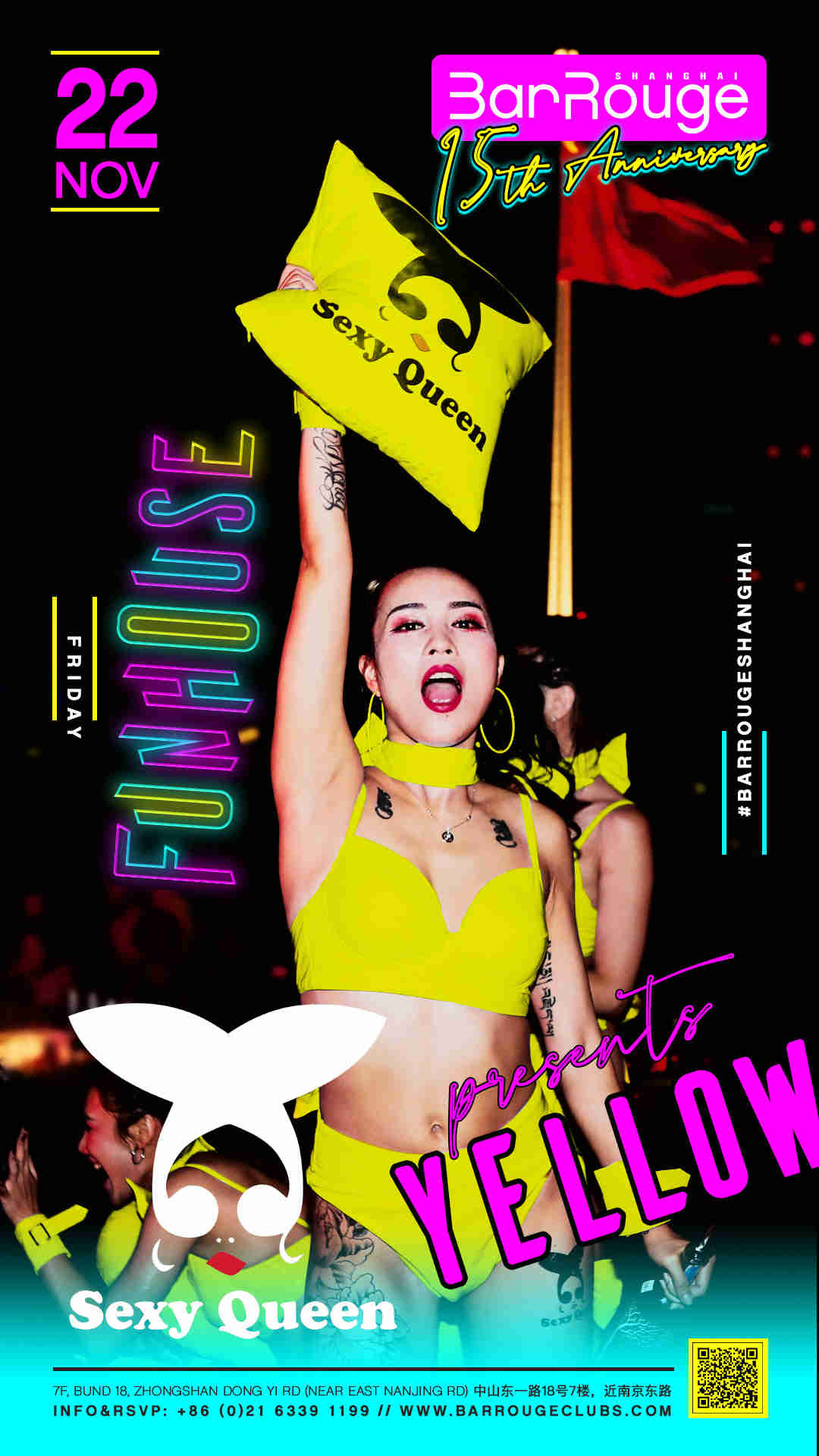 On Friday November 22n Bar Rouge 15th Anniversary gets ready to welcome acclaimed nightlife performance troupe the Sexy Queens for a once-in-a-liftetime weekend of party vibes inside the FUNHOUSE.
Expect powerful and magnetic vibes as the Sexy Queens promise to break boundaries setting a fresh party experience of playful interaction and bold charm.
11月22日周五Bar Rouge十五周年庆 欢迎Sexy Queens表演团为各位夜店宠儿们在FUNHOUSE内上演一场终身难忘的周末狂欢派对。
Sexy Queens将带来激情且富有磁性的节拍,让我们共同期待一场妩媚迷人与刺激新鲜的趣味互动派对吧!

Warm Tips:
Pre-sales: 100rmb (each day) / from 9pm
Friday15th, Saturday 16th, Thursday 21st, Friday 22nd, Saturday 23rd

7F Bund 18, 18 Zhongshan Dong Yi Road, Shanghai
上海市黄浦区中山东一路18号7楼

Please get your ticket on site with your order information as well as the 6-digit verification code (you will receive an email with the code after the successful payment.
- No Cancellation
- All Attendees Require a Ticket