Bar Rouge 15th Anniversary – FUNHOUSE
Thursday 21st: Girls Night Out, Candyland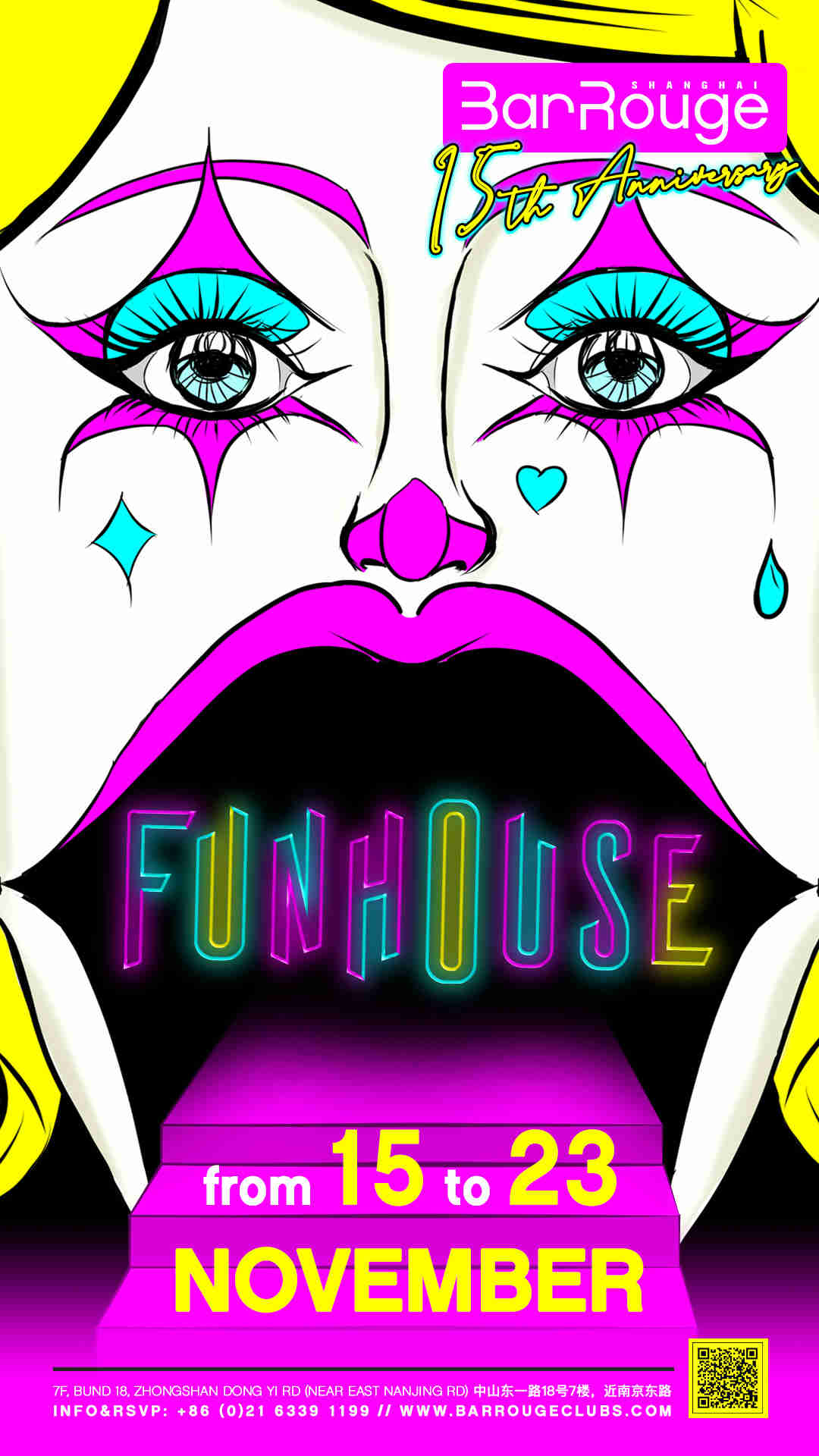 Bar Rouge Shanghai is throwing a week-long celebration on occasion of its 15 years Anniversary on November 2019, from Friday November 15th until Saturday 23rd.
Expect a big birthday bash as this House of Fun is twisting the plot and presenting a themed party named the "FUNHOUSE" welcoming all guests to openly participate in a playful experience of nightlife that will break conventions upside down.
Bar Rouge上海 即将在11月15日周五至11月23日周六 开展为期一周的15周年纪念日!
Bar Rouge 15 岁的生日上将会有特别好玩的主题派对 "FUNHOUSE", 特此欢迎所有的嘉宾参与并体验这丰富有趣的夜生活 - 它将打破一切约定俗成的条条框框。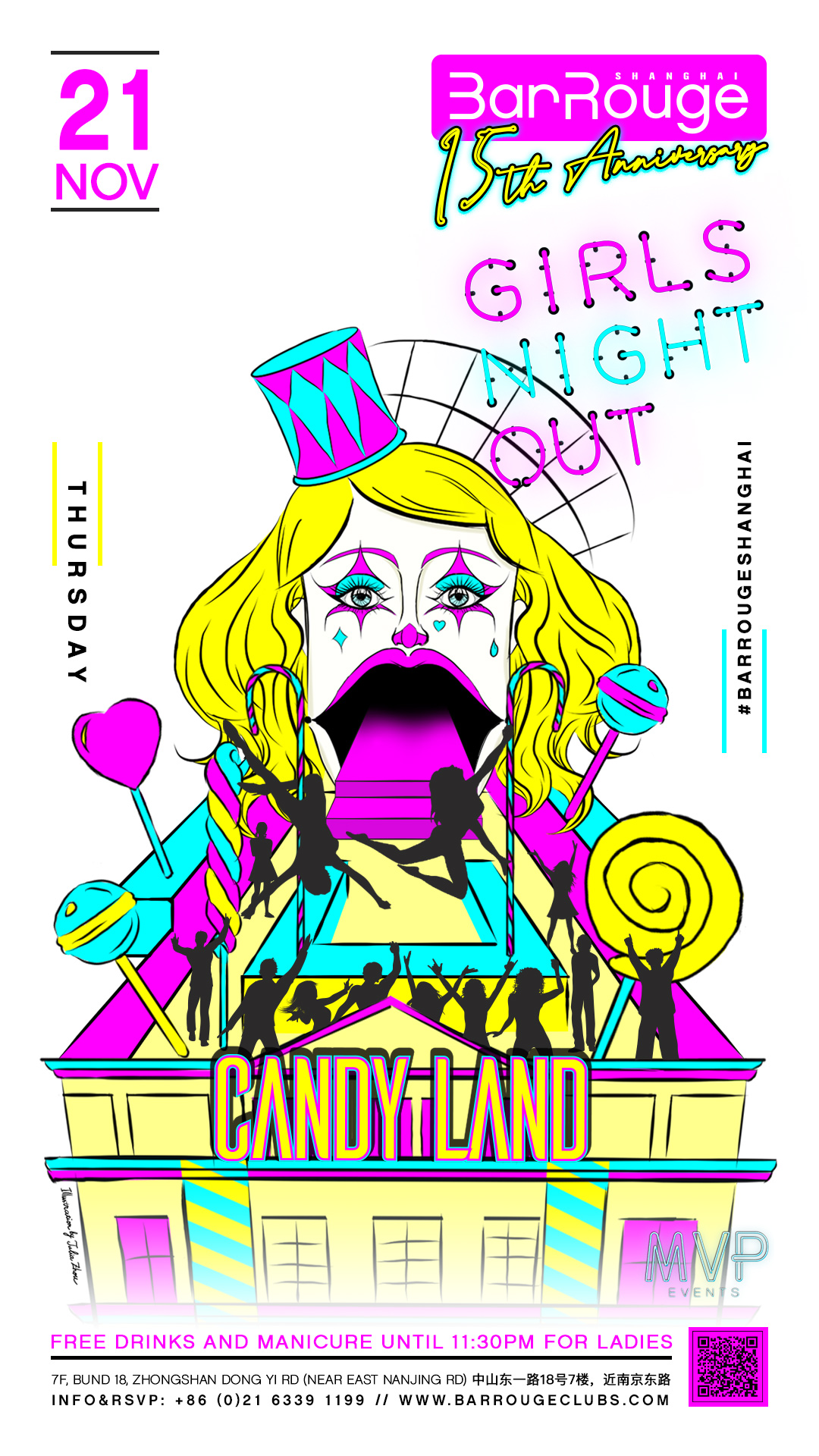 GIRLS NIGHT OUT presents a very special edition on Thursday November 21st, on occasion of Bar Rouge 15th Anniversary celebration and welcomes all ladies with special treats: complimentary cocktails and free manicure until 11:30pm for all ladies and fantastic prizes in a Lucky Draw taking place inside the FUNHOUSE that we have prepared for a matchless celebration.
11月21日周四Bar Rouge将带来特别版的女士之夜!正值Bar Rouge十五周年庆之际,我们欢迎所有的女士并带来诸多特别活动:免费赠送的鸡尾酒与免费美甲直至晚上11点半,更有FUNHOUSE内的的幸运抽奖带来的精美奖品!

Warm Tips:
Pre-sales: 100rmb (each day) / from 9pm
Friday15th, Saturday 16th, Thursday 21st, Friday 22nd, Saturday 23rd

7F Bund 18, 18 Zhongshan Dong Yi Road, Shanghai
上海市黄浦区中山东一路18号7楼

Please get your ticket on site with your order information as well as the 6-digit verification code (you will receive an email with the code after the successful payment.
- No Cancellation
- All Attendees Require a Ticket