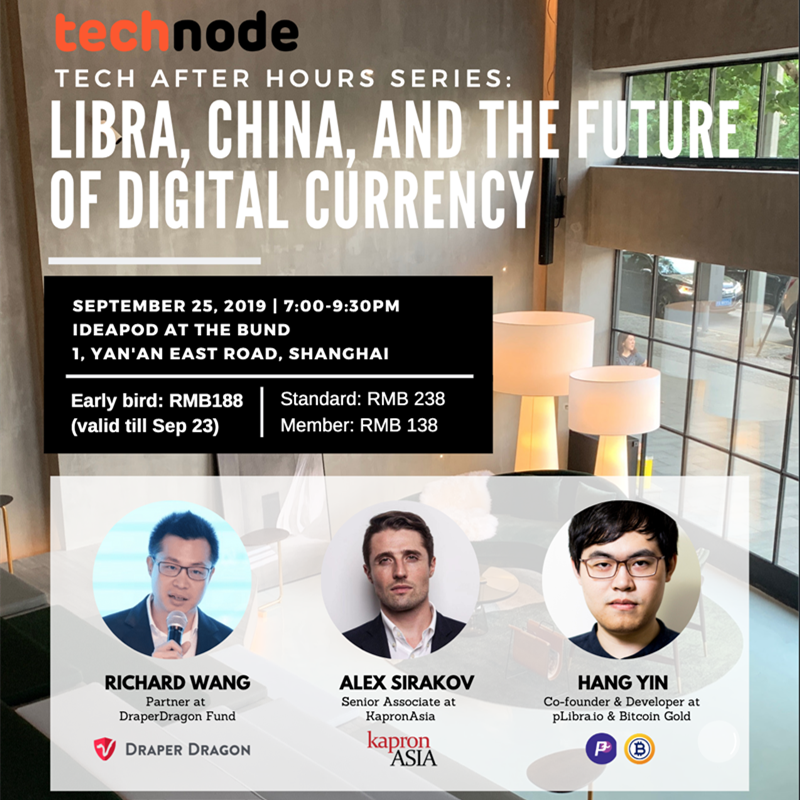 Ever since Facebook announced plans to enter the crypto space with its much-hyped Libra project in June, the world is waiting to see it in action. A number of countries are now looking into developing digital fiat currency, and foremost among them is China.
Although the central bank has been working on the digital version of the renminbi over the past five years and is said to be "nearly ready" to launch, its actual plans for the roll-out are still shrouded in mystery.
What are the implications of digital fiat currencies and cryptocurrency projects like Facebook's Libra? How does Libra compare to China's digital fiat currency? Will Libra threaten the dominance of China's most-used mobile payment platforms like Alipay and WeChat Pay?
Join us to hear insights from experts who keep a close watch on the fast-moving digital currency space.