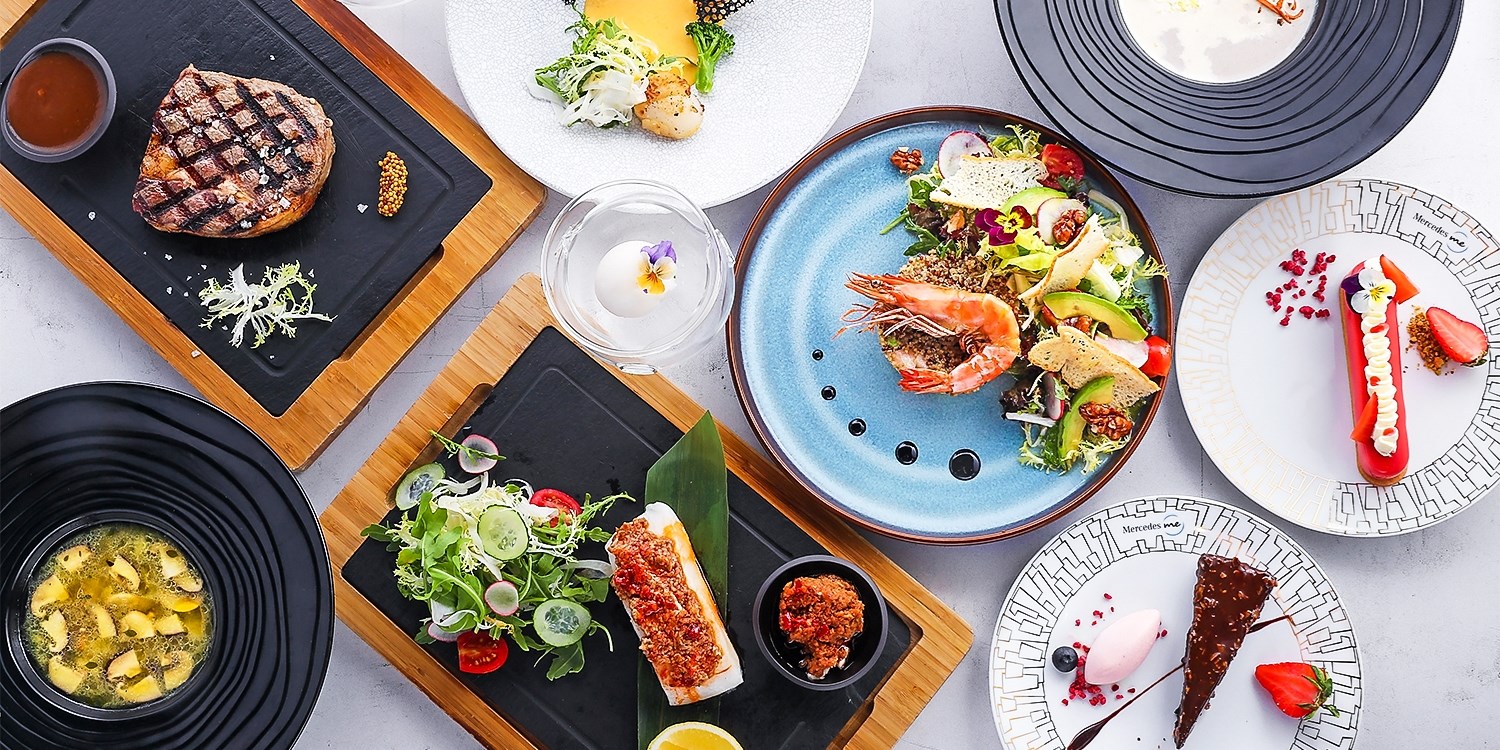 Product Highlights
The idea of fusion has long been applied in various industries. A lifestyle concept store in Sanlitun upped the ante considerably by combining restaurant and a Mercedes Benz – two seemingly unrelated ideas together. Of course it can do so as it is the Mercedes me Store Sanlitun – a unique combination of car showroom, retail store, lifestyle restaurant, and a must-see place among Beijing's lifestyle experience seekers.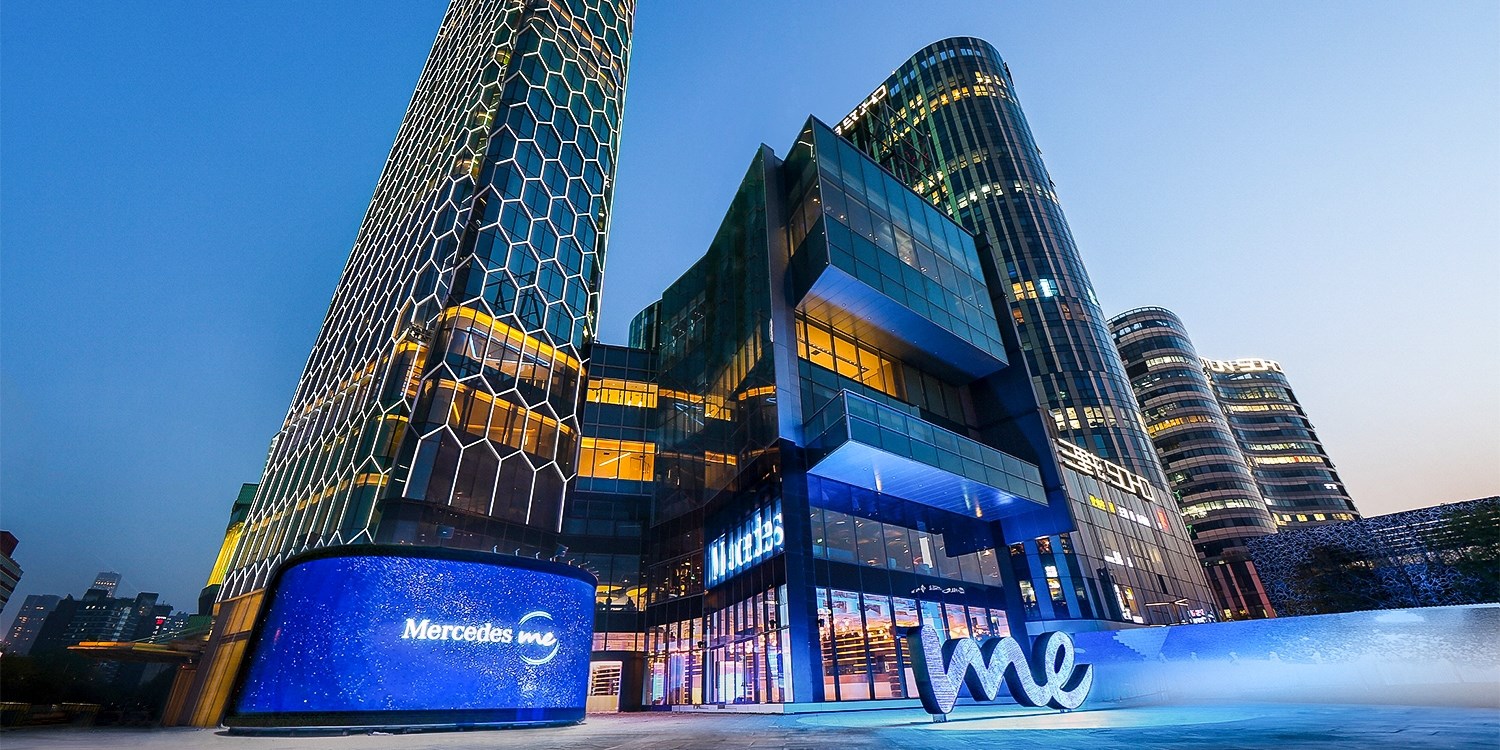 This special launch ¥ 468 / double [ME fashion restaurant 5-channel international cuisine] offer,
Offer details
¥468 -- Five-course dinner for two:
Special tapas for the day (1 serving per person)
Appetizer:
Sauteed scallops, (with pumpkin puree, arugula fennel salad)
Prawn buckwheat salad, (prawn, avocado, Japanese soy mustard juice)
soup:
Mushroom soup, (seasonal mushrooms)
French vegetable soup, (seasonal vegetables, vanilla sauce)
Staple food:
扒Macau eye steak, (扒 vegetables, beef juice)
Grilled silver carp, (Asian samba sauce, Nasi Lemak)
Clear mouth: (one per person)
Lychee Frost
Dessert:
Dark Chocolate Nut Cookies, (Dark Chocolate, Seasonal Fruit, Nuts)
Strawberry Mousse, (Taro, Vanilla Ice Cream)
Delivery service: After the meal, you can enjoy the driving service of all test drive models of Mercedes-Benz fashion restaurant (limited to 15 KM within the city, please reserve at least 1 day in advance)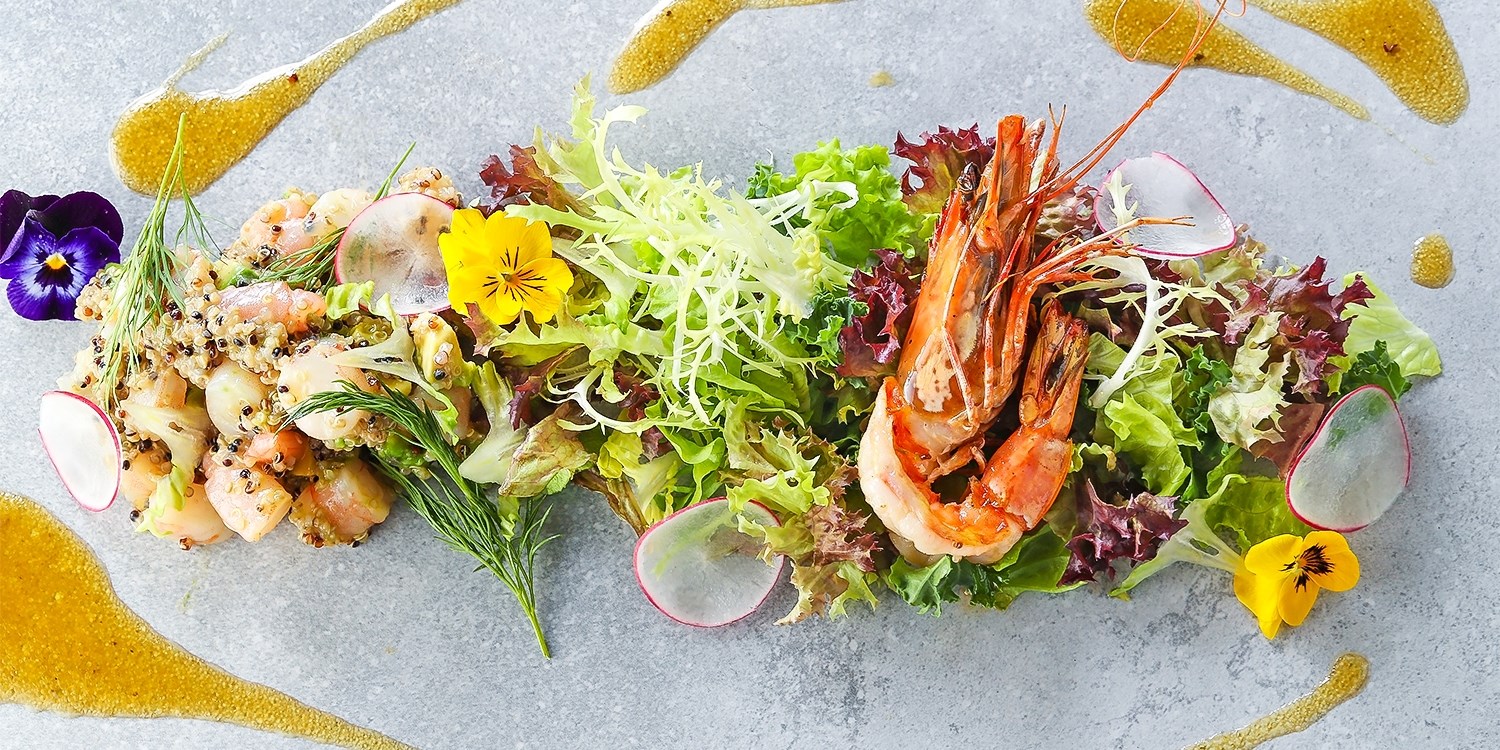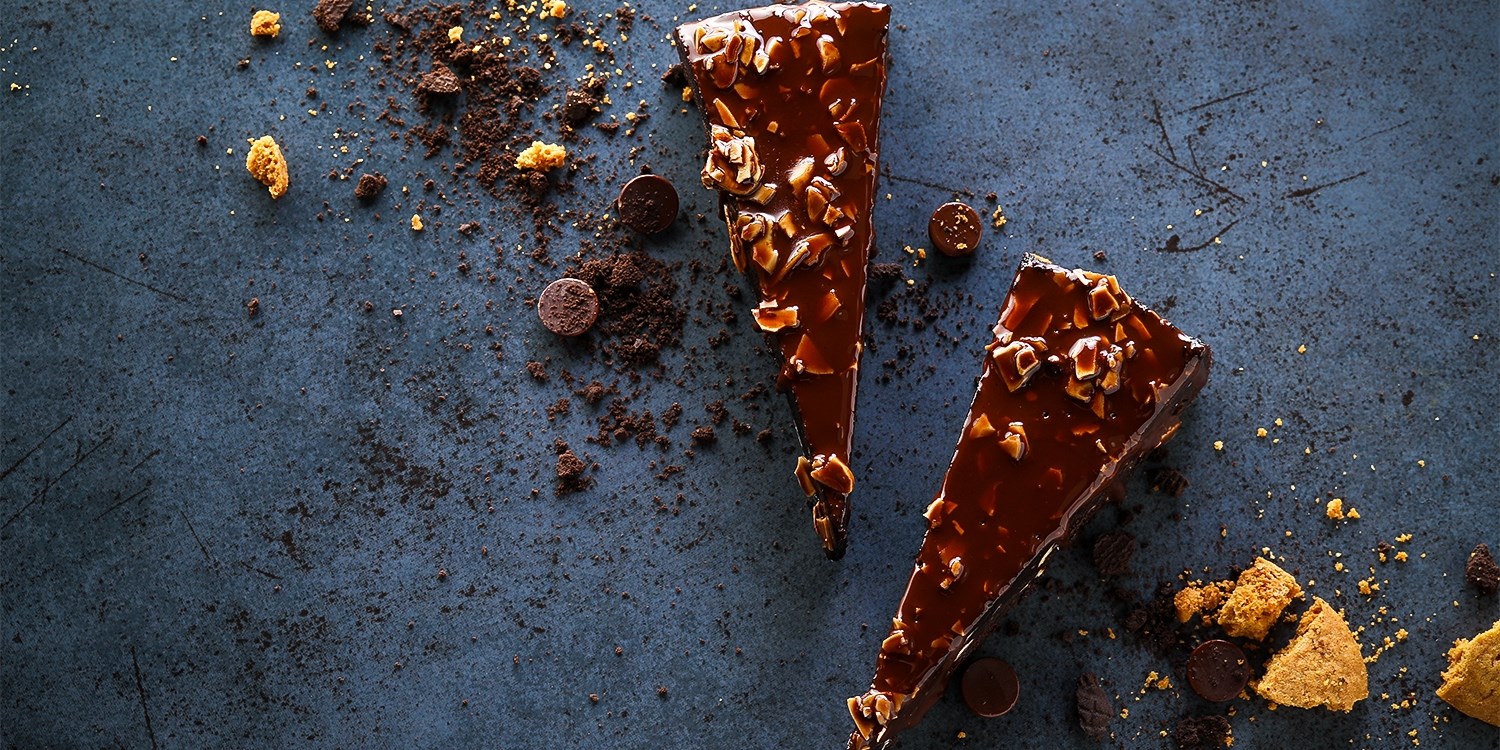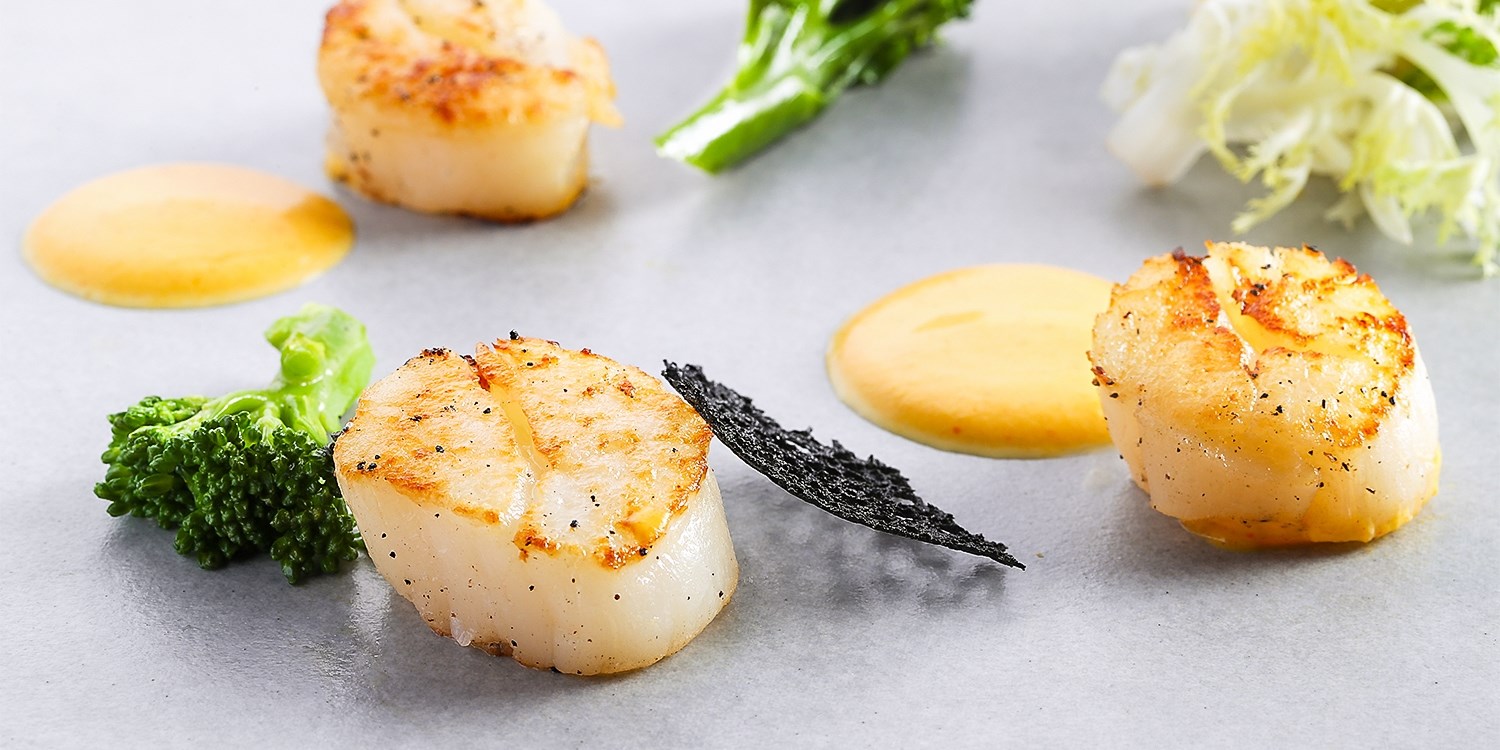 Mercedes me Sanlitun offers a five courses meal at CNY469 / double that features Canadian scallops, prawn buckwheat, Australian eye steak, French silver carp, etc. It also incudes limousine drop off service with Mercedes-Benz AMG series.
Vouchers valid now till October 30, 2019 (except for August 7th). Please note that Tickets are limited while supplies last.
For reservations, please call 010 -6598 0335 (For limousine drop-off service, please let us know while you are making the reservation)
Valid time and date: 17:30 - 21:30, August 12th till October 30th, for dinner only.
Seats will be allocated on a first come, first serve basis. Each coupon can only be used once and cannot be exchanged for cash or shared with other privileges.
After your purchase your voucher from thMart, we'll provide you with a 12-digit booking code. Please provide this code to the restaurant when booking your reservation. We suggest storing this code in your mobile phone and presenting it when you go to the restaurant.
Please note that this offer is not applicable to group reservations.
Please note that all the vouchers must be redeemed by October 30th, 2019.
跨界并非什么新词汇,早已经深入在这个时代的各个领域,而汽车与美食二者看似风马牛不相及,却因为 Mercedes me 的出现而变得密不可分。Mercedes me 作为梅赛德斯-奔驰旗下的服务品牌,把周边展示与美食、试驾融合,成为了京城潮人必打卡地之一。
优惠详情
¥468 -- 双人五道式晚餐:

当日特色餐前小吃(每人 1 份)
前菜:
嫩煎扇贝,(配南瓜泥、芝麻菜茴香沙拉)
大虾藜麦沙拉,(扒大虾、牛油果、日式大豆芥末汁)
汤:
蘑菇汤,(时令蘑菇)
法式蔬菜汤,(时令蔬菜、香草酱)
主食:
扒澳洲肉眼牛排,(扒蔬菜、牛肉原汁)
烤银鳕鱼,(亚式桑巴酱、椰浆饭)
清口:(每人一份)
荔枝冰霜
甜品:
黑巧克力坚果酥饼,(黑巧克力、时令水果、坚果)
草莓慕斯,(香缇、香草冰激凌)
送驾服务:餐后可享受梅赛德斯奔驰时尚餐厅所有试驾车型的送驾服务(限市区 15 KM以内,请至少提前1天预约)
兑换券的兑换期最长至 2019 年 10 月 30 日(8月7日除外),不过请记得,优惠售卖时间有限,售完即止!

预约日期:即日起至 2019 年 10月 29 日,为保证及时预约到理想日期,建议您至少提前 1 天预约!

预约方式:致电010 -6598 0335(如需体验送驾服务,请于预订时一并提出)

使用日期时间:8 月 12 日 - 10 月30 日, 每日 17:30 - 21:30 ,仅限晚餐使用。

餐厅座位以先到先得形式分配。每张兑换券只能使用一次,兑换券不能兑换成现金,也不能与其它优惠同享。兑换券数量有限,售完即止。

预约时请提供兑换券号码(12 位) ,建议将兑换券存在手机,方便到店使用时出示。

优惠不适用于团体及已预订的交易。

请您在购买前仔细阅读我们销售条款中的退款政策。对于您未消费 / 未预约的兑换券,在您申请退款时,我们将按照退款政策为您办理退款。所有兑换券请在 2019 年10 月 30 日前使用完毕。