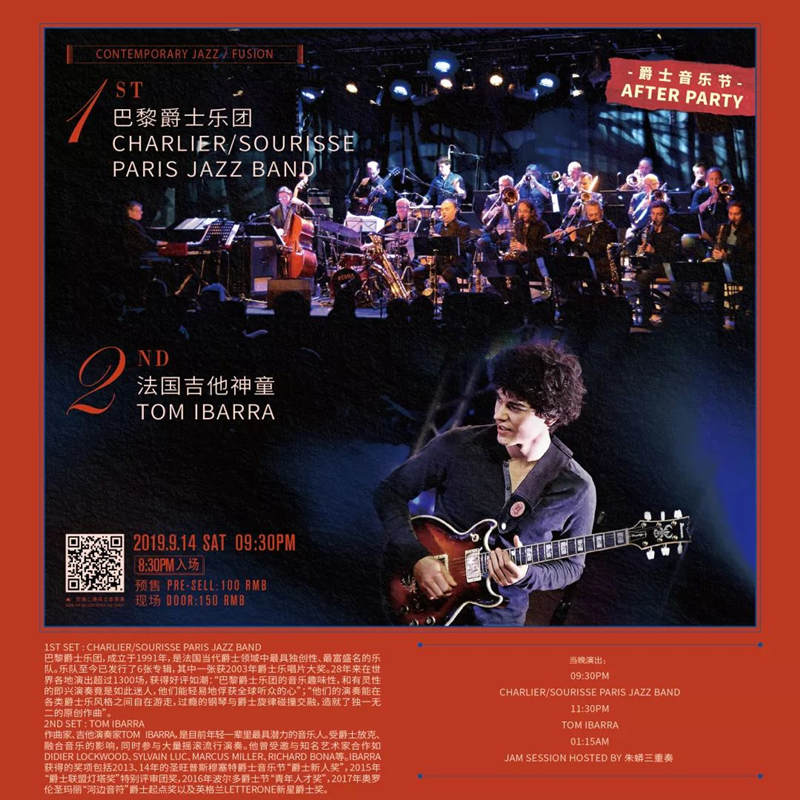 1. Tom Ibarra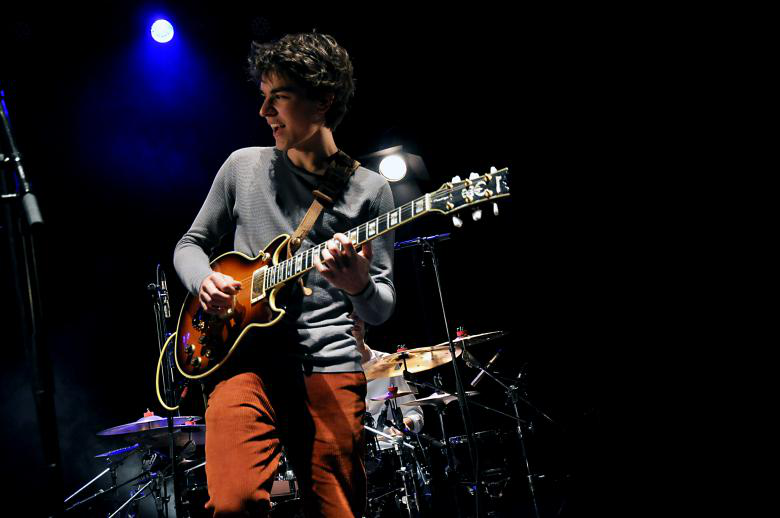 Tom is a young composer and guitarist with Jazz Funk Fusion influences and rock pop instrumentals who was noticed at a very young age for his ability to create rich and dynamic compositions, as well as virtuosity and intricate hidden melodic lines. Through these meetings, internationally renowned artists have invited him to share the stage, such as Didier Lockwood (which he will integrate the school) and Sylvain Luc in 2015, Marcus Miller in 2016 or Richard Bona in a showcase at NAMM 2017 Los Angeles. In 2018 he shared the stage again with Marcus Miller and his band at in Ukraine and also at JazzOpen in Stuttgart.
December 2017 winner of the prestigious English LetterOne Rising Stars Jazz Award, he is scheduled for the 2018 season on remarkable stages such as Stuttgart, Konsberg, Umbria, Nice, Lviv, Cheltenham and San Sebastian. Regularly rewarded for his participation in the Jazz springboards Sacem Prize in 2013 and 2014 at the Jazz Musette Festival of the Puces de Saint-Ouen, Jazz au Phare, Special Judges Prize in 2015 Young Talent Award 2016, Action Jazz in Bordeaux, Springboard of "Rives et Notes" in Oloron-Sainte-Marie in July 2017.
2. Marutyri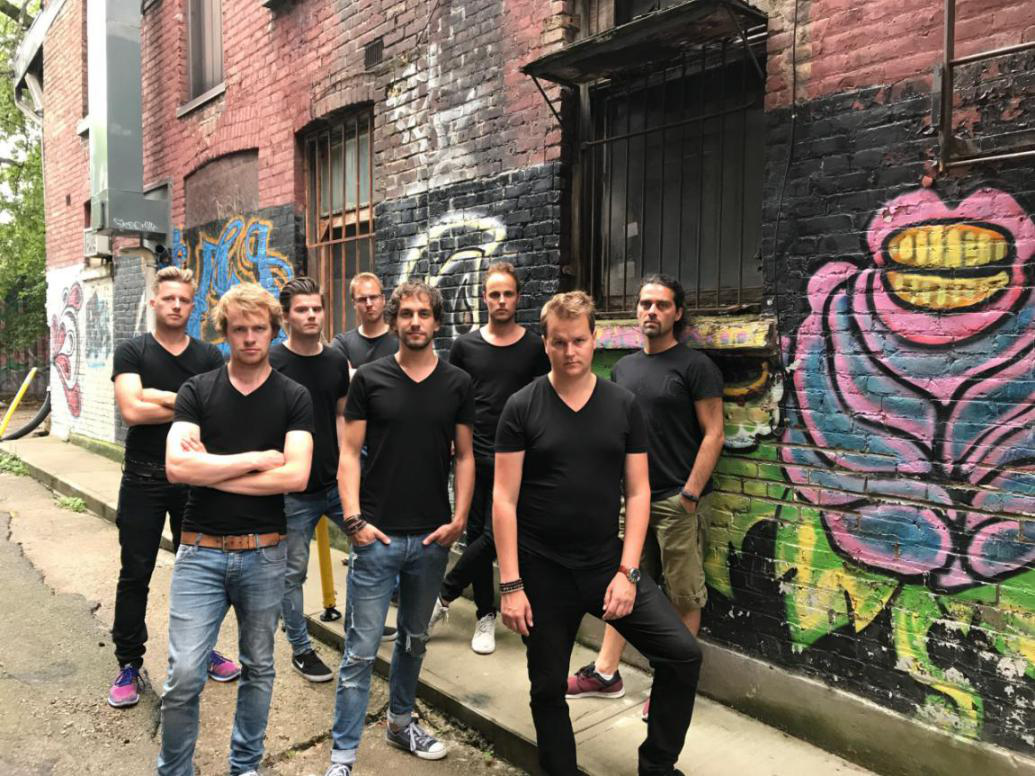 Marutyri is an in Rotterdam based, instrumental fusion band. The deep and solid grooves, intense harmonies, story telling solo's and the well arranged parts, make Marutyri unique in today's music world and the tougher-than-ever music business.
The band got off to a flying start since their founding in September 2014. In 2015 Marutyri played on the worldwide renown North Sea Jazz Festival, and, they won the prestigious NPO Radio 6 Soul & Jazz Award for Best Talent. In the same year, the band was invited to and played several times on the popular Dutch TV-show "De Wereld Draait Door". The EP "The Tribe" was released in June 2015 and received a number of good critics.
The founders of the band became friends back in 2011 when they started studying at Codarts, the conservatory of Rotterdam. After going through various and different bands and projects (such as soul/funk formation Grant with the talented vocalist Jared Grant) they decided, instead of just listening to the fusion music, to make it their own and produce it themselves.
3、Jam Session Hosted By Zhu Mang Trio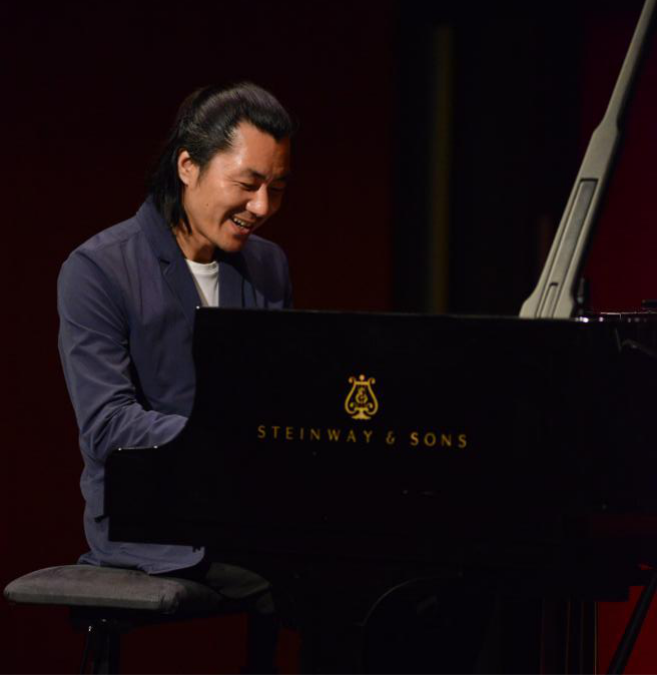 As a professional jazz piano and keyboard artist, Zhu Mang has a wealth of performance experience. He lives in Shanghai and he is frequently active in the creation and performance of various musical styles. His talent has been recognized and praised by many jazz masters, and has the opportunity to share the stage with many famous international artists, such as the Swedish jazz trombone and singer Nils Landgren、the young American jazz Alto saxophonist Alex Han.
In 2017, Zhu Mang went to the Netherlands to study for a master's degree in jazz at the Prince Claus Conservatoire , which gave him a deeper understanding of jazz improvisation and creation, and be praised by Don Braden, Joris Teepe, Gene Jackson, Freddie Bryant, JD. Walter and other famous jazz masters. During this time, he also went to New York as a short-term visiting scholar for a half-year jazz study, with the opportunity to be guided by famous jazz pianists such as Kevin Hays, John Escreet, and Taylor Eigsti. In June 2019, he received a master's degree in jazz music from the Prince Claus Conservatoire in the Netherlands.

DATE:2019.9.13 FRI
DOOR TIME:8:30PM
SHOW TIME:9:30PM
Schedule:
09:30PM Tom Ibarra
11:30PM MARUTYRI
01:15AM Jam Session Hosted By Zhu Mang Trio

JZ Club #158 JULU RD. HUANGPU DISTRICT SHANGHAI