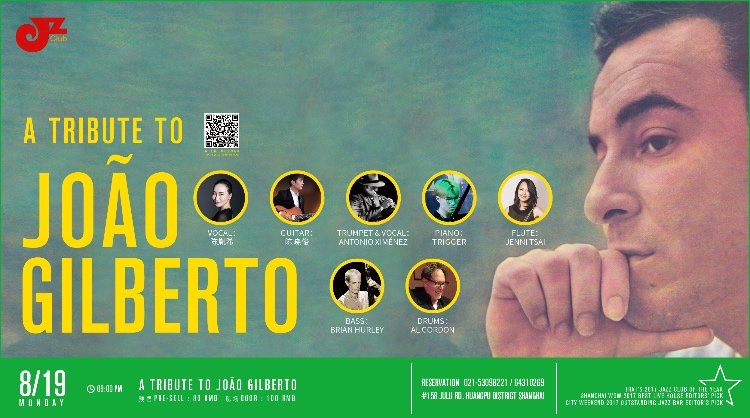 On July 6 ,2019, Brazilian guitarist, singer and composer João Gilberto was dead in his home in Rio de Janeiro at the age of 88. The fallen of this hall-level master was painfully called "the epic loss" by the expert of Bossa Nova Ruy Castro.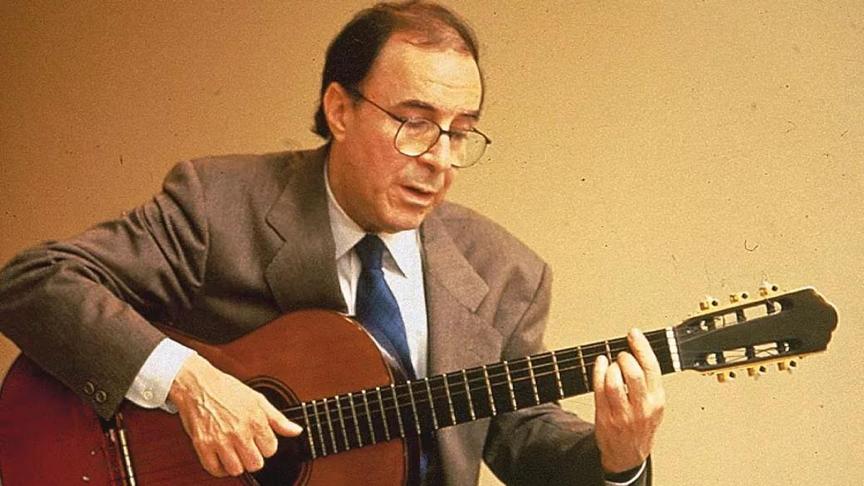 João Gilberto and Antonio Carlos Jobim were widely regarded as the masters who reformed the Brazilian music and spread the wave of Bossa Nova to western countries. In the 1960's, cool jazz saxophonist Stan Getz invited the famous Brazilian composer, father of Bossa Nova, Antonio Carlos Jobim and Joao Gilberto to the United States to record "Getz/Gilberto",in which he and his wife Astrud Gilbert and Stan Getz cooperated "The Girl From Ipanema",which until now is still the classic that defined the relaxed and sweet style of Bossa Nova.In 2009, Downbeat magazine listed him as one of the "75 greatest guitarists in the world", and one of the "5 most outstanding jazz singer"
On the August 19th, we will hold a memorial concert to commemorate this greatest genius of the Brazilian music, the legendary master of Bossa Nova,João Gilberto.
Line-up:
Trumpe t& Vocal:Antonio Ximénez
Vocal:陈胤希
Guitar:陈晓俊
Piano:Trigger
Flute:Jenni Tsai
Bass:Brian Hurley
Drums:Al Gordon

DATE:2019.8.19 MON
DOOR TIME:8:00PM
SHOW TIME:9:00PM

JZ Club #158 JULU RD. HUANGPU DISTRICT SHANGHAI