广州市越秀区流花路117号
No.117, Liuhua Rd, Yuexiu District, Guangzhou, China

水墨广东展览日期:2019年12月12日-15日(周四 至 周日)
开幕时间:2019年12月12日 15:00
贵宾预展:2019年12月12日 10:00-20:00
公众观展:2019年12月12日-14日 10:00~18:00
---------------------------------------------------------------------------------
Exhibition Date: 12-15, December, 2019 (Thursday to Sunday)
Opening: 12, December 15:00
VIP Preview: 12, December 10:00-20:00
Public Exhibition: 12-15, December 10:00-18:00
15, December 10:00-17:00

水墨广东·艺术博览会将于12月12日至15日在广州流花展贸中心举行。作为艺术广东·当代艺术博览会的一部分,水墨广东·艺术博览会是专为展示中国传统水墨文化设计的,这场博览会将展示众多高水平水墨艺术作品。
艺术广东创始人鲁晓昆认为,水墨广东·艺术博览会将展出来自全国各地中国艺术家的水墨作品,为艺术收藏家提供众多选择。
此外,艺术广东总策展人、著名艺术评论家武少宁表示,博览会是艺术爱好者、艺术家和水墨艺术收藏家之间交流的专业空间,为中国古代绘画艺术在现代的转型提供了新的机遇。
著名年轻评论家、水墨广东·艺术博览会策展人李擎表示,全国各地的艺术家和艺术机构将加入到水墨广东·艺术博览会,这场博览会专注于学术研究和商业推广。
The Ink Canton ·Art Fair will be held at the New Fa Center in Guangzhou from December 12 to 15. Part of Art Canton · Contemporary Art Fair, The Ink Canton ·Art Fair is tailored to demonstrate traditional Chinese culture by displaying exquisite Chinese paintings.
The Ink Canton art fair will display unique ink and wash works by Chinese artists from all over the country, providing choices for art buyers, said Lu Xiaokun, founder of Art Canton.
Wu Shaoning, chief curator of Art Canton and renowned art critic, says that the exposition is a professional space for exchanges between amateurs, artists and collectors of Chinese painting, providing new opportunities for the transformation of ancient Chinese paintings in the modern era.
Li Qing, a famous young critic who is also spokesman and curator of the Ink Canton art fair, said that the art fair will be joined by many artists and art institutions nationwide to focus on both academic research and business promotion.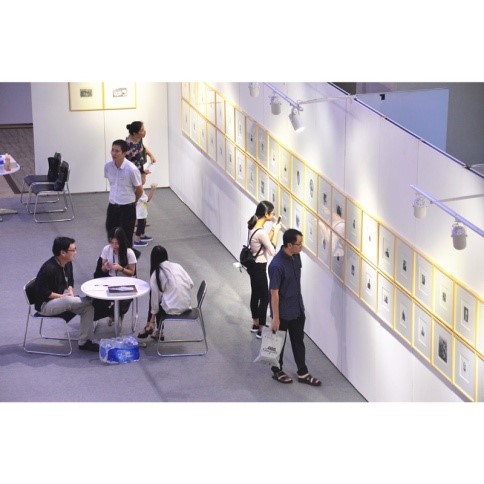 迄今为止,水墨广东·艺术博览会邀请了中国水墨艺术领域的众多大家,包括著名艺术家刘树枫、梁建华和女性艺术家刘欣等,来展示他们具有鲜明传统水墨艺术特色的作品。博览会还将邀请资深艺术家、艺术评论家作为博览会的学术主持,为中国水墨艺术的创新和传承提供指导。
据水墨广东·艺术博览会执行策展人梁曼莉介绍,水墨广东组委会还特意组织了参观全国艺术展的特别旅行,目的是为即将到来的水墨广东·艺术博览会寻找更加具有潜质的水墨艺术家。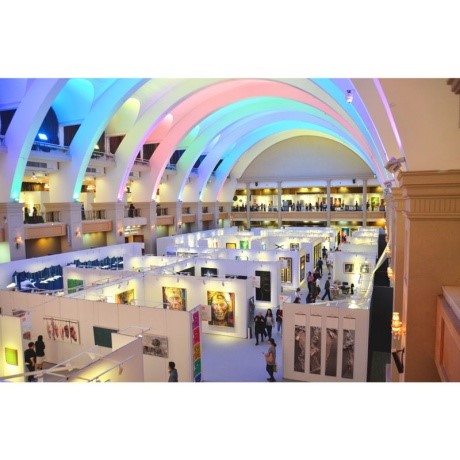 The fair has so far invited masters in the field of Chinese painting, including renowned artists like Liu Shufeng, Liang Jianhua and female artist Liu Xin, to present artworks with distinct traditional characteristics. The exposition will also include senior artists as supervisors of the fair, to offer guidance on the innovation and inheritance of Chinese ink art.
According to executive curator of Ink Canton art fair, Tracy Leung, the organizing committee has organized a special trip to visit artists throughout the country, with the aim of searching for more quality Chinese paintings for the upcoming fair.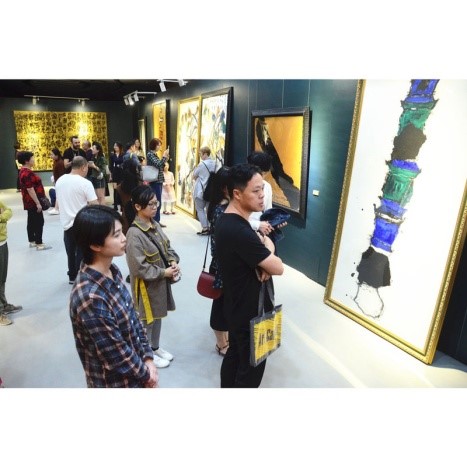 VIP-100(两场博览会通用,展期内本人多次使用)
套票-70(两场博览会通用,展期内本人多次使用)
全票-50(展期内单人单次使用)、优惠票35(展期内单人单次使用)
--------------------------------------------------------
Set ticket:VIP ticket: 100RMB ( Pass of Art Canton and Ink Canton, unlimited uses)
re-entry RMB 70(Pass of Art Canton and Ink Canton, unlimited uses)
One day pass:50(can be only used for one time)
Favorable Price:35(can be only used for one time)