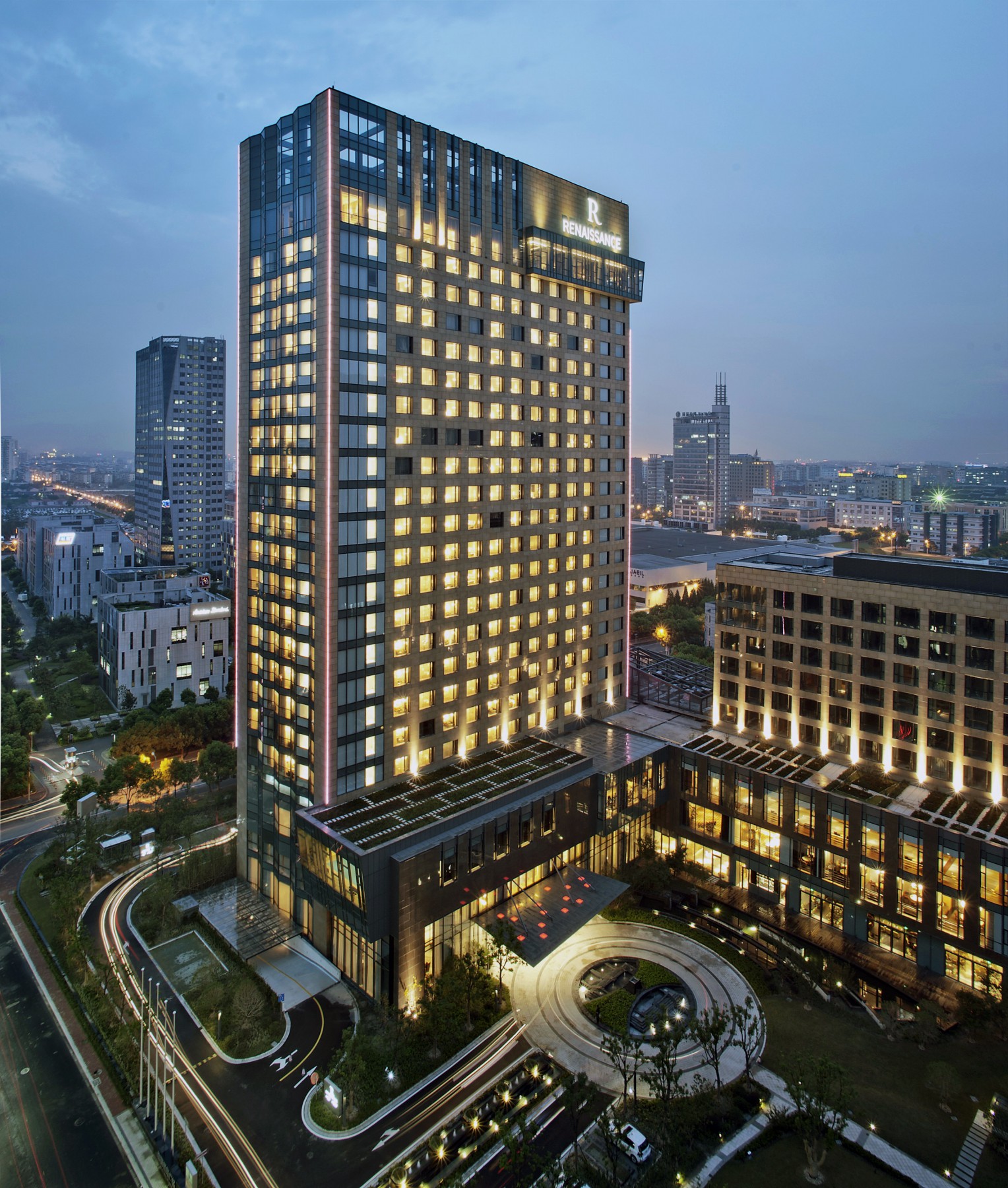 Experience the luxurious rooms and delicious surprises of this stylish hotel. The complimentary breakfast buffet is sure to set guests up for those action-packed days, with plenty of tasty delights to choose from at the all-day dining restaurant and open kitchen. The Asian and European cuisines provide you with a personalized service that allows you to taste different flavors from around the world. Enjoy a decadent seafood feast for dinner, sampling some of the finest ocean treats that Asia has to offer such as fresh crayfish, before their selection of exquisite desserts round off the perfect meal.
About the Renaissance Shanghai Caohejing Hotel
Located at 397 Tianlin Lu, Xuhui District, Shanghai (near Gumei Lu), the Renaissance Shanghai Caohejing Hotel is situated in the center of the bustling Caohejing Emerging Technology Development Zone. This ideal location has meant that it has become heavily sought after by business guests. Conveniently, subway lines 9 and 12 are only a five-minute walk away, connecting the nearby Xujiahui shopping area and the Hongqiao shopping district; making this dazzling array of entertainment venues, shopping malls and some of Shanghai's best restaurants within your grasp. It takes only 20 minutes by car to the Hongqiao Hub and 40 minutes to Shanghai Pudong Airport. It is close to the Shanghai-Hangzhou Expressway, making it easy and convenient for all your business trips.
The hotel's 373 comfortable deluxe rooms, executive deluxe rooms and suites are available in a variety of room types, all designed to satisfy your senses. The dynamic and vibrant lighting arrangement, combined with the most stylish and contemporary room designs, ensures that business travelers can settle in before those important meetings. In the guest rooms, five-star comprehensive business and leisure facilities are available for you to watch at your own pleasure, and you can watch the movies on the LCD TV and the stand-alone DVD player on Marriott's comfortable beds.
Here's a look at the hotel's facilities…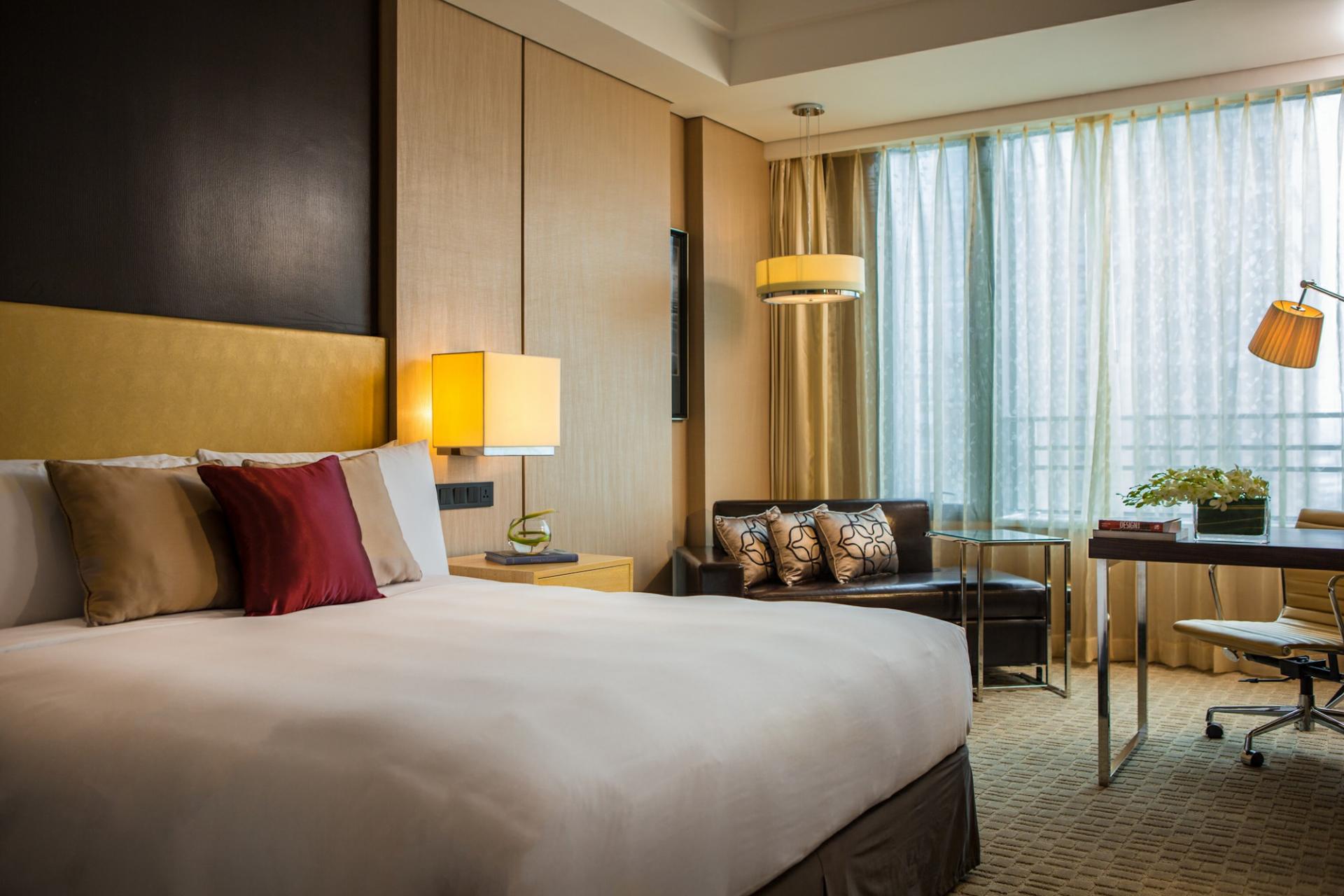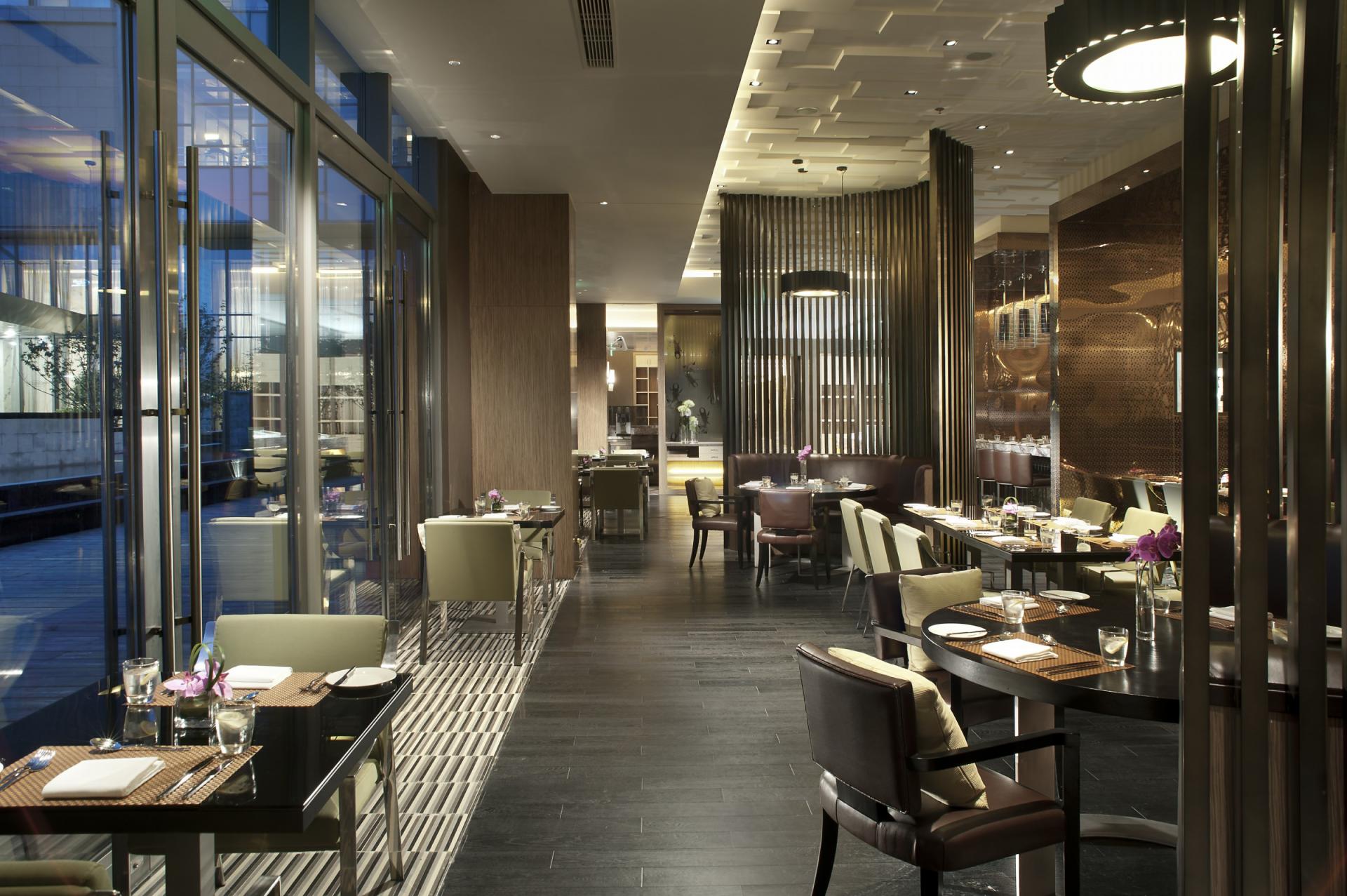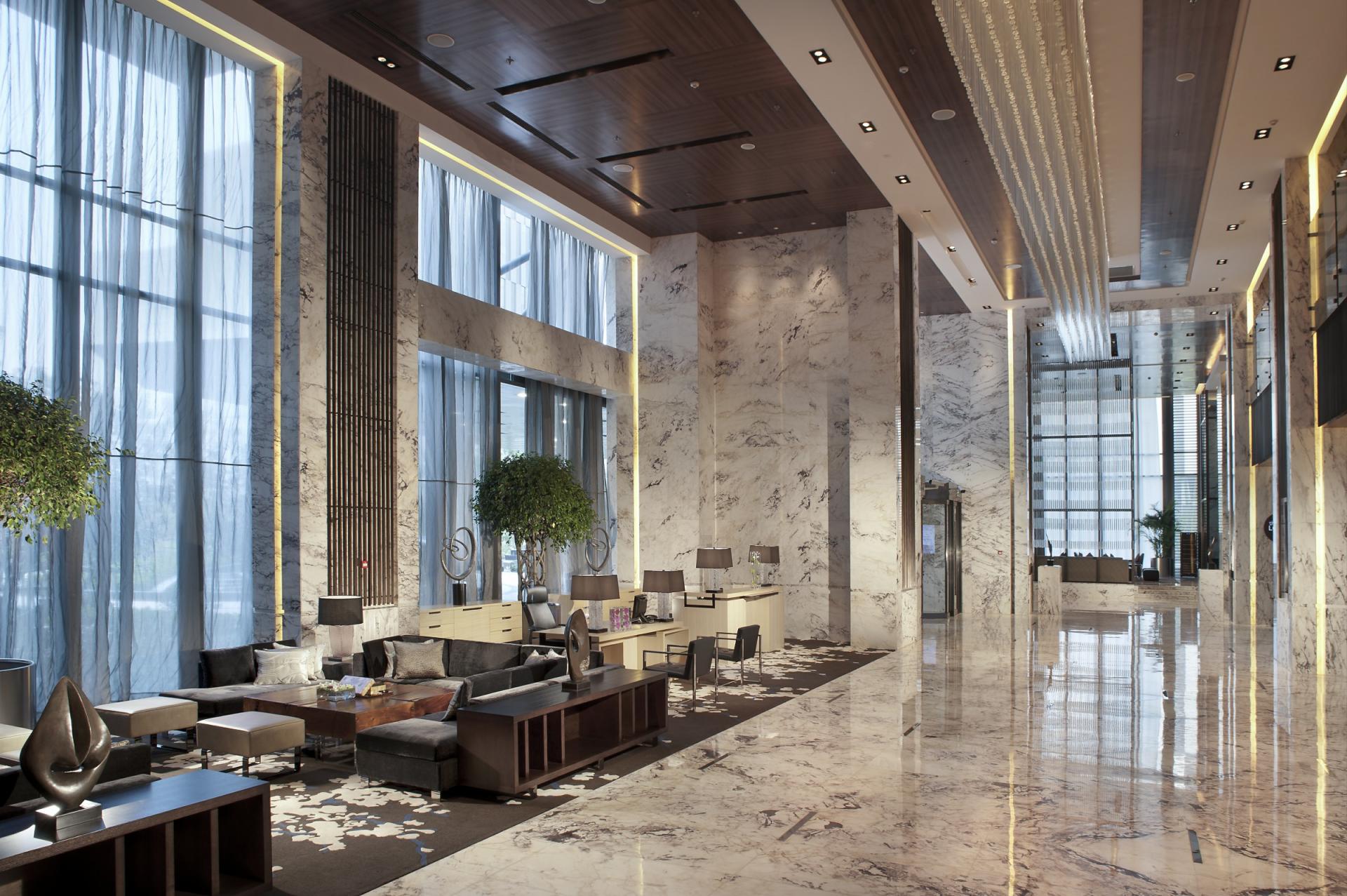 Wan Li Xuan (2nd Floor)
Guided by Xiangjiang chefs combining authentic traditions with modern and innovative ideas, only the freshest selection of ingredients is used in this restaurant's new interpretations of Cantonese classics. Serving both traditional Chinese dim sum and local Shanghainese treats, Wan Li Xuan caters for all your Chinese food needs. The ten private rooms combine Chinese and Western fashion styles and culture and are named after the famous Chinese classic Song Feng Shui brand. Each private room also has a separate toilet and LCD TV.
Wushan (1st Floor)
"Fog Mountain" is an international restaurant decorated with original stone and wood carvings. It is the best choice for sampling Korean barbecue and Japanese sushi. Here you can enjoy the freshest and highest quality ingredients, such as imported beef with classic authentic flavors, cocktails and authentic teppanyaki. They also have a business package and an a la carte menu for both lunch and dinner.
BLD Western Restaurant (1st Floor)
This is a 24-hour restaurant that serves breakfast, lunch, dinner and more all day long. The Renaissance Hotel's innovative concept, with its open kitchen, blends Asian and continental flavors to provide guests with the ideal personalized service, sending guests on an odyssey of the world's tastiest treats from under the comfort of one roof.
Yilang (1st Floor)
This is an elegant, comfortable and spacious lobby bar where you can relax and unwind. During the day, they offer mouth-watering handmade chocolates and afternoon tea; and in the evening, you can enjoy fine wines and hotel-specific cocktails. Enjoy dynamic music and live band performances from Monday to Friday.