Dining Deal: 5-Star Feast Near the Forbidden City Starting from RMB458
Enjoy an authentic five-star Chinese feast near the Forbidden City in Beijing starting from just RMB458. You'll enjoy a seven-course set for two or 12-course dinner for six at the Hilton Hotel Wangfujing.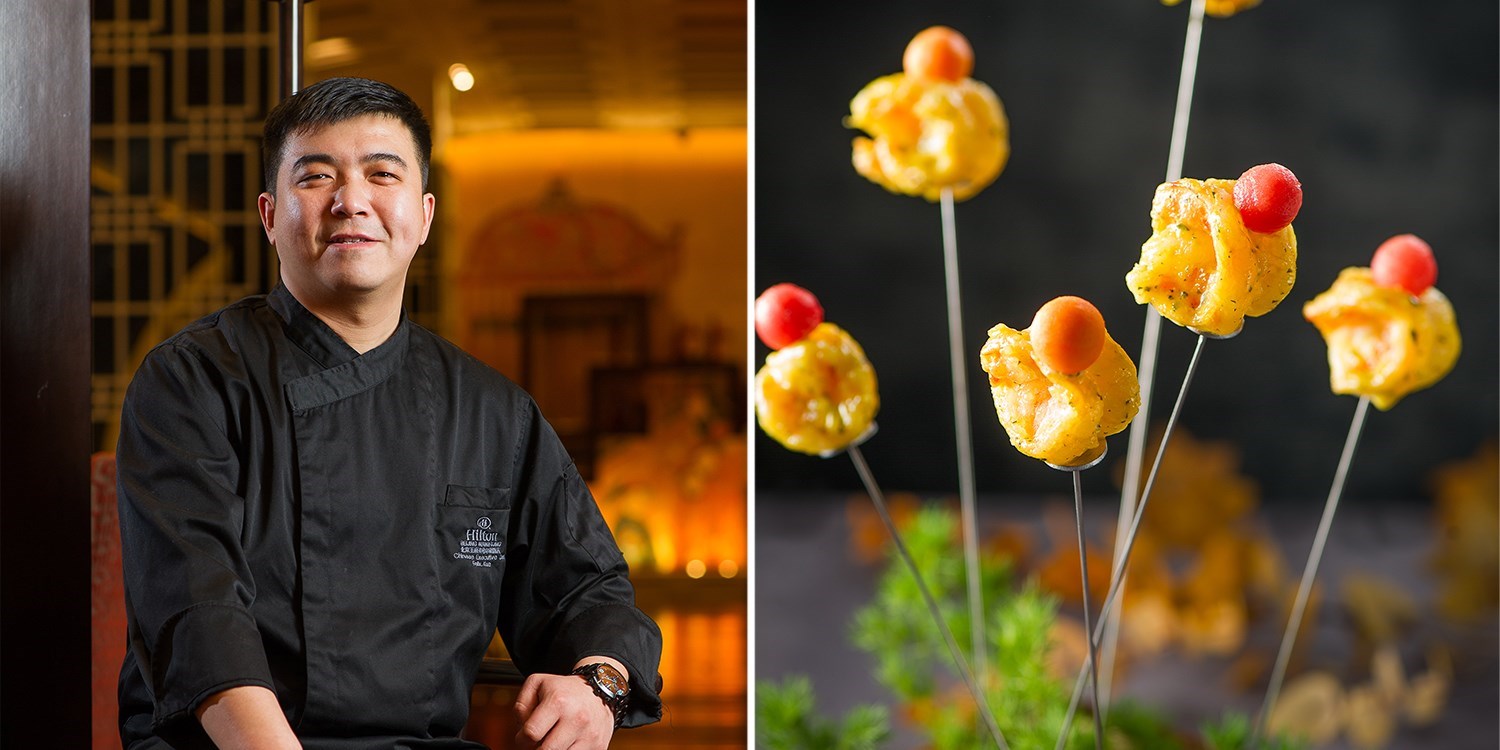 Offer details
RMB458 meal for two people:
• Chynna specialty double platter
• Golden soup with braised ginseng and buckwheat
• Beef skewers braised in tomato sauce
• Braised squid
• Yunnan-style cucumber with wood ear mushrooms
• Beef fried rice
• Seasonal fresh fruit dish with Western-style dessert
• Free drinks: 1 free cup of Sprite/Coke/lemon water per diner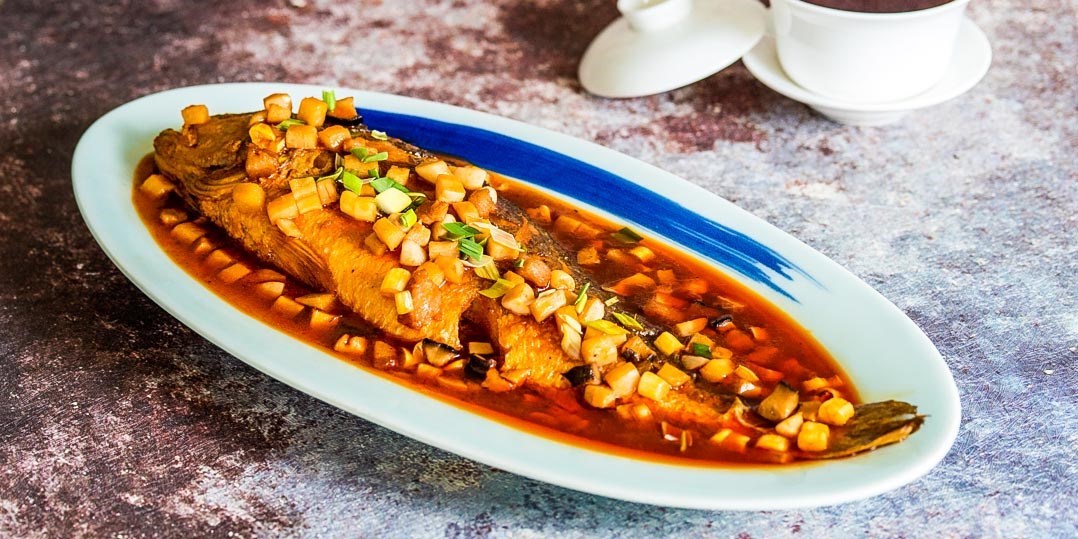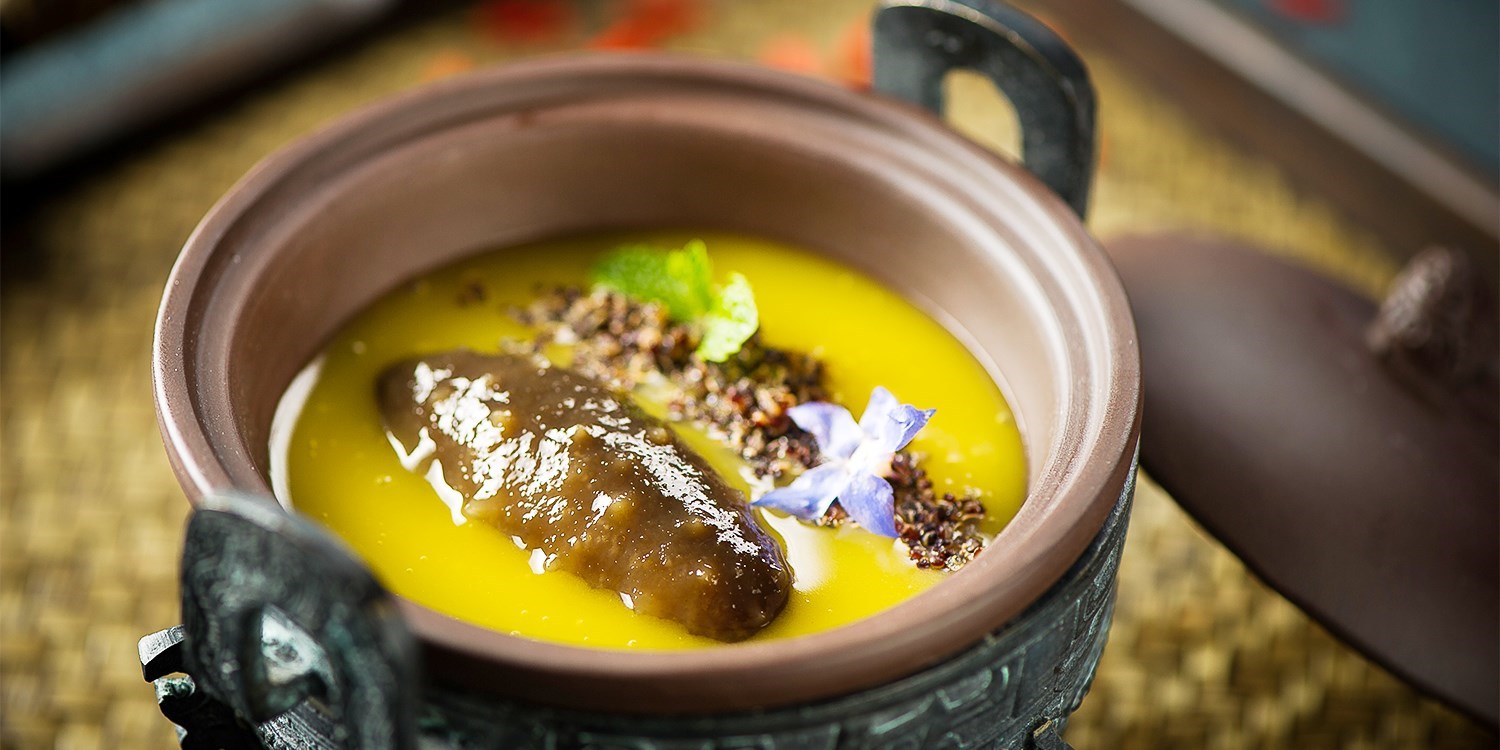 RMB1,388 full dinner for six people:
• Chynna specialty "four-flavor" dish
• Golden soup with braised abalone
• French mustard mint shrimp balls
• Crispy lamb with green tea flavor
• Poached village chicken with Chinese ham
• Large yellow croaker
• Vegetables in shrimp soup
• Fragrant fried beef
• Beijing-style hand-pulled noodles (served with tomato and egg) or Yangzhou-style fried rice (choose one)
• Seasonal fresh fruit dishes with Western-style dessert
• Free drinks: 1 free cup of Sprite/Coke/lemon water per diner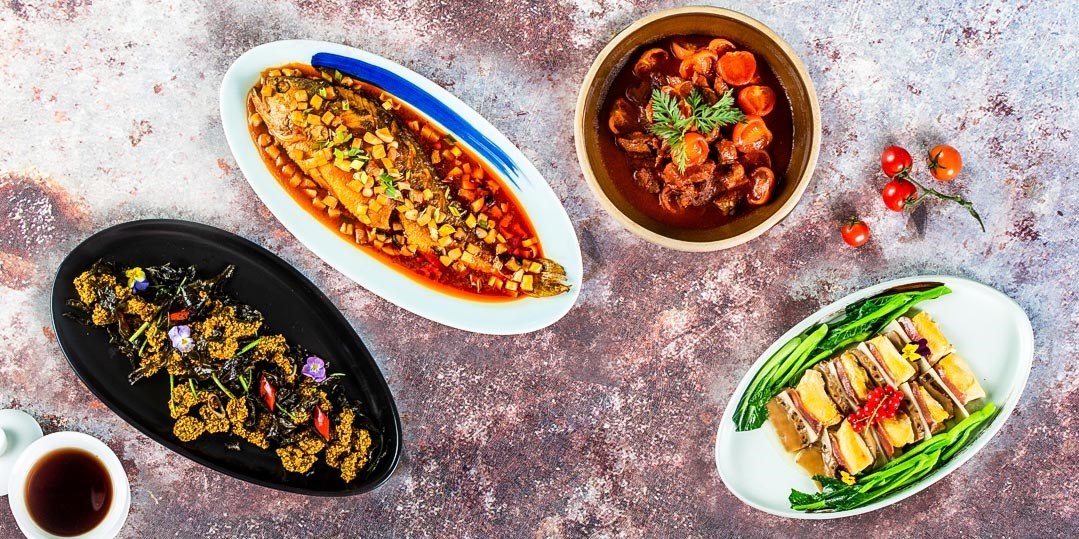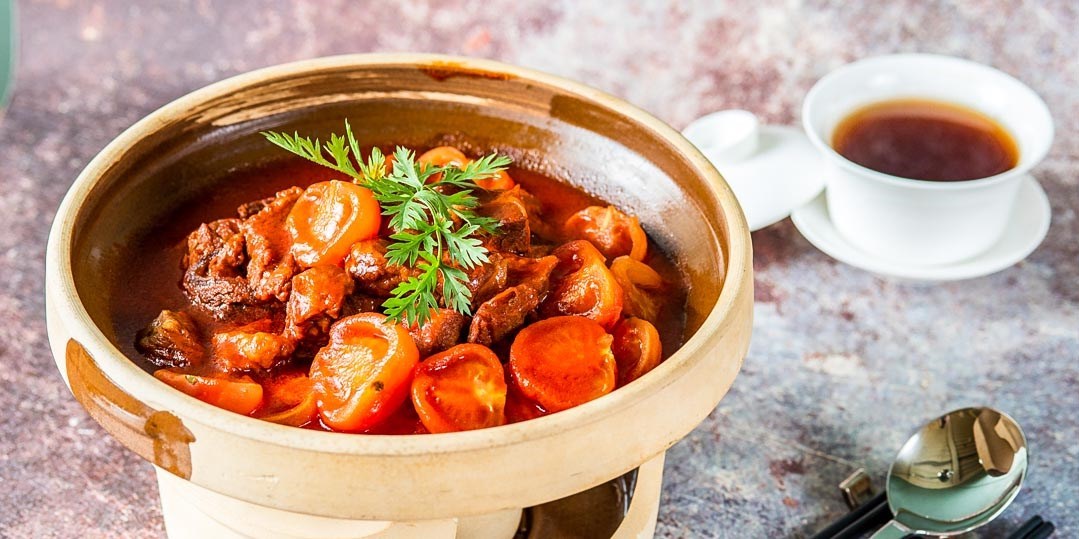 The Hilton Wangfujing Hotel is located in one of Beijing's most famous downtown areas, Wangfujing Street. Situated on the fifth floor of the five-star hotel, Chynna Chinese Restaurant serves up authentic North China cuisine prepared with seasonal favorites, high-quality herbs and strong family-style influences. Chynna is renowned for its collection of fine contemporary Chinese cuisine, offering customers regional classics and northern Chinese specialties in the most stylish of settings.
Dressed in a gorgeous and eye-catching decor, the restaurant is equally complimented by the stunning large murals depicting different eras of ancient Chinese history. Complete with a magnificent chandelier, the restaurant provides the perfect elegant environment to sample delicious cuisine.
Get seven-courses for two diners — including soft drinks — for just RMB458. This set meal gives you the chance to try many delicious local dishes, including golden soup, beef brisket, seafood and more.
Have a larger party? Upgrade to a 12-course dinner for six people for just RMB1,388. You'll try various delicacies prepared using local ingredients and a touch of creative flair. From sumptuous seafood to tender lamb dishes, you won't want to miss out on this grand feast!
Chynna's head chef was born in Beijing and has nearly 18 years of experience in the kitchen. He trained under one of Hong Kong's top ten chefs and specializes in a variety of authentic cuisines, including Cantonese, Halal and more. His dishes incorporate unique fusion concepts, bringing bold tastes and flavors to the classics.
The set meal for two is ideal for dates and business appointments, while the dinner for six is great for family reunions or special anniversaries.
No need to decide when you'll use the voucher right away, as the coupon can be exchanged from now until July 31, 2019. But please remember that seat availability is limited while supplies last.
Once you purchase your voucher, please contact the hotel to reserve your exact booking date. Reservations can be made from now until July 30. To ensure timely booking to the ideal date, we suggest you make an appointment as soon as possible.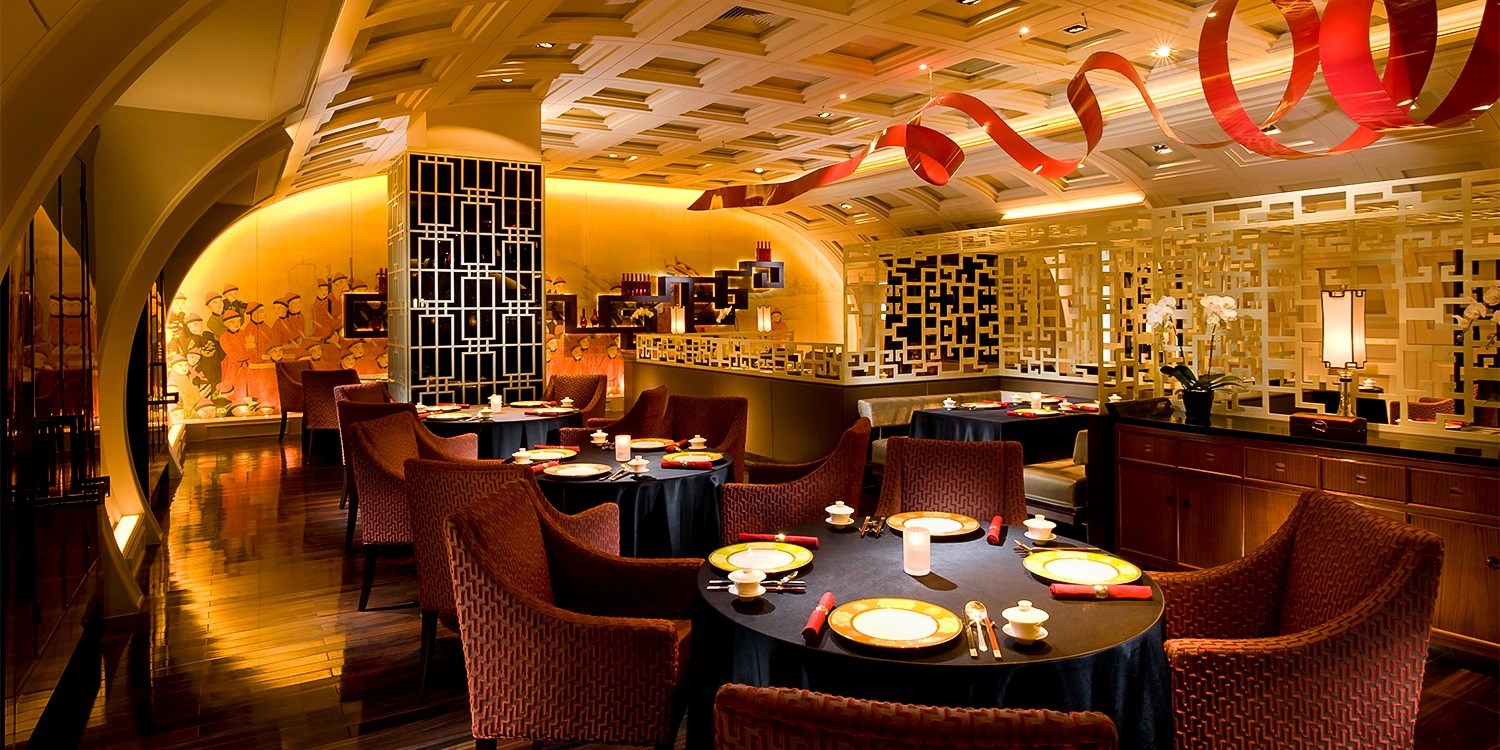 thMart tip: We recommend calling booking at least three days in advance for holidays and special events.
All vouchers must be redeemed by July 31, 2019.
Voucher usage time: Daily, 11.30am-2.30pm (lunch), 5.30-10.30pm (dinner).
For reservations, please call the hotel directly at 5812 8888 ext. 8417.
Reservations can be made by phone between 10am and 10pm daily. Please make reservations at least one day in advance.
After your purchase your voucher from thMart, we'll provide you with a 12-digit booking code. Please provide this code to the hotel when booking your reservation. We suggest storing this code in your mobile phone and presenting it when you go to the restaurant.
Seats are available on a first come, first serve basis and may be adjusted based on actual reservations.
If you need to make modifications to your reservation, please do so at least 12 hours in advance. As soon as you make your reservation, please show up at your booked time, otherwise the restaurant reserves the right to mark your voucher as invalid.
If you need an invoice, please request one from the merchant after consumption.
优惠详情
¥458 -- 吉祥如意双人餐
秦唐精美双拼盘
金汤藜麦烩辽参
串红茄汁慢浸牛坑腩
华屋一品烩鱼腐
云南小瓜秋耳
美极生炒牛松饭
环球时令鲜果盘佐西式甜品
赠饮:雪碧每人 1 杯/可乐每人1 杯/柠檬水

¥1,388 -- 金玉满堂六人餐
秦唐精美四味碟
金汤慢烩鲍肚羹
法芥薄荷鲜虾球
抹茶香酥小羊肉
金华玉树麒麟鸡
京鲁干烧大黄鱼
虾汤鲜时蔬
多彩香汁爆肥牛
京味手擀面(番茄蛋或炸酱)
或 or
精品扬州炒饭
环球时令鲜果盘拼西式甜品
赠饮:雪碧每人 1 杯/可乐每人1 杯/柠檬水
此番优惠有效期直至 6 月,清明、五一、端午小长假也适用。双人餐适合约会、商务邀约,多人餐则是阖家团圆、庆祝家庭纪念日的不二之选了。
Travelzoo Tip: 特别提示:法定节假日及特殊活动的使用需提前 3 天电话咨询,以便确认座位
您无需现在决定使用时间,因为兑换券的兑换期长达 6 个月,不过请记得,售卖时间有限,售完即止!

预约日期由即日至7 月 30日,为保证及时预约到理想日期,我们建议您尽早预约!

特别提示:法定节假日及特殊活动的使用需提前 3 天电话咨询,以便确认座位

使用日期至2019 年 7月 31日( 2 月 14 日除外),假期、节日均通用无附加。

使用时间:午餐:11:30-14:30;晚餐:17:30-22;30

预约电话:5812 8888 转 8417

致电时间:每日 10 点至 22 点之间可以电话预订,请务必提前 1日或更早进行预订。

预约时请提供兑换券号码(12 位),建议将兑换券存在手机,到店用餐时出示。

餐厅座位有限,按照先到先得分配,可能根据当日实际预订予以调整,敬请谅解,谢谢!

如变更预订,则请提前 12 小时改期。如一经预约,随意不前往,则餐厅有权将兑换券视同作废处理。

如您需要发票,请在消费结束后向商户索取。