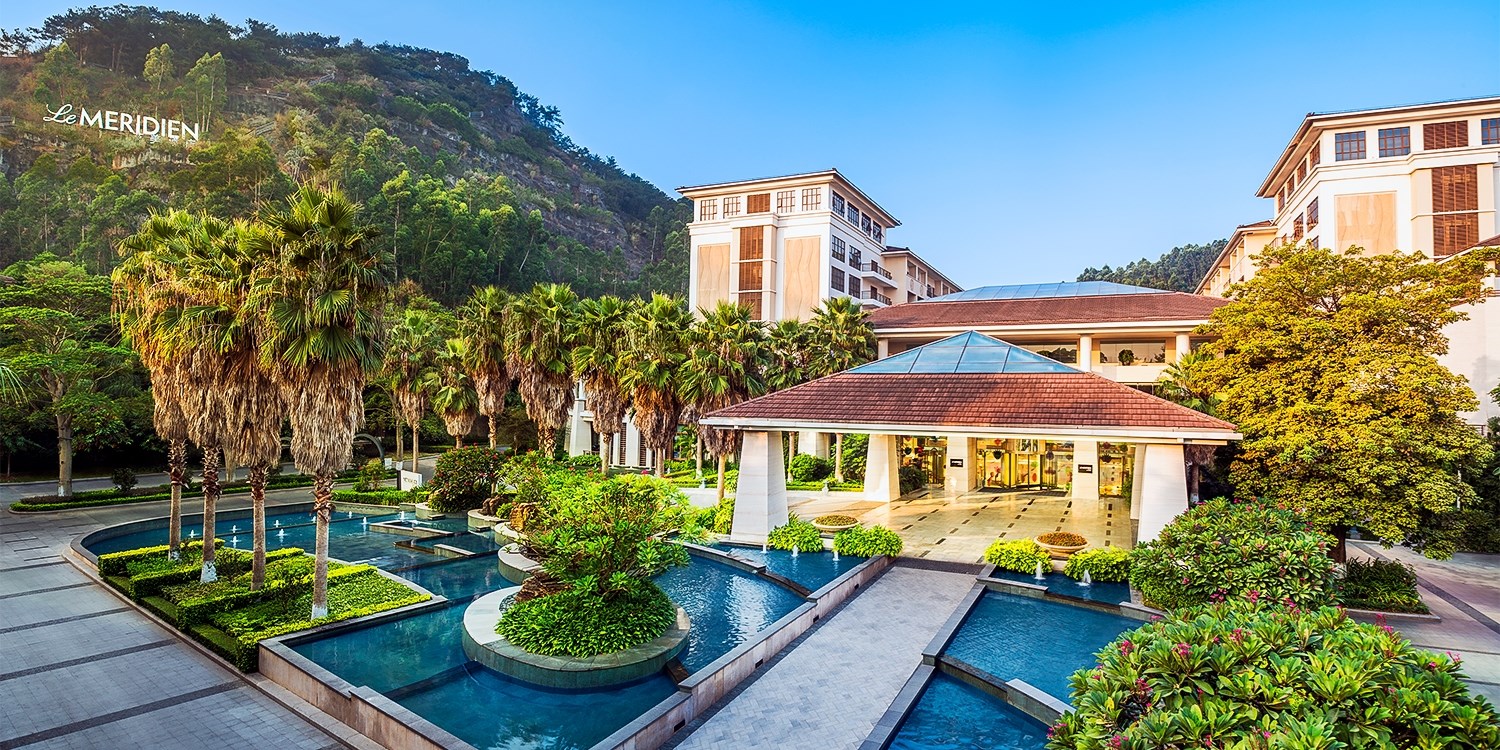 Xiamen Travel Package: RMB1,688 for 2 Nights
Looking for an escape from the city? Stay in a gorgeous resort with spectacular views of Xiamen's mountains, forests and bay scenery with this awesome travel package. Priced at just RMB1,688, this deal gets you a two-night stay in an executive room at the five-star Le Meridien Xiamen Hotel, as well as a buffet dinner for two.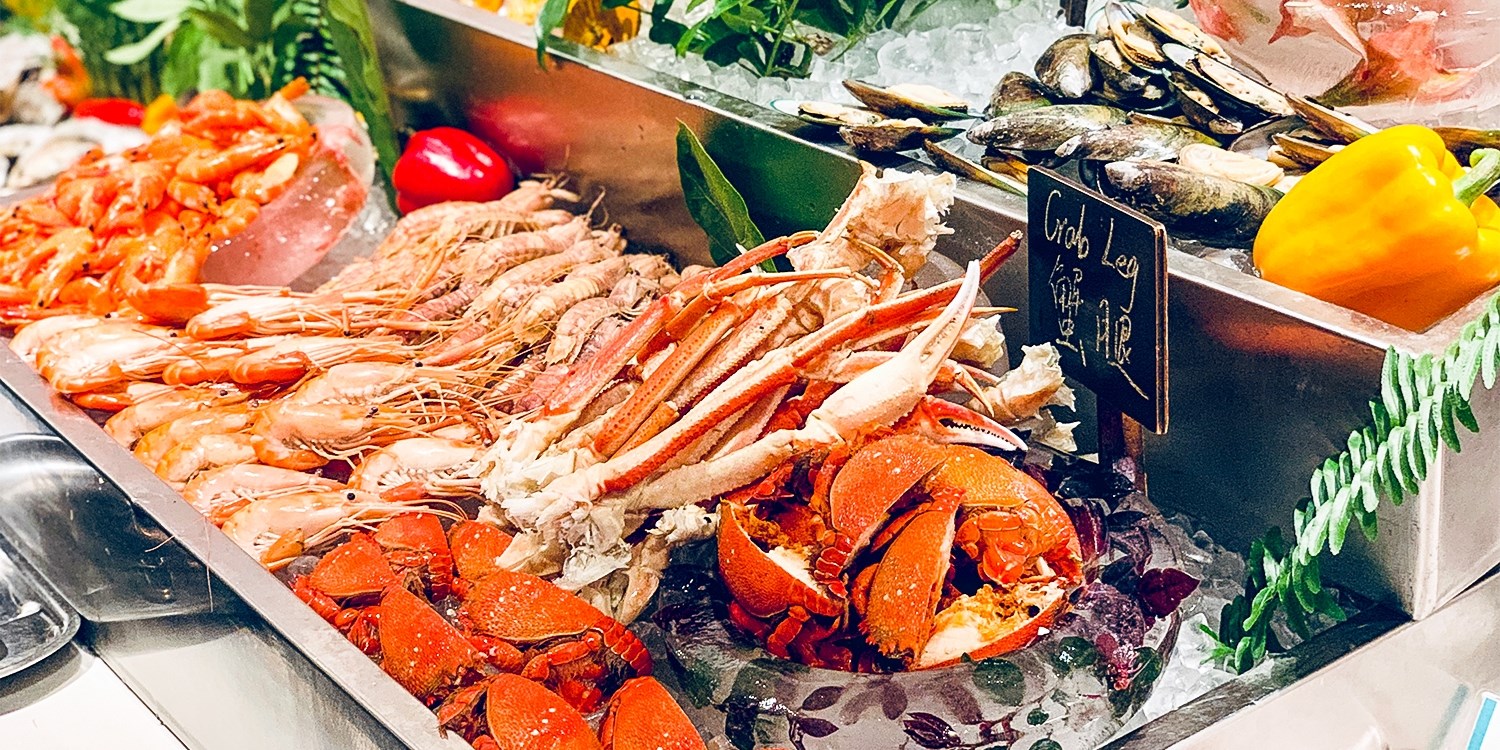 Package inclusions:
RMB1,688 for a 2-night stay in a deluxe room (mountain view/courtyard view)
Complimentary daily breakfast for 2 guests (free for children under 1.2m)
3 rooms per day will be upgraded to executive rooms – contact hotel for details
Buffet dinner for two (for the duration of stay only)
Notes:
Maximum 2 adults and 2 children per room;
Children's meals (buffet breakfast and dinner) are free for kids under 1.2m, half price for kids between 1.2 meters and 1.4 meters and full price for children taller than 1.4 meters.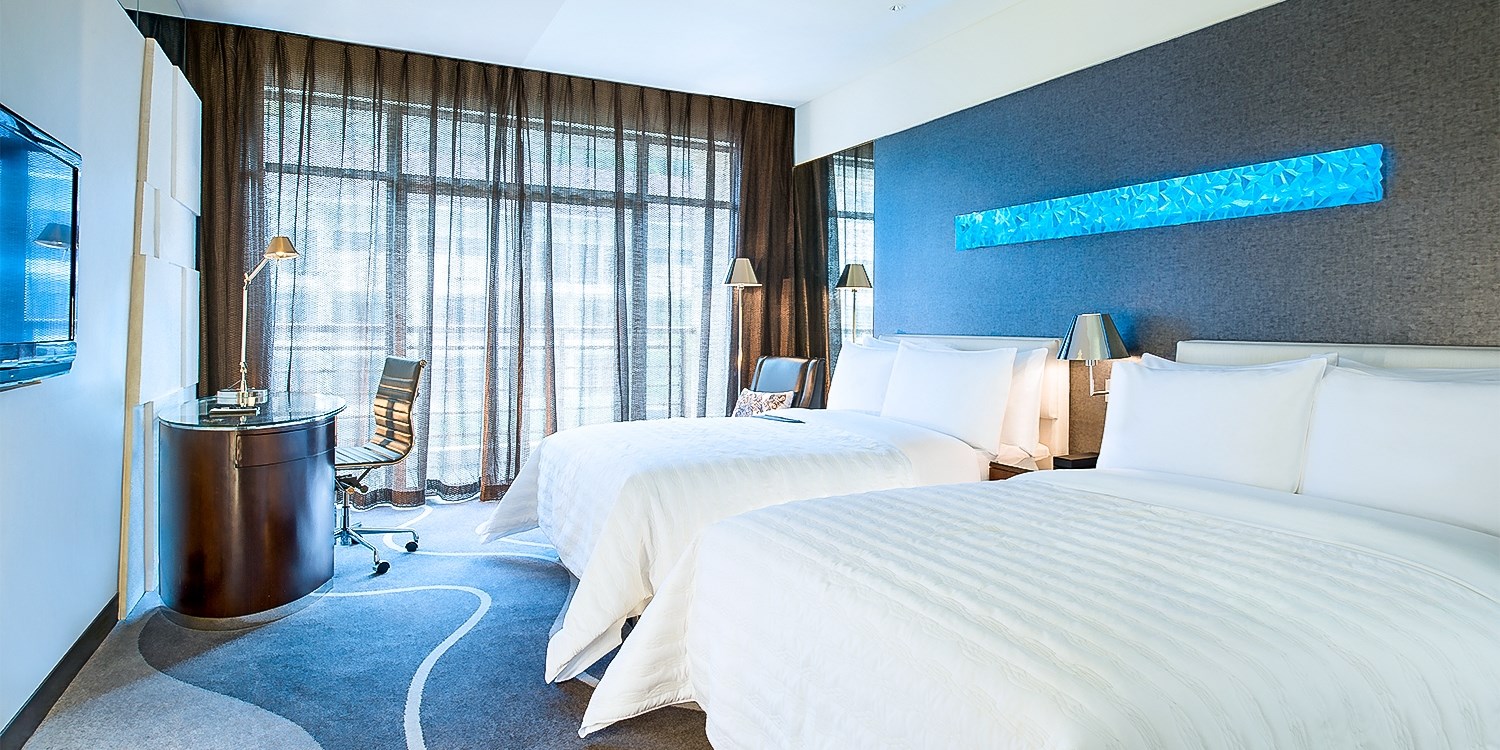 Located on Xianyue Mountain, the Le Meridien Xiamen Hotel is the perfect base for your stay in Xiamen. It's just a stone's throw from the city center, but it also offers the tranquility of an alpine setting. The breathtaking views of the mountainous terrain gives the hotel a real romantic atmosphere, making the resort perfect for couples and families alike.
The peaceful location allows guests to escape the hustle and bustle of city life. But with the airport just a 20-minute drive away, and scenic spots like Gulangyu Island just 10 minutes in a cab, the close proximity to the center is perfect for those looking to explore this bustling and historic city.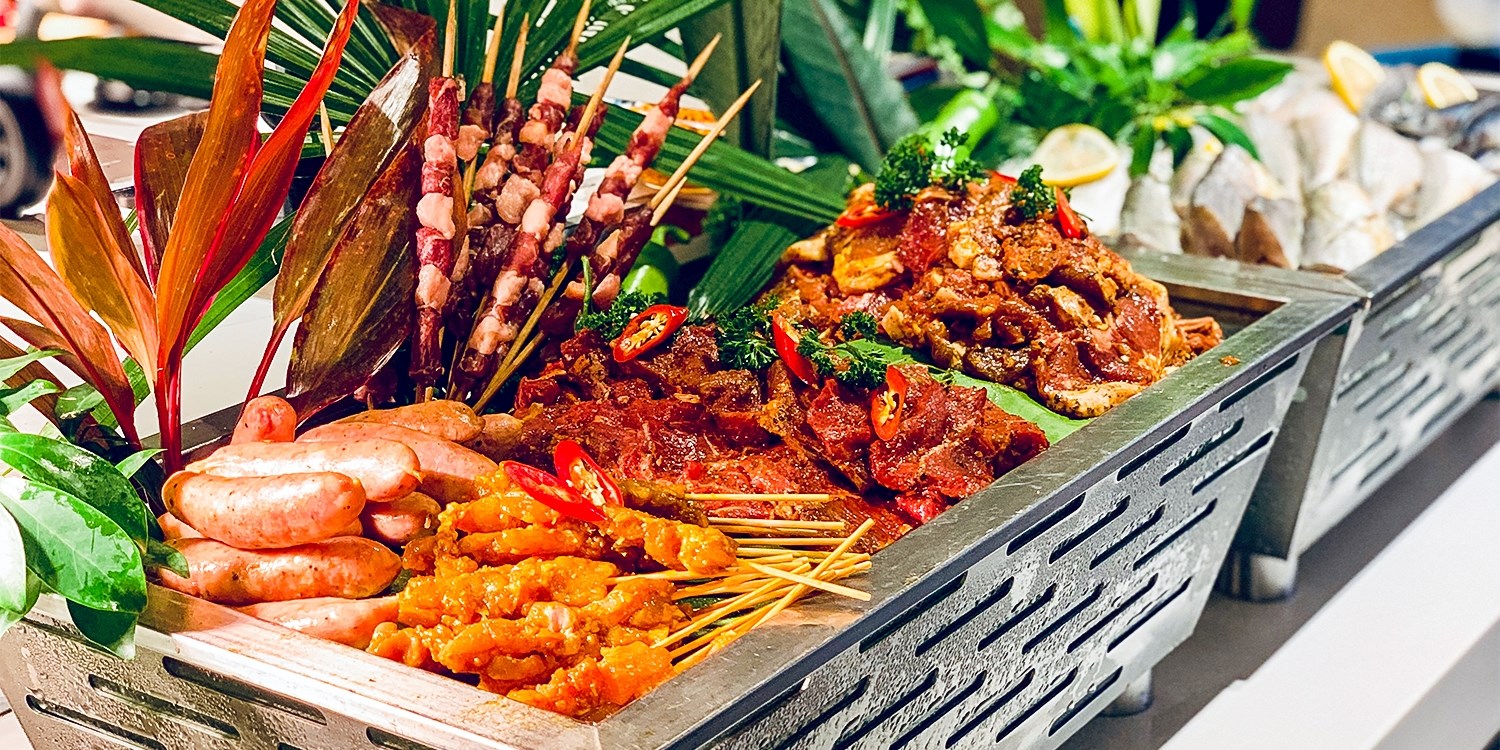 Inspired by elegant French manors, the style of Le Meridien's architecture and decor combine the best Parisian and Chinese stylishness. With a spectacular artificial waterfall in the courtyard and a lush dense forest surrounding the hotel, visitors will get a real taste of the countryside from the comfort of cosmopolitan city life.
The deluxe property comes with free WiFi for all guests and has a high-quality fitness center. For those who prefer the relaxation aspect of a getaway, spa treatment is available for guests looking to rest and recuperate.
With Mount Xianyue accessible for hikers, Le Meridien is the perfect place to start those long summer walks. For those with less desire to go on a trek, the hotel is equipped with an indoor swimming pool, an expansive garden and a playground for smaller children.
Xianyue Park is located adjacent to the hotel and is the perfect place for families to spend quality time with one another. Guests can stroll along Xianyue's boardwalk while marveling at the local wildlife that call the park home.
With an upgrade to the executive room treatment, you can also enjoy sampling as much food as you can eat with a private buffet!
Premium upgrades are available for an extra RMB298 per person, giving guests the added comfort of dining in the executive lounge with a complimentary buffet dinner comprised of food from all around the world.
This offer is different from booking directly with the hotel, and the package only applies when you purchase the voucher through thMart.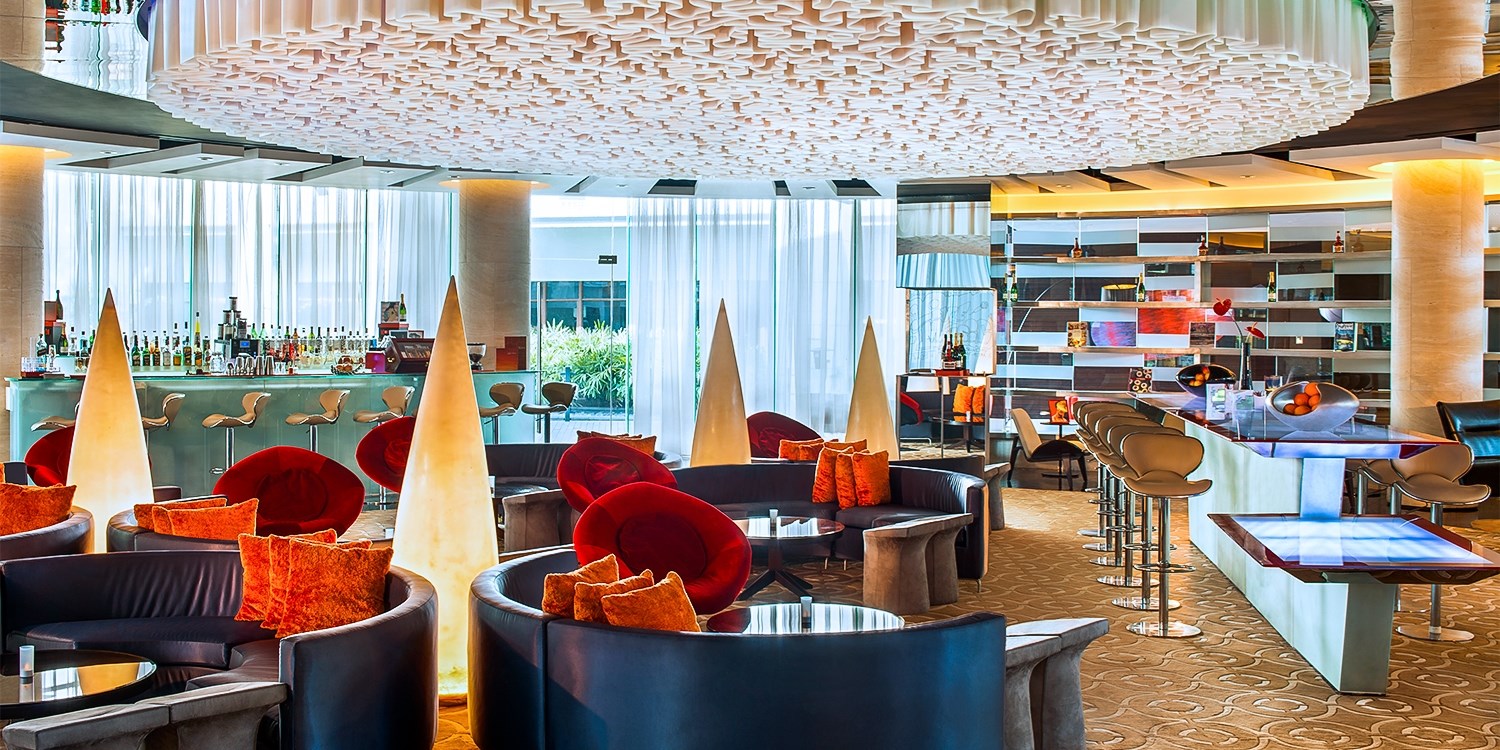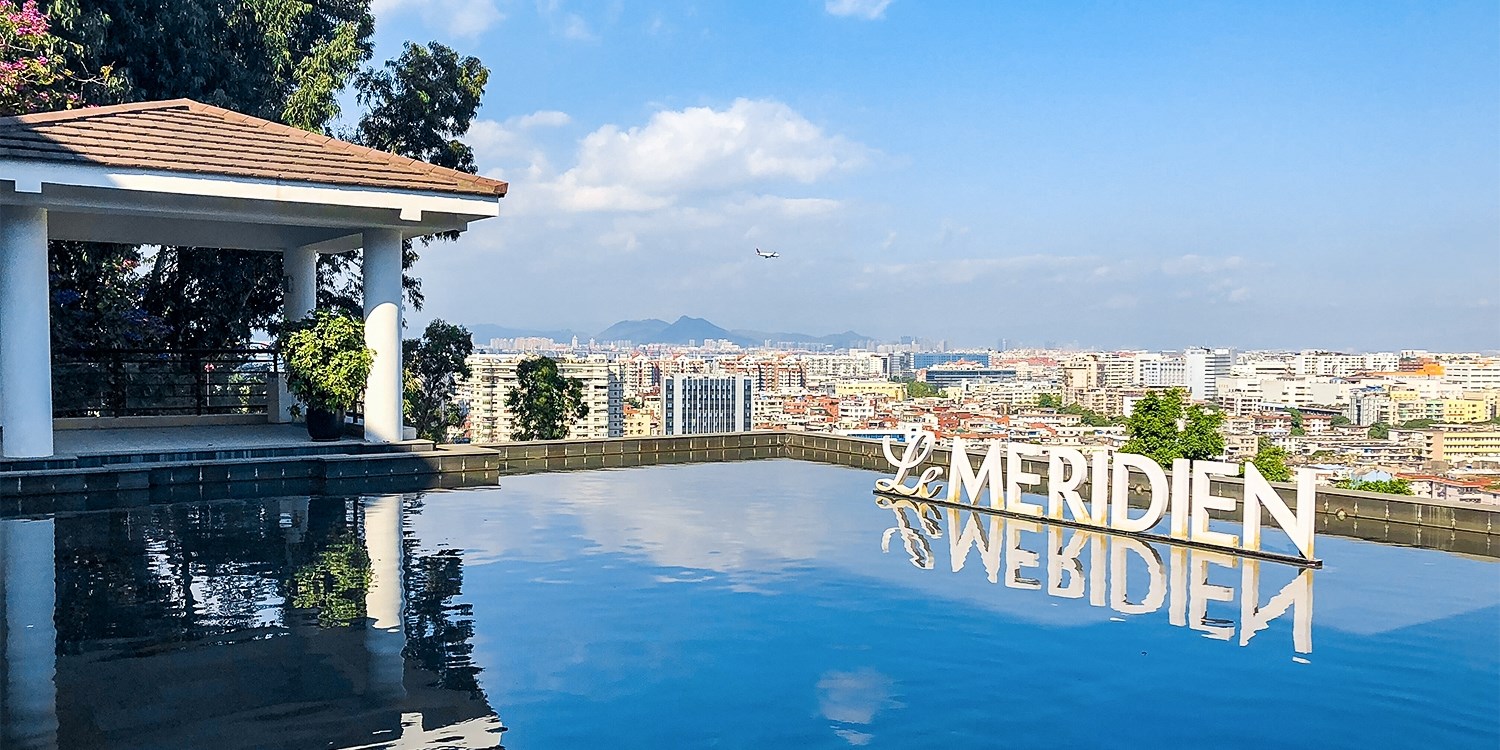 [Validity Period]: May 28, 2019 to August 31, 2019
[Booking Method]: Please confirm your reservation with the hotel at least 1 day in advance for weekday check-ins, or 2 days in advance for weekends.
[Refund/Cancellation Policy]: After you have reserved your check-in date with the hotel, you will not be able to change the date or cancel your reservation.
Hotel rooms are allocated on a first-come-first-served basis. Each voucher can only be used once and cannot be exchanged for cash or shared with other discounts.
If you need to issue an invoice, please request it from the hotel upon check-in and provide the relevant information to the hotel.
The offer does not apply to group and booked transactions.
Please read our refund policy carefully before purchasing.
When you apply for a refund, we will refund your unused/unreserved coupons in accordance with the refund policy.
优惠详情
5 星之选,厦门艾美,"世外桃源"里的法式庄园,半山上尽享视觉盛宴
¥1,688 -- 豪华房(山景/庭景) 2 晚
每日双人早餐(儿童 1.2 米以下免费)
每日限量 3 间升级至行政房(享受行政待遇)
双人自助晚餐一次(仅限入住期间使用,不能延期使用)
备注:

每间房最多可入住 2 位成人及 2 名儿童;
儿童用餐(自助早晚餐),1.2 米以下免费,1.2~1.4 米半价,1.4 米以上原价。
推荐原因
酒店坐落于厦门中部的仙岳山,立于半山腰俯瞰绚丽城景与绝美海湾。乘车上山的那一刻起,就有一种远离喧嚣、回归大自然之感。而这处绿意环绕的仙境,距离机场(车程 15~20 分钟)等交通枢纽、鼓浪屿(车程 5~10 分钟)等知名景点又都不远,"距离感"刚刚好!
酒店延续了艾美品牌的法式风情,不仅内部装饰充满艺术气息,整体环境也优雅浪漫。庭院中壮观的人工瀑布,随处可见的三角梅,四周环绕的茂密山林……而这郁郁葱葱的美景,均可从酒店客房的开放私人阳台上观赏,呼吸着清新的负氧离子,身心都放松。
回到酒店休憩的时光,也不会"无聊",尤其是亲子家庭,泳池戏水、乐园玩耍、庭院撒欢,还可以带孩子到酒店旁的仙岳公园,沿着木栈道开启绿色徒步,尽享美好亲子时光。
开启厦门之旅,thmart 会员专享特惠,3 天 2 晚之旅仅需 ¥1,688,周末、节假一价通用,升级入住行政房含待遇(每日限量),除了可以在行政酒廊用餐,套餐还额外赠送一次双人自助晚餐(价值 ¥298/位),中西式美食满足全家人的胃。
此优惠与直接向酒店预订方式有所不同,您将通过 thmart 交易程序购买兑换券。

【适用日期】 2019 年 5 月 28 日 至 8 月 31 日
【预订方式】请提前至少 1 天(周末提前 2 天),致电 0592 - 770 9999 转预订部进行预订
【退改方式】当您已向酒店预约入住日期后,将不可更改日期或取消预订

酒店房间以先到先得形式分配,每张兑换券只能使用一次,兑换券不能兑换成现金、也不能与其它优惠同享。如需开具发票,请于入住时向酒店索取,并向酒店提供发票相应信息。

优惠不适用于团体及已预订的交易。请您在购买前仔细阅读我们销售条款中的退款政策。对于您未消费 / 未预约的兑换券,在您申请退款时,我们将按照退款政策为您办理退款。