Huangshan & Chengkan Village Travel Package: RMB1,399/2 Nights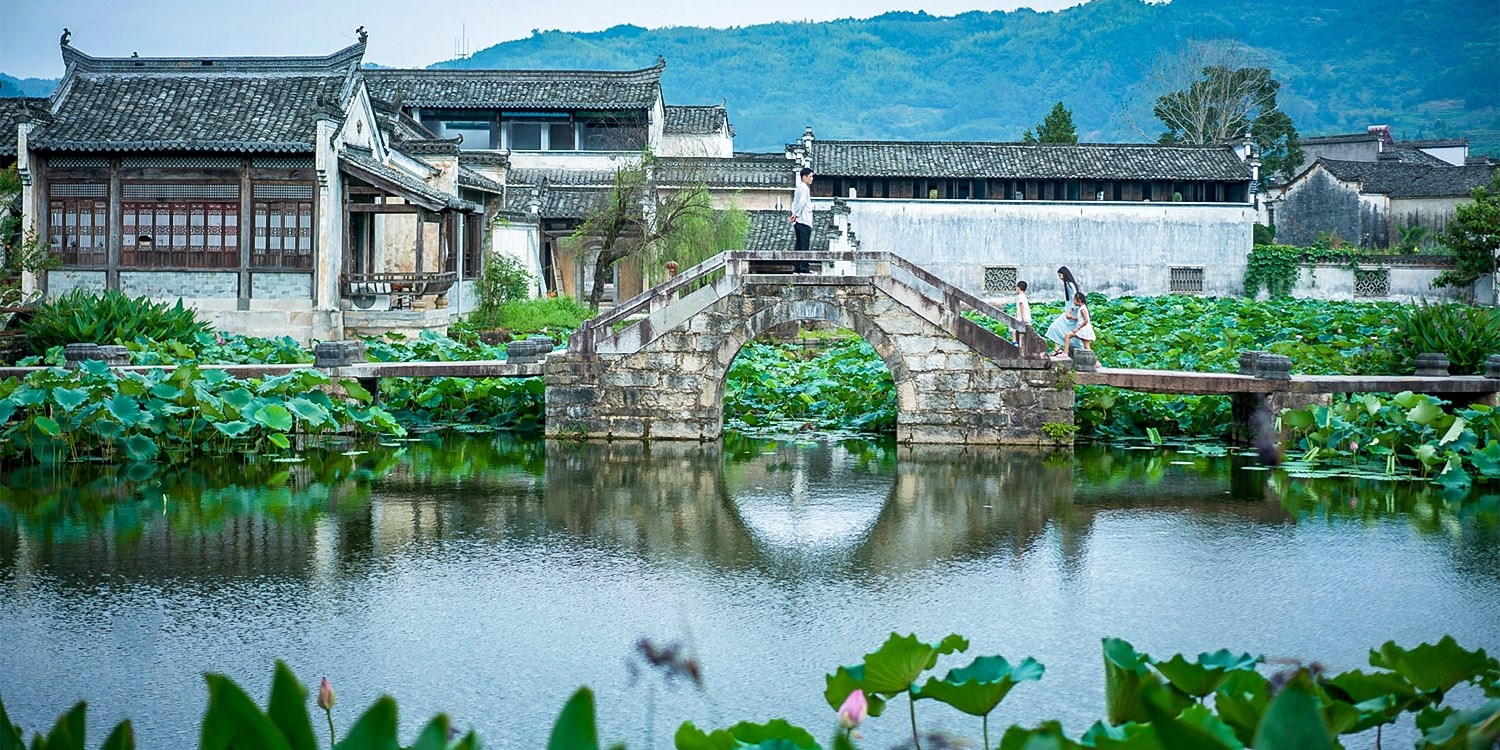 Discover the natural beauty of Yellow Mountain and Chengkan Village with this awesome travel deal. This package gets you a two-night stay at the Shilili Fan Honeymoon Chengkan Yongxin Hostel, a boutique venue located near Huangshan in Anhui province. This package also includes a set dinner for two. All that starting from just RMB1,399!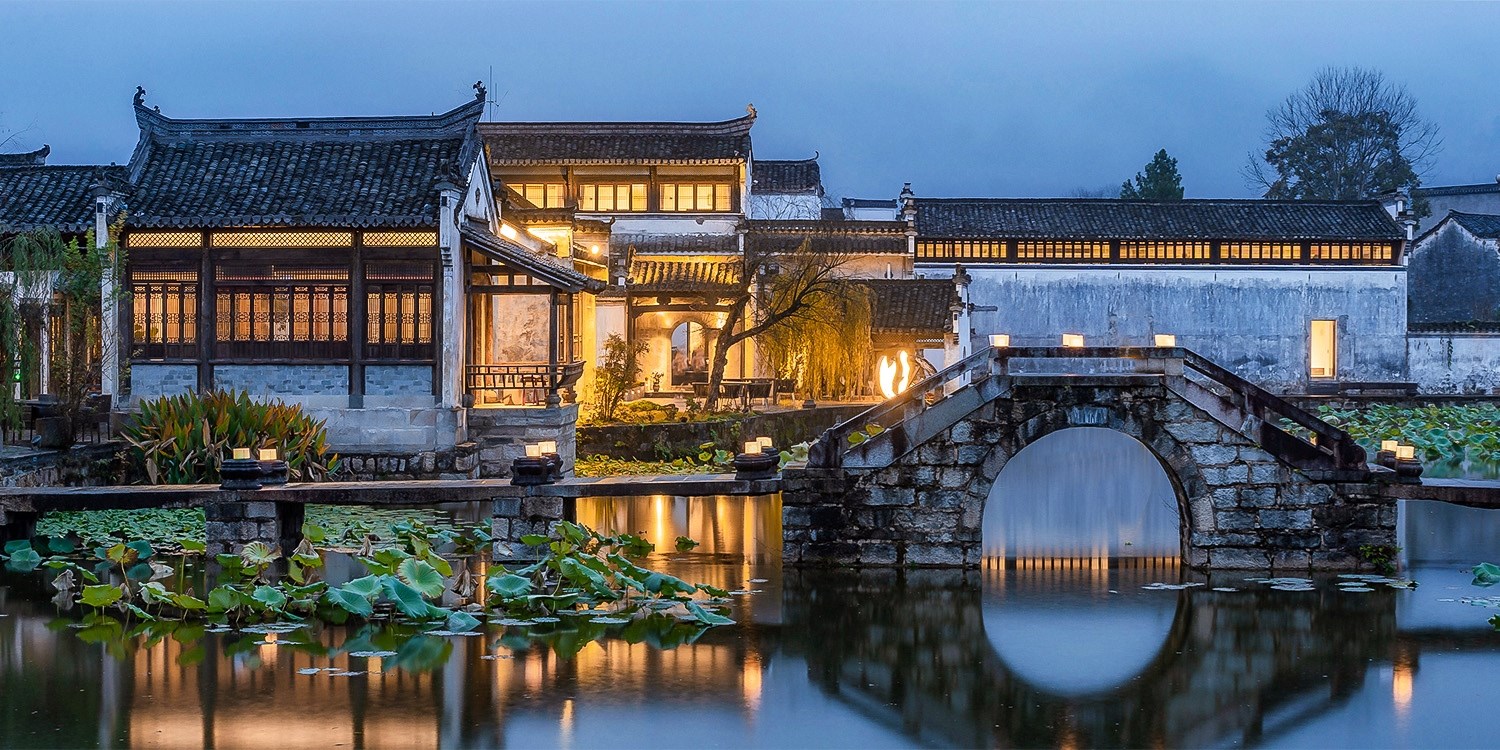 Offer details:
1,399/2 nights (May to June, September to October)
1,799/2 nights (July to August)
Please call the hotel for extra charges during Dragon Boat Festival (June 7-9) and National Day (October 1-7)
2-night stay in a twin room
Complimentary breakfast the day after check-in and one special dinner set for 2
Bonus: The venue is offering up to 2 upgrades per day to a lake view room. To secure this special offer, we recommend contacting the hotel to book your room as soon as possible once you purchase this deal
Two free admission tickets to Chengkan Village, welcome fruits and gifts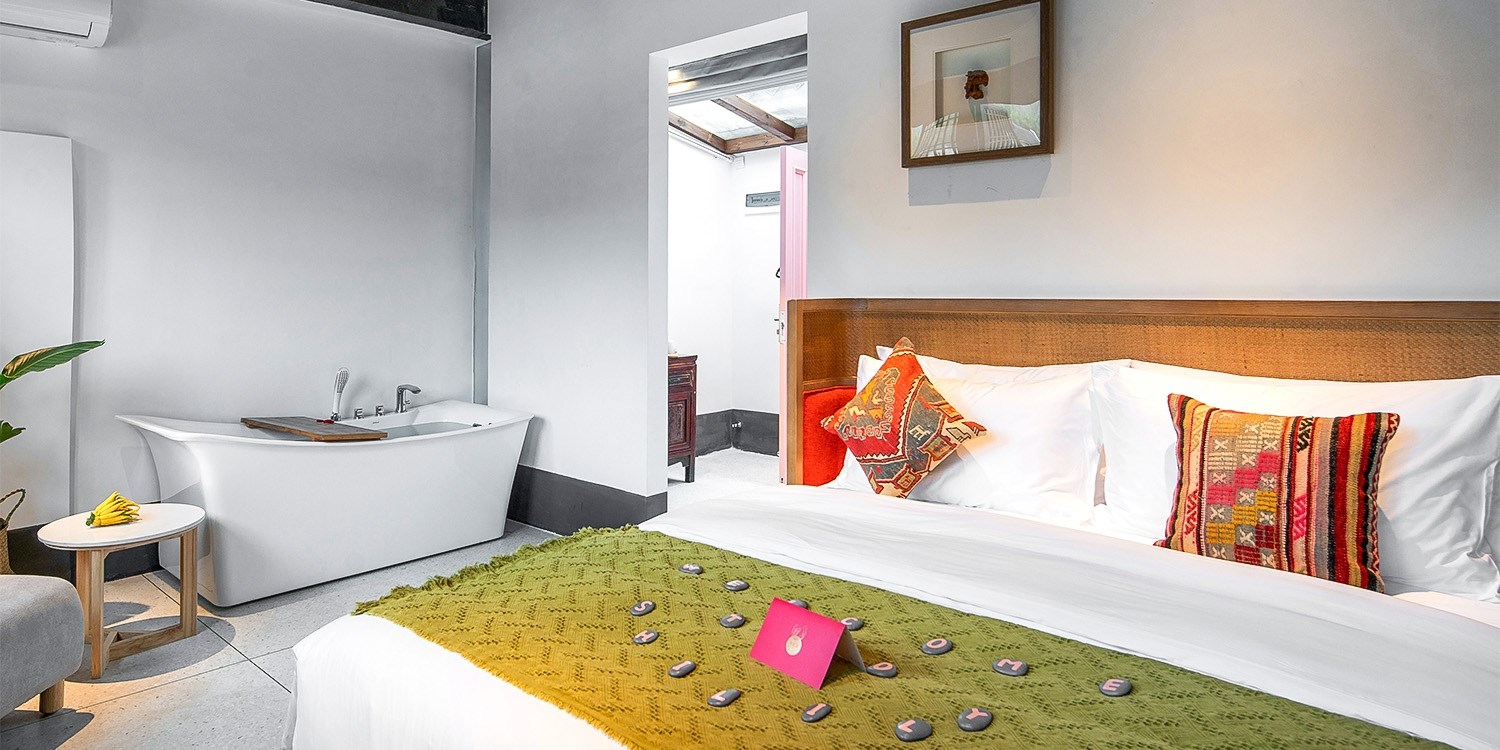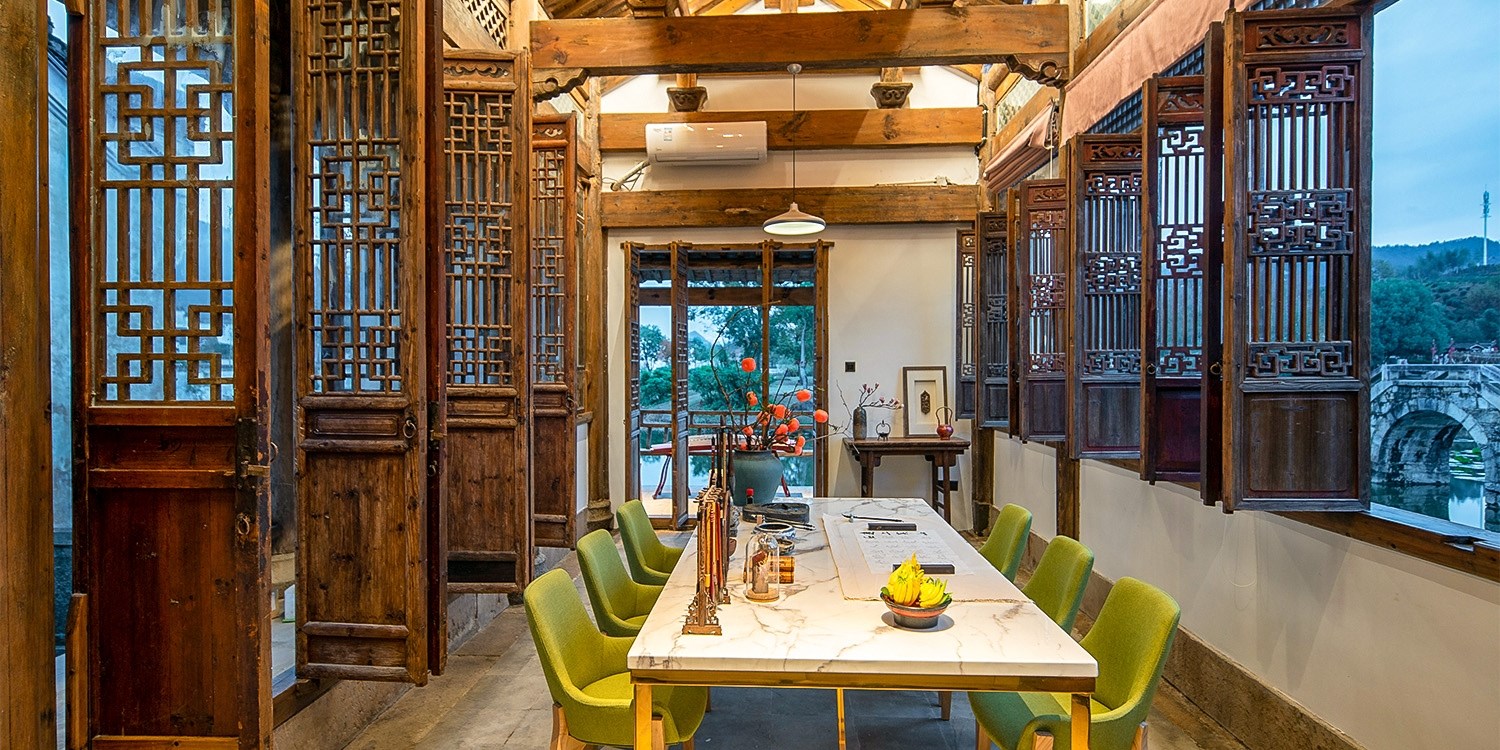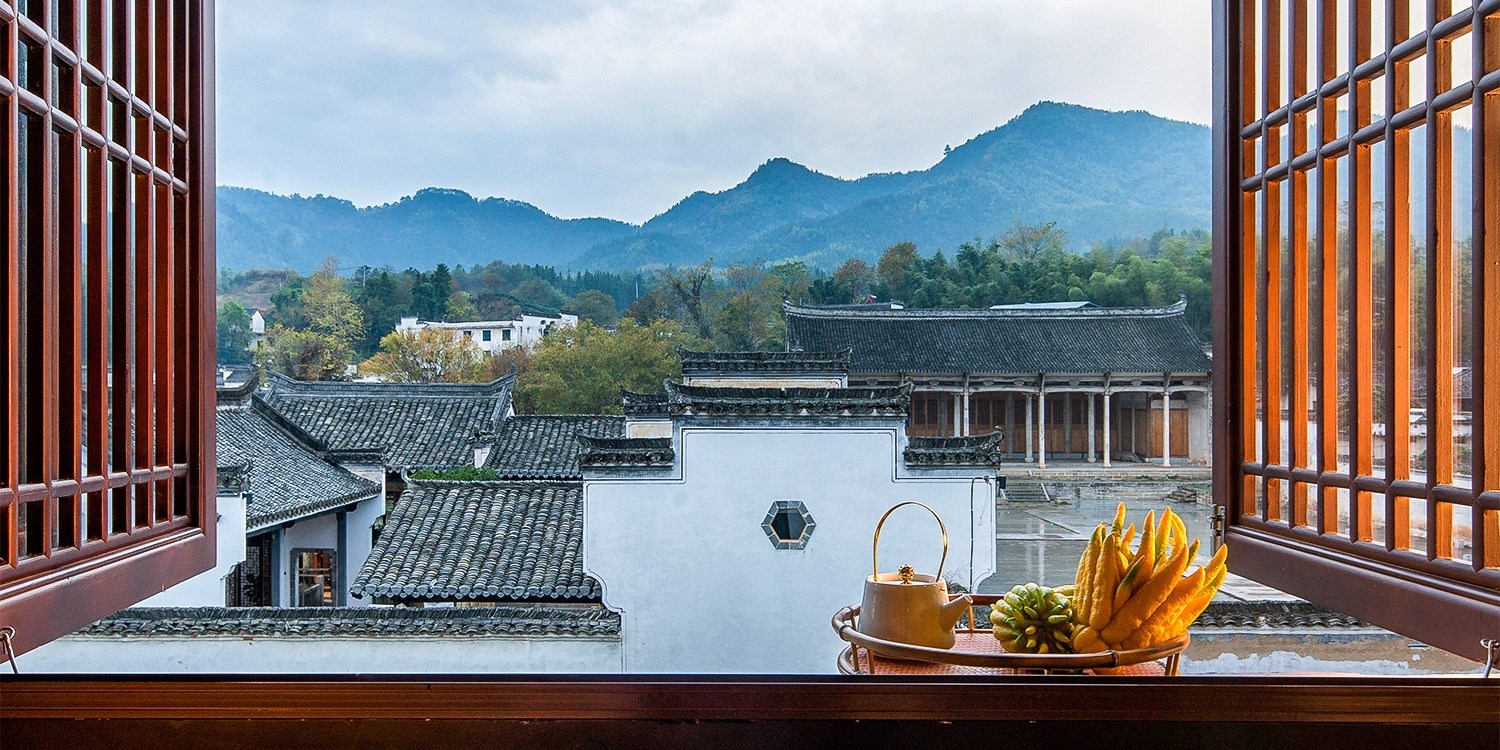 Take an excursion to Huangshan and stay in a boutique hotel located near the Chengkan Ancient Village, the best-preserved feng shui village in the southern Yangtze River region. This hidden gem is the oldest bagua (eight-sided) village in the region, with a history of over 1,800 years, and is less commercialized than the nearby UNESCO ancient villages of Hongxun and Xidi. The hotel is just a short drive away from the Huangshan scenic area.
The focal point of Chengkan is the stunning Yongxing Lake. Visit during the summer and you'll get the chance to see the gorgeous lotus plants blooming on the water. The hotel is just a stone's throw away and offers views of Yongxing Lake.
Chengkan Village has over 150 ancient homes designed in traditional Hui style, with 21 of those designated as major cultural relics to be protected as heritage architecture. The bagua-style village was designed to reflect Taiji philosophy. Built around the Zhongchuan River, the village is surrounded by eight mountains to form the bagua plan. The labyrinth-like layout of the village features 99 intricate roads and lanes, and local residents say it's the perfect place to get lost for a day!
Relax after a day of exploration at the hotel, which features minimalist Nordic-style interior design. Bright and simple colors come together in harmony with old Huizhou-style wooden windows and beams to form a quiet and idyllic setting. What's more, each room comes equipped with an indoor bathtub full of petals.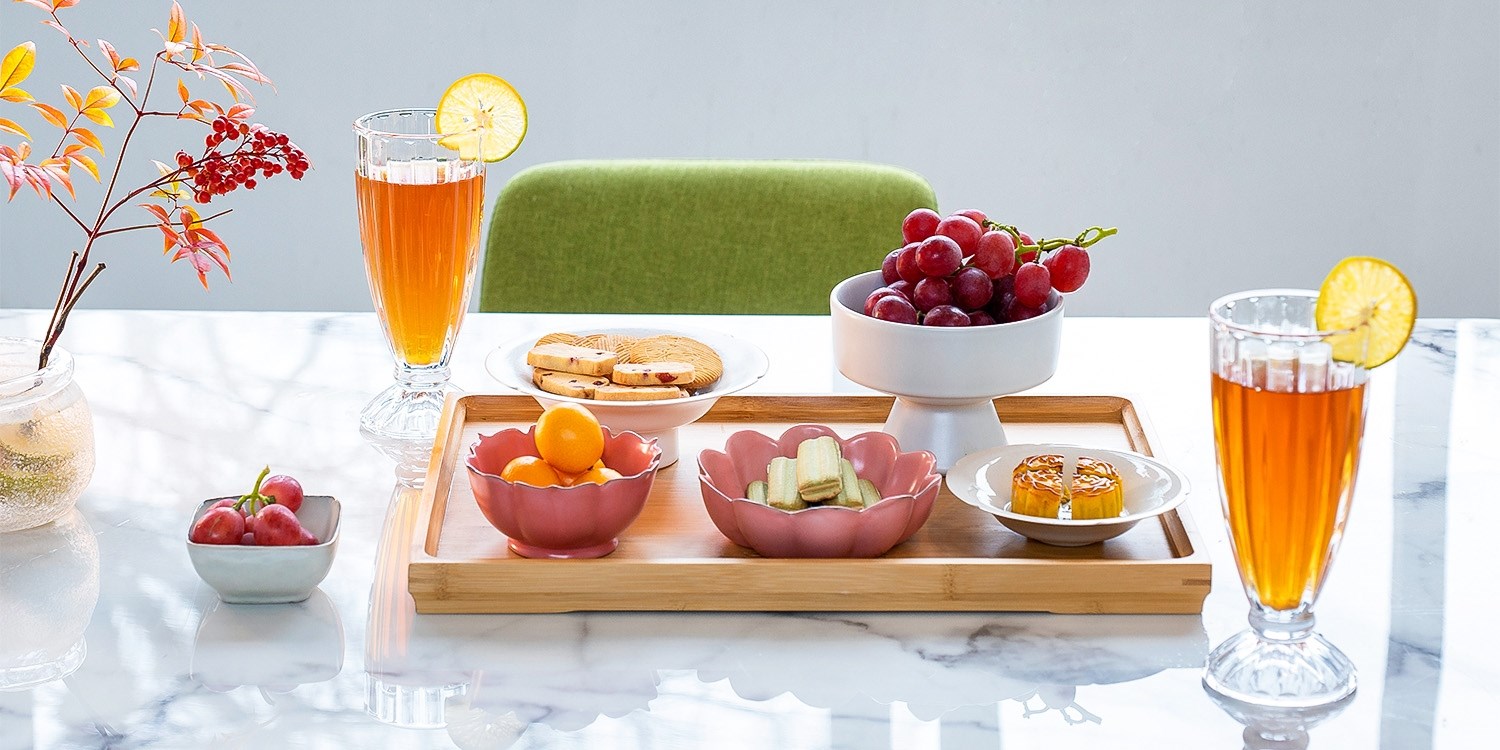 The hotel was featured in an episode of the Chinese reality show Where Are We Going, Dad?, which documented fathers traveling to rural areas with their children. In the episode, which aired during season 5, the parents visited the hotel and ancient village in the autumn, where they picked rural fruits and learned the art of Chinese calligraphy. It's the perfect place to spend quality time with your children.
This package also includes a special offer for thMart members. Not only will you get the chance to upgrade to a lake view room, but you'll also get two free entrance tickets to Chengkan Village and enjoy a delicious dinner for two. This discount is 30% off the regular price!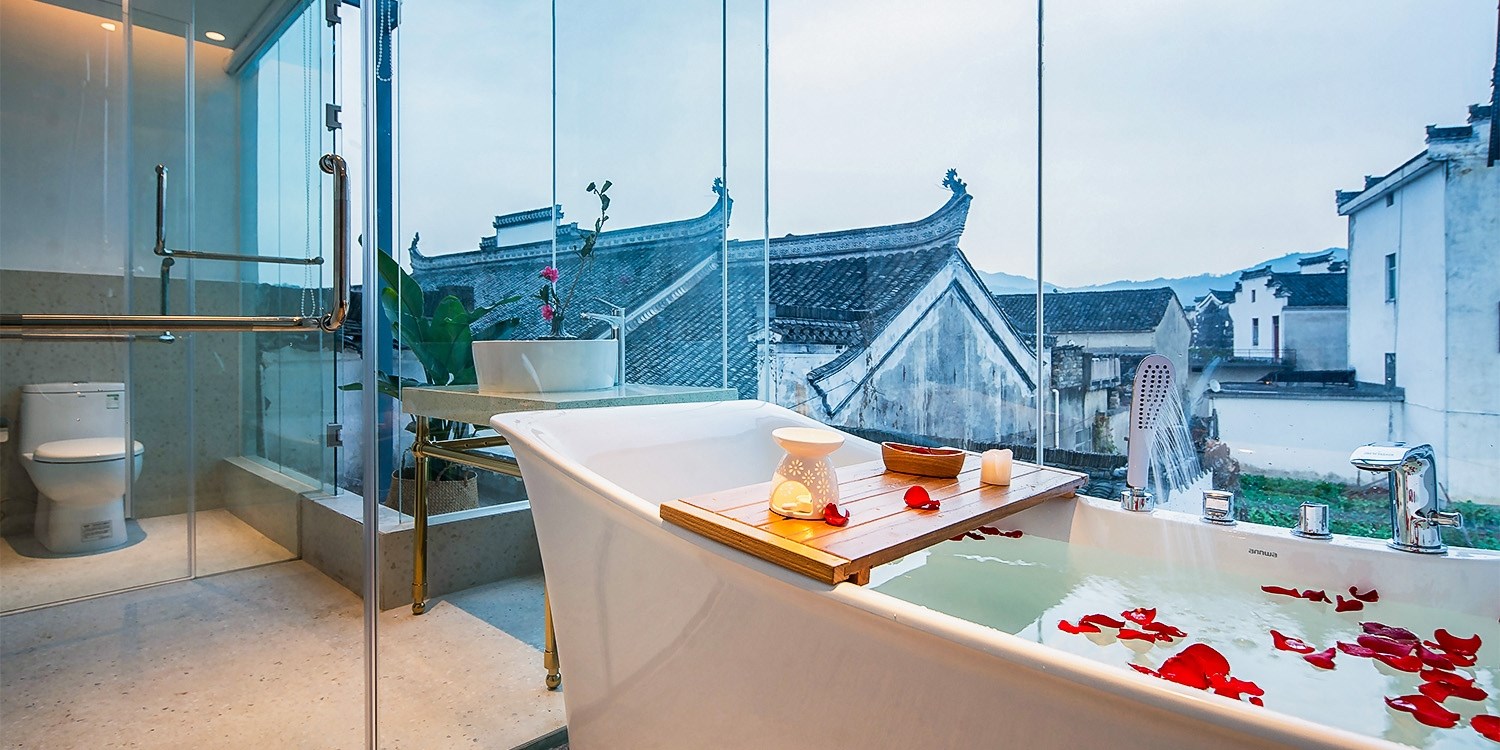 This offer is different from booking directly with the hotel, and the package only applies when you purchase the voucher through thMart.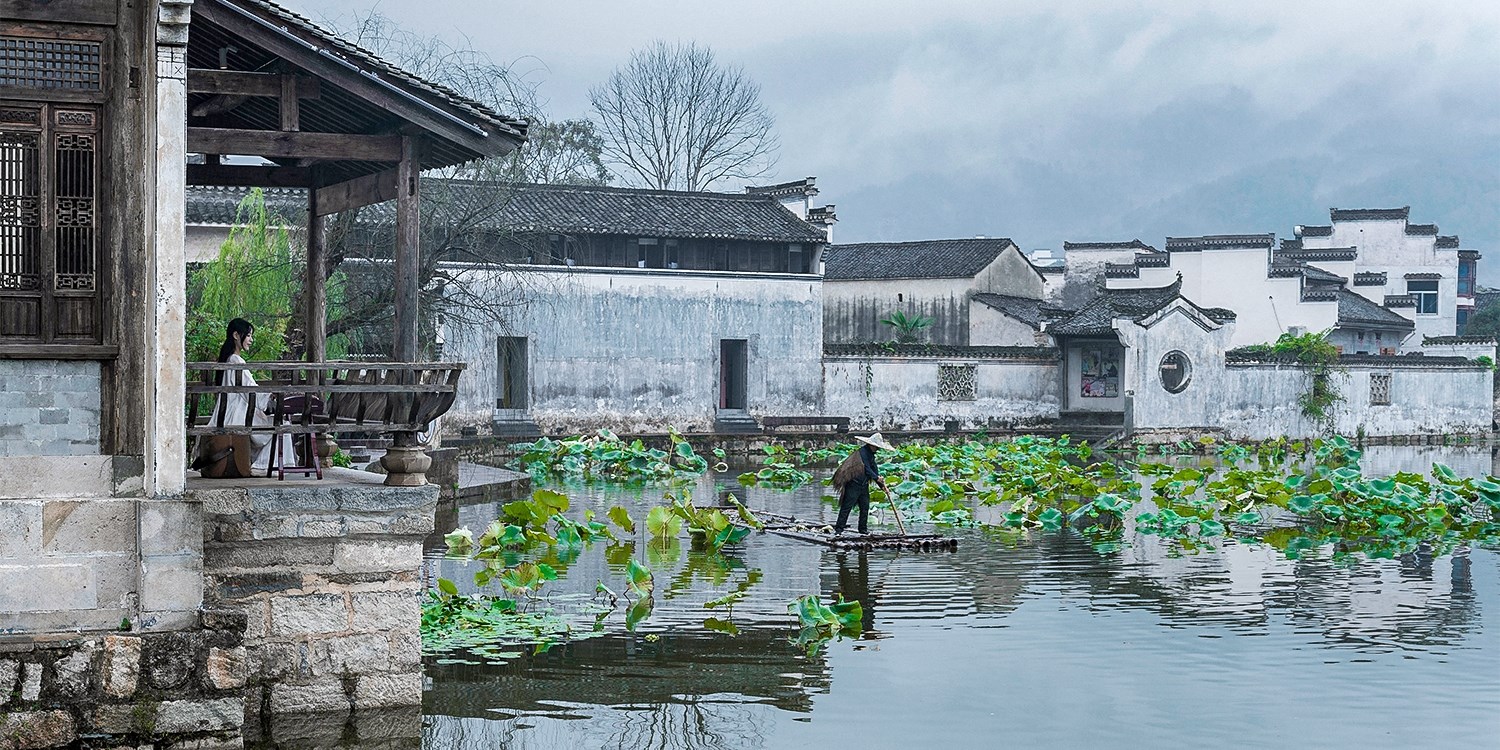 [Validity Period]: Available from now until October 31, 2019
[Booking Method]: Please call 0559-3514666 or 13855947499 at least three days in advance from now until September 29, 2019. Bookings subject to room availability.
[Refund/Cancellation Policy]: After you have confirmed your reservation with the hotel, the reservation cannot be cancelled. For modifications, please contact the hotel at least 3 days in advance. Reservations cannot be modified for public holidays, and the hotel will confirm the room status. To ensure a smooth and pleasant holiday, please confirm your travel dates before calling the hotel to make your reservation.
All service charges are included in this package. You don't need to pay any extra fees.
Each coupon can only be used once and cannot be exchanged for cash or shared with other privileges.
Tickets are limited while stock lasts.
The offer does not apply to group and booked transactions.
Please read our refund policy carefully before purchasing.
When you apply for a refund, we will refund your unused/unreserved coupons in accordance with the refund policy.
Please do not click on the merchant link to make the exchange on your mobile phone. Clicking on the exchange by yourself marks the coupon as used, invalidating your purchase.
优惠详情
¥1,399/2晚(5-6月、9-10月);¥1,799/2晚(7-8 月) 端午、国庆期间加价请电询酒店
【黄山诗莉莉泛蜜月·呈坎永馨府 2 晚特惠】
【住】:2 晚和善/和亲大床(双床)房
【餐】:入住次日早餐 & 精选双人特色晚餐套餐 1 份
【礼】:每天 2 间限量升级至湖景房(为锁定升级礼遇,请尽早致电酒店预订)
【赠】 2 张呈坎门票 & 欢迎水果及伴手礼
推荐原因
>>> 《爸爸去哪儿》同款客房,亲子入住超适合

"呈坎古村,自古先贤辈出,出了很多很多的名人,自古就非常重视小孩子的教育。"在这个有 1,800 年历史的村落里,发生着什么样的故事呢?《爸爸去哪儿》的剧组探访过了,他们在这里晒秋、田园摘果、学习制墨……让这个古村落散发着生机。邀请您也带着小朋友一起来,入住在同款客房,制墨书写,陶冶情操。

>>> 呈坎头牌景点,诗莉莉·永馨府占了一半

入呈坎,最先遇到的就是最美的永兴湖,这是村中所有水源的汇集地。如果您夏天来,将会遇到荷花盛开的场景,绝对美不胜收。您要入住的诗莉莉酒店,外围建筑临湖而建,坐拥半边永兴湖景。真正做到了足不出户,在房间看呈坎最美的景。

永馨府内部装修风格是极简北欧风,明快简约的色彩和装饰和徽州老宅的木梁木窗毫无违和,室内的浴缸洒满花瓣,在浴缸中一边放松一边欣赏外面的徽派建筑,这感觉超级棒。

>>>《钻石迷宫》的游戏迷们,来呈坎挑战一下可好!

八卦村,一定要有点儿厉害的东西。在呈坎的 3 街 99 巷,去探索一下布局之妙。在呈坎小心迷路是每个村民都要嘱咐给您的话,错综复杂的道路非常容易让您迷失在八卦图中。"十有九迷路,留在呈坎富",要是暂时走不出来也没关系,留在呈坎"富"一下吧!
此优惠与直接向酒店预订方式有所不同,您将通过thMart 交易程序购买兑换券。

【适用日期】即日起至 2019 年 10 月 31 日。
【预定日期】即日起至 2019 年 9 月 29 日,请提前至少 3 天预约。房间情况视酒店房态而定。
【预订方式】致电 0559-3514666 或 13855947499

确认预订后将不可取消预订;如需修改日期,请至少提前 3 天联系酒店,节假日期间不支持修改,酒店将视房态确认;为保证您度过愉快的假期,请确认好出行日期后再致电酒店进行入住预约。

套餐已包含服务费,您无需额外支付,其余消费除外。 每张兑换券只能使用一次,兑换券不能兑换成现金、也不能与其它优惠同享。兑换券数量有限,售完即止。

优惠不适用于团体及已预订的交易。请您在购买前仔细阅读我们销售条款中的退款政策。对于您未消费/未预约的兑换券,在您申请退款时,我们将按照退款政策为您办理退款。请勿在手机客户端自行点击商户兑换,自行点击兑换则视为该兑换券已使用,因此视同作废。