Ningbo Travel Package: RMB2,542/2 Nights
Escape to Ningbo with this excellent travel package! For just RMB2,542 for two nights, you'll stay in a lake view room at the Hilton Ningbo Dongqian Lake Resortand enjoy plenty of outdoor activities, including kayaking, tea picking and more.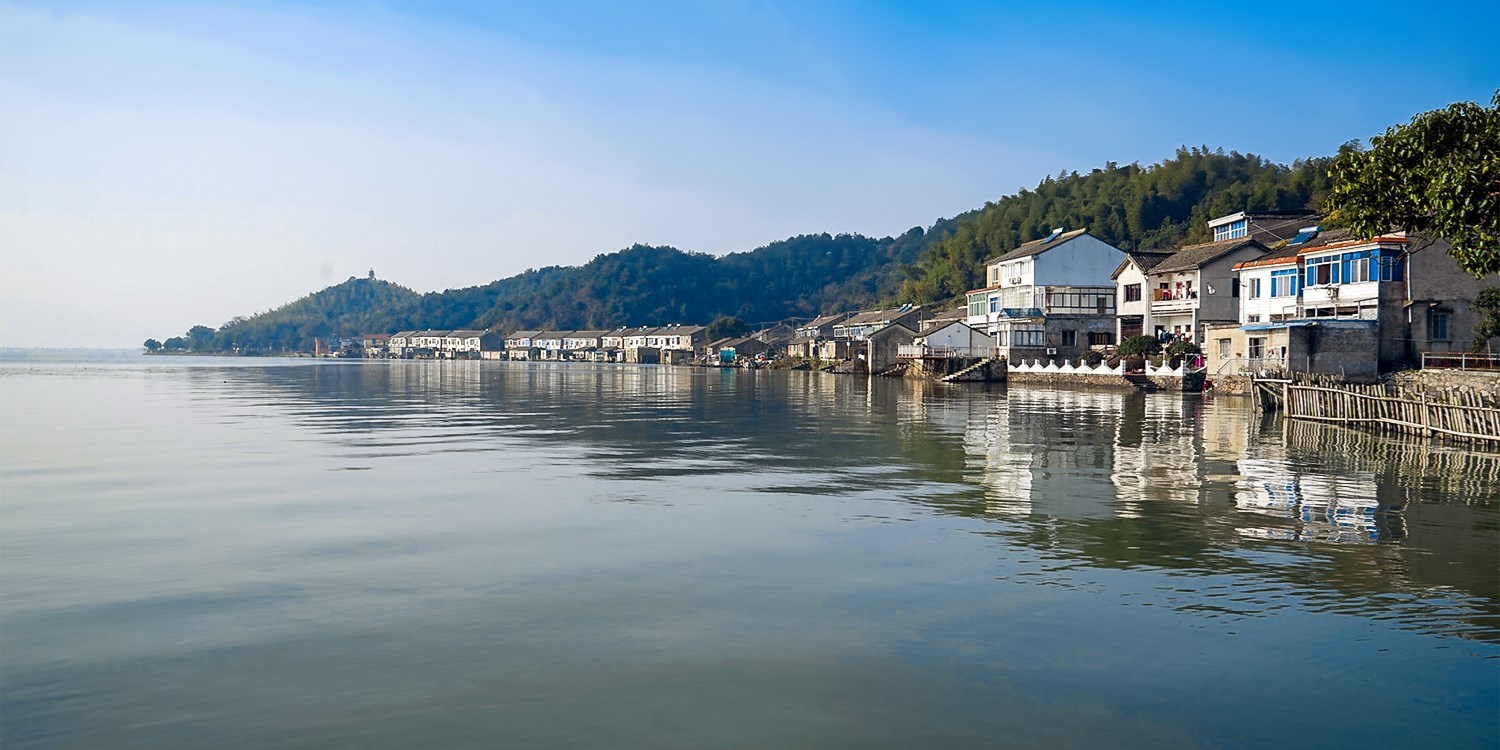 Package includes:
2-night stay in a lake view room
Exclusive members' deal: upgrade to the special executive lake view room (limited supply; contact hotel for details)
Daily breakfast buffet for 2
Boat rental or afternoon tea (depending on check-in time)
Private boat from the lake view terrace boat point (only available from April to June)
One afternoon tea for two (only available from July to August)
Tea picking or kayaking vouchers (depending on check-in time)
2 tickets for tea picking activity at Fuquan Mountain (including access to scenic spots, tickets and tea picking)
1 RMB50 afternoon tea voucher (to be used at Sheng Shui International Lake House, Afternoon Coffee or Fuquanshan Longtan Tea Room) – only available in April
2 Dongqian Lake kayaking tickets (only available from May to August)
Welcome fruits
Free use of the hotel's fitness faciltiies (including the gym, badminton, table tennis room and other sports facilities)
Access to participate in various family activities on Friday, Saturday and Sunday
Late check-outs until 2pm (depending on room status)
Special buffet offers: RMB198/unit for lunch, RMB238/unit for dinner (valid during public holidays)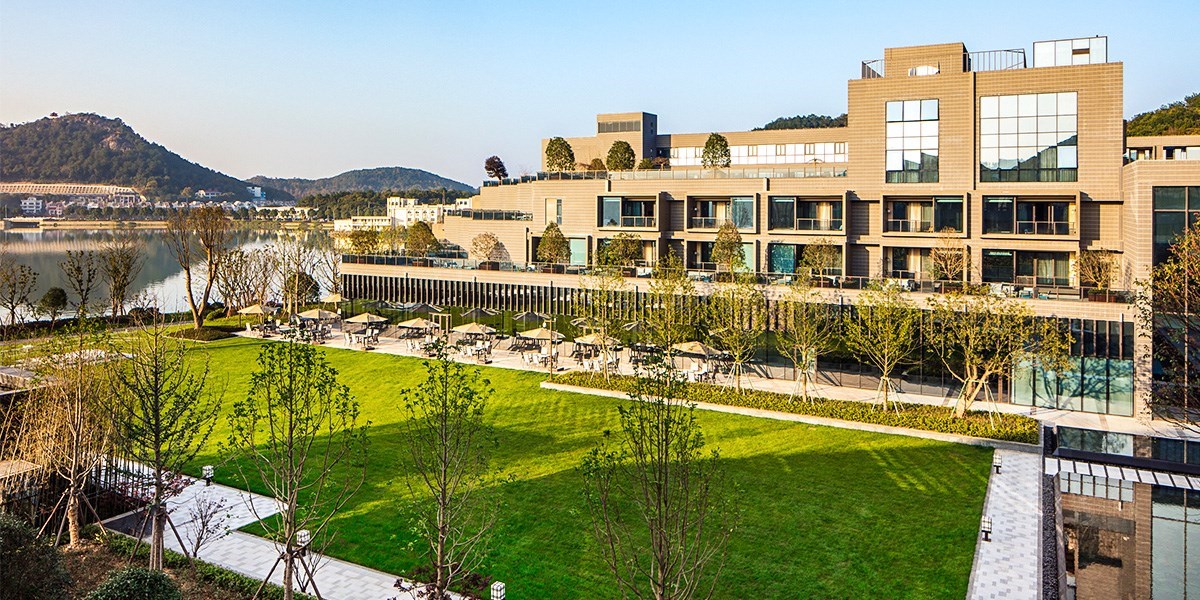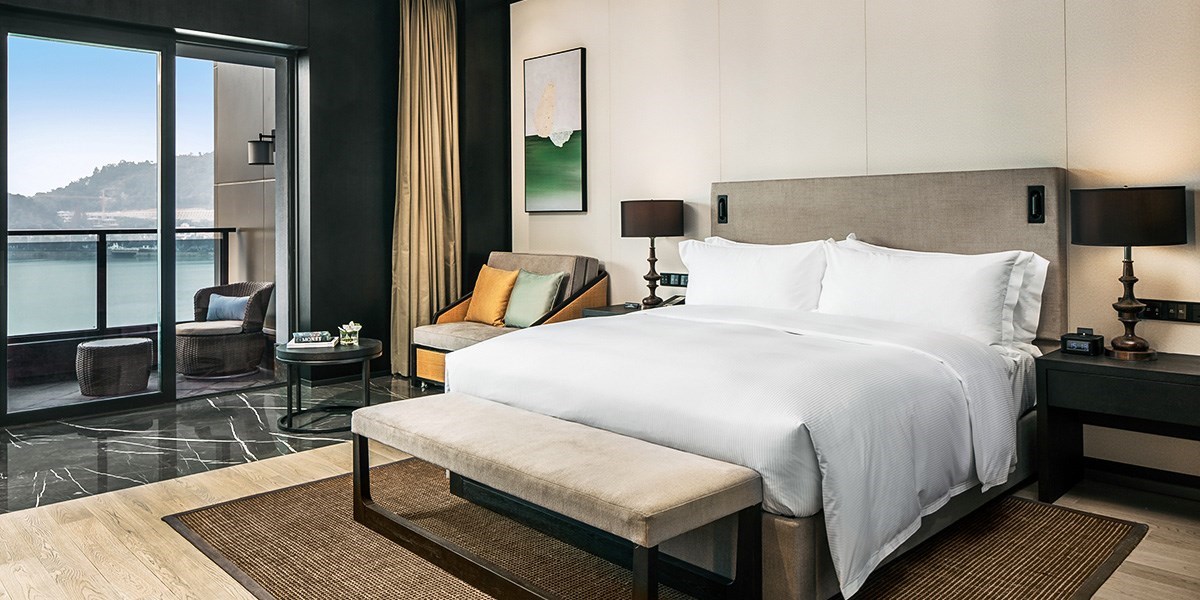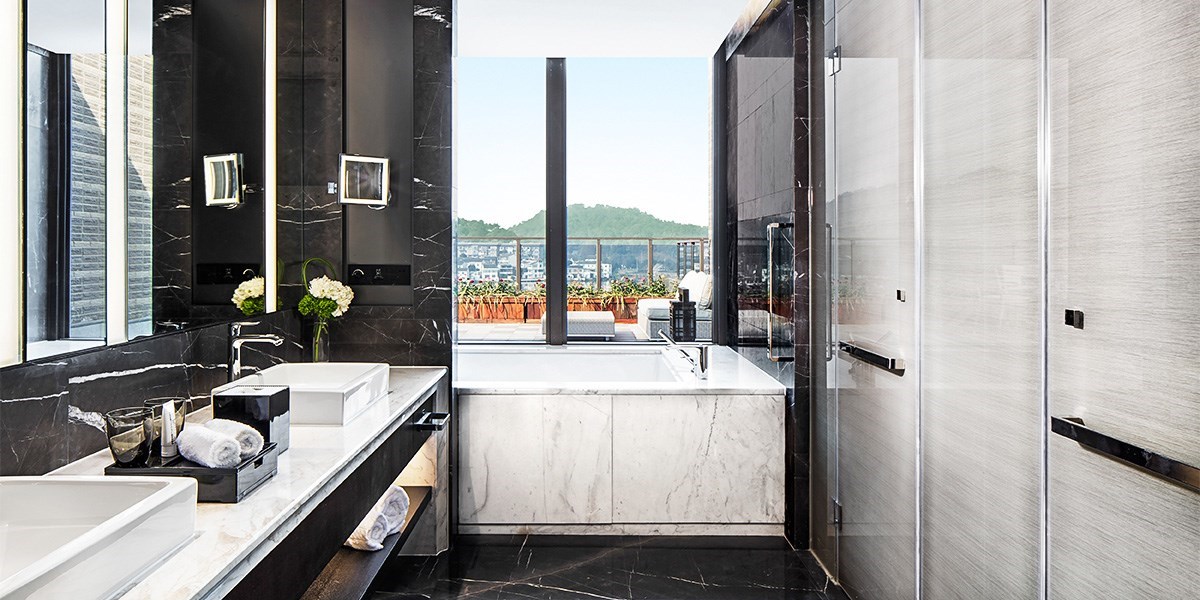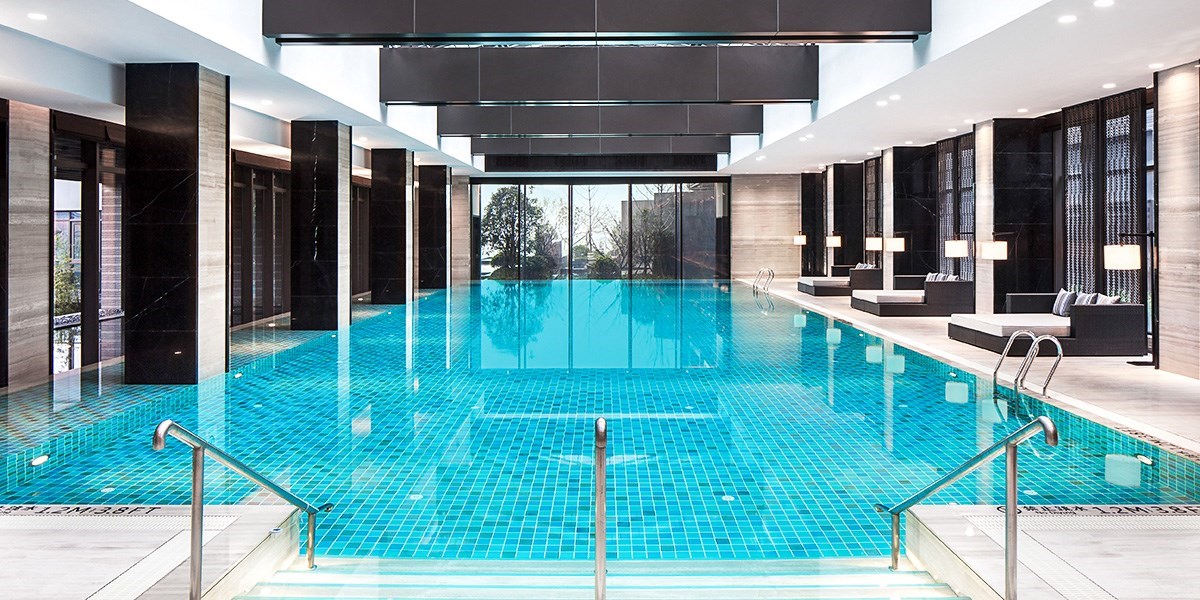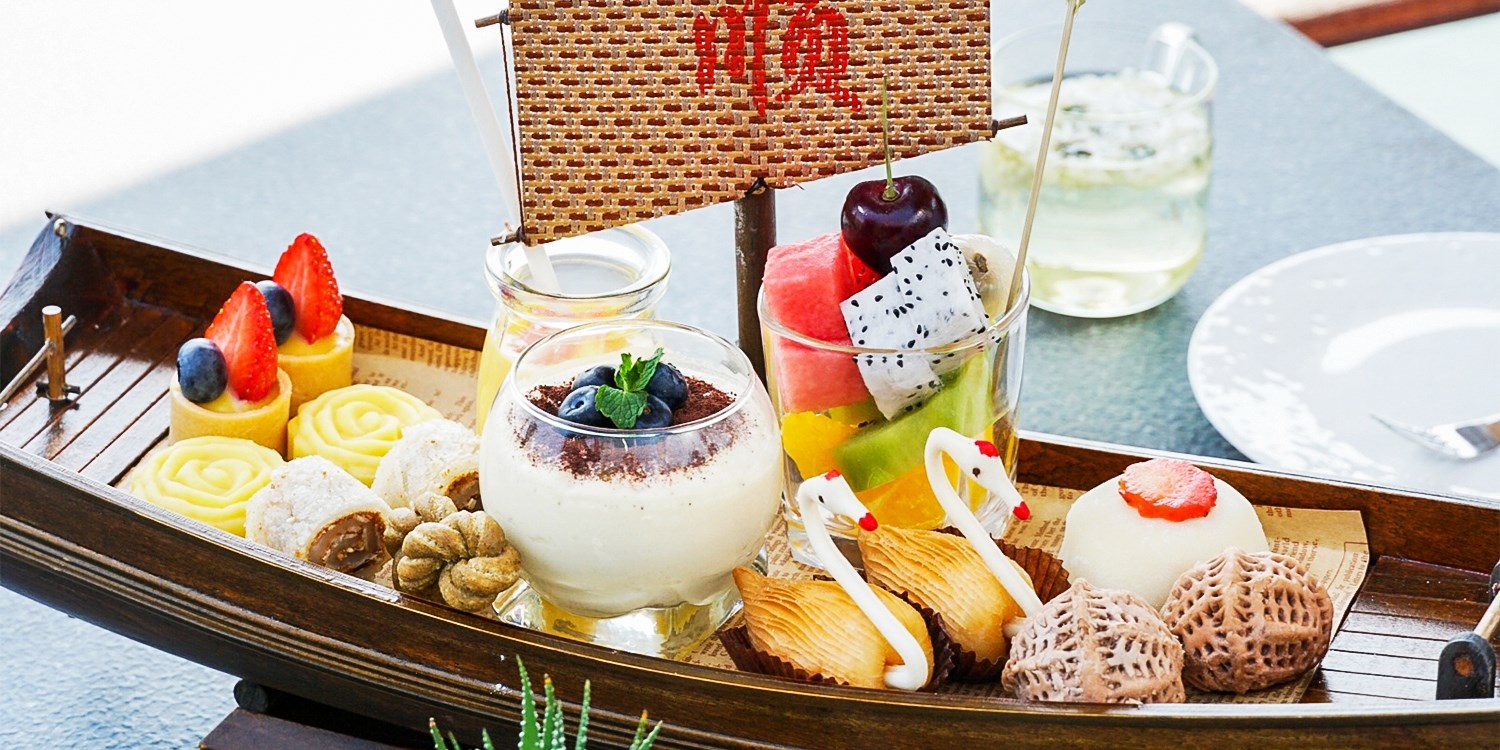 Notes:
Guests checking in on the following dates are required to pay a fare increase at the front desk: Check-in on the following dates is required to make up the difference at the front desk

Saturdays: RMB200 per room per night
Dragon Boat Festival (June 7~8): RMB450 per room per night
Summer vacation (July 1 ~ August 31): contact hotel for details
Enjoy the lake and mountain scenery of Ningbo with this travel package. The Hilton Ningbo Dongqian Lake Resort is located in the golden section of Dongqian Lake, on the northwestern side. The resort is just opposite Yinwan Yuhuo, one of Dongqian Lake's top ten scenic spots. Surrounded by hills and greenery, the hotel is located on a peninsula and features 270° views of the lake. Stroll along the promenade to enjoy stunning views of the lake.
Each room is elegant and stylish, boasting plenty of space and individual terraces, where you'll be able to enjoy breathtaking views of the surrounding lake and mountains. This package includes a stay in a 57m2 lake view room, and guests are entitled to a room upgrade. Members can also upgrade to an exclusive executive lakeview room to enjoy a true luxury experience (based on hotel availability). Make your booking early to secure this exclusive deal.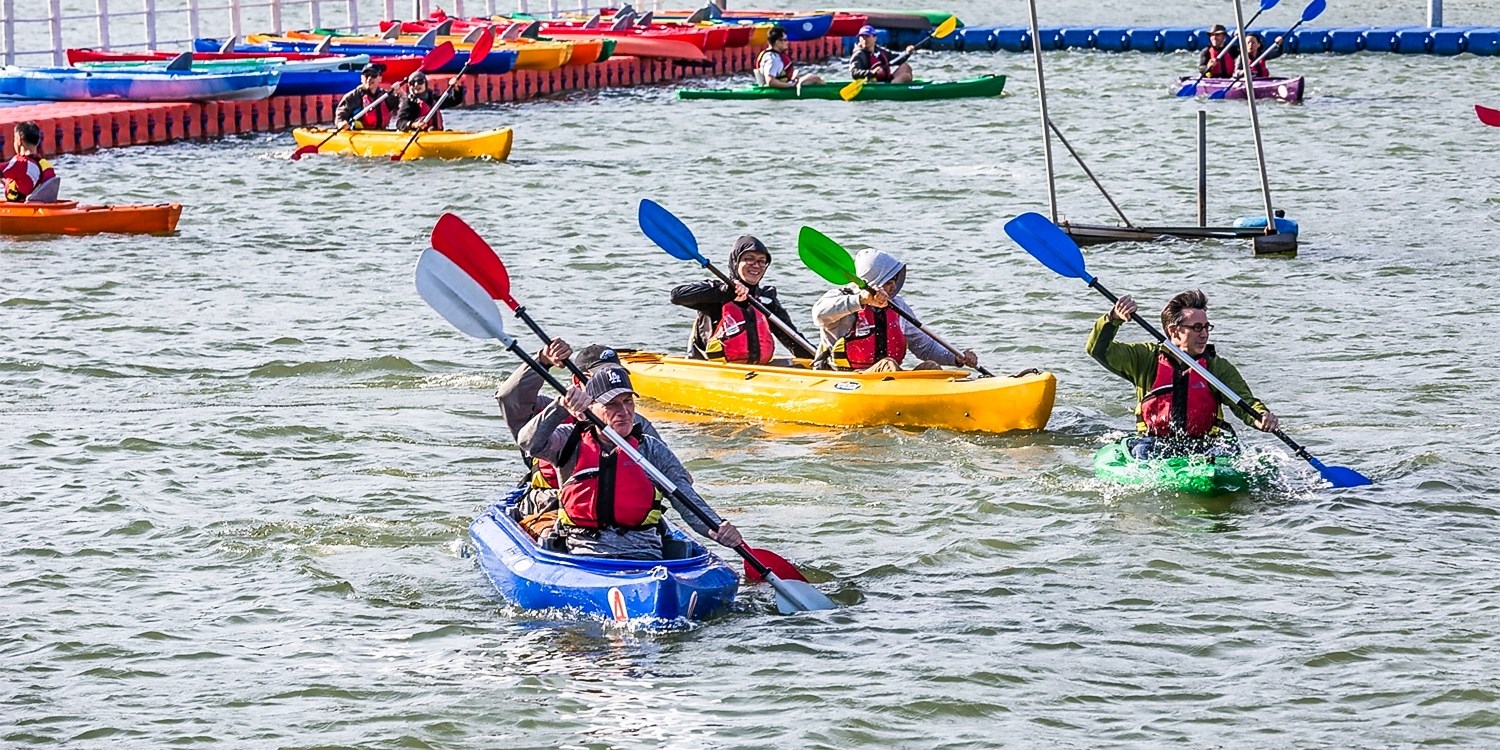 There are plenty of activities to do in Ningbo. In the springtime, you can experience the fun of tea picking at Fuquan Mountain along Dongqian Lake. A complimentary two-person tea picking tour is included with April bookings. For May to August bookings, guests can enjoy a complimentary boating adenture.
For foodies, there's plenty of delicious cuisine to try at the resort. And as an added bonus for guests checking in from April to June, you'll receive a limited-time dining voucher (worth RMB218) to be used at the hotel's terrace restaurant. Enjoy the lake view at Qianhu Pavilion while snacking on dim sum, fruits, drinks and more for a leisurely afternoon. For July and August check-ins, guests will receive a double afternoon tea (also valued at RMB218).
Finally, you'll be able to experience the hotel's artistic flair. Both modern and ancient paintings from China and around the globe can be found in every corner of the hotel. Walk outside, and you'll see replicas of famous Greek statues.
This offer is different from booking directly with the hotel, and the package only applies when you purchase the voucher through thMart.
[Validity Period]: April 15 to August 31, 2019
[Booking Method]: Please call 0574 - 2799 9999 at least 3 days in advance (and at least 5 days before holidays)
[Refund/Cancellation Policy]: Once the reservation has been confirmed, it cannot be cancelled. If you need to modify it, you must notify the hotel at least 3 days prior (or at least 5 days in advance for holidays), otherwise the coupon will be rejected.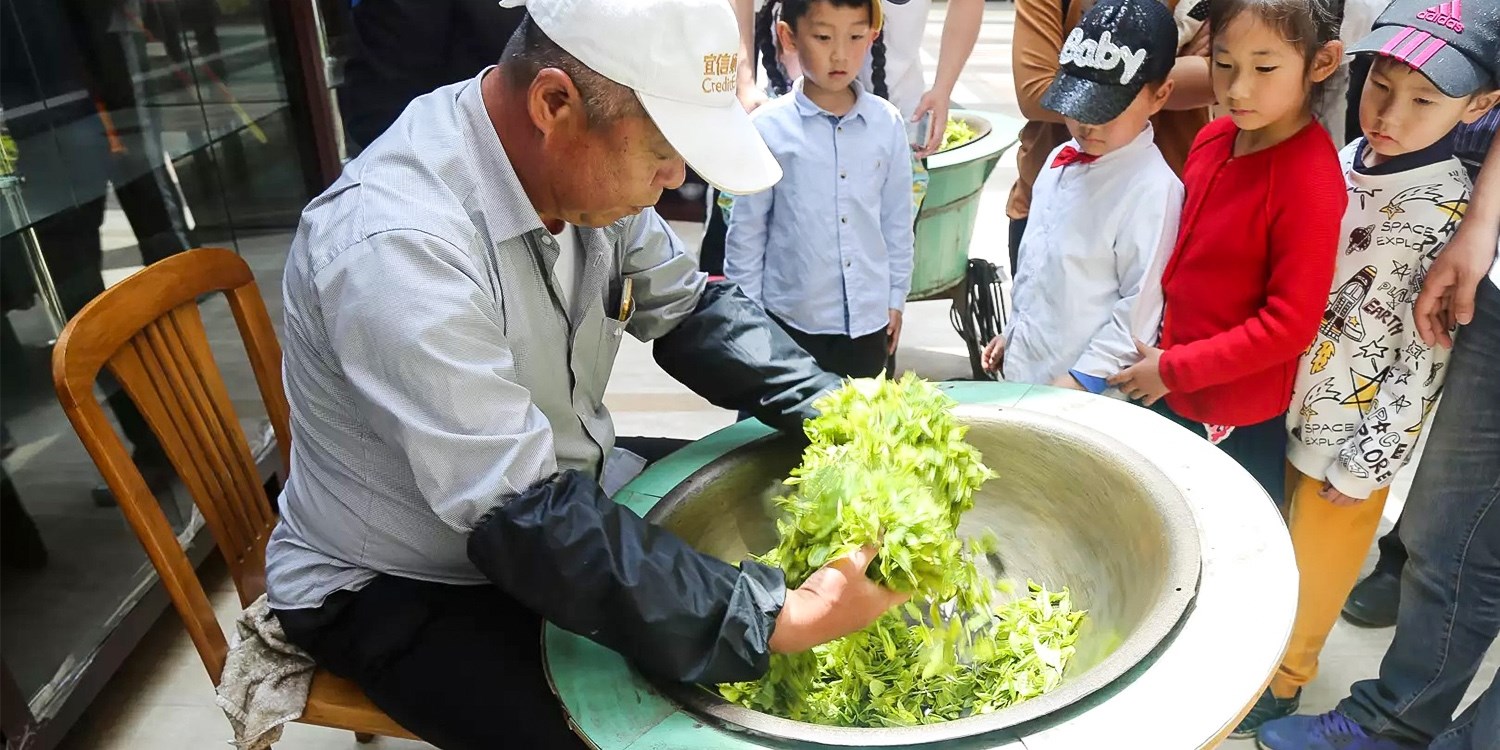 =================
Terrace Menu
The following is for reference only. Menu may be adjusted due to seasonality.
Chinese Dim Sum: Colorful glutinous rice balls, green mung bean cake, shredded coconut nectar, swan-shaped durian, etc
Snacks: Beef Satay or Mustard Peanuts
Fruits & Drinks : Seasonal Fruit Plate, Chinese Tea for 2
=================
All service charges are included in this package. You don't need to pay any extra fees.
Each coupon can only be used once and cannot be exchanged for cash or shared with other privileges.
Tickets are limited while stock lasts.
The offer does not apply to group and booked transactions.
Please do not click on the merchant link to make the exchange on your mobile phone. Clicking on the exchange by yourself marks the coupon as used, invalidating your purchase.
优惠详情
¥2,542 -- 湖景客房连住 2 晚
会员专享:升级至【特级行政湖景房】,享受行政楼层待遇(平日升级视房态而定;周五及周六每日限量 3 间升级;五一假期不享受升级;端午假日升级视房态而定,详情请致电酒店预订部)

每日双人自助早餐

船点 / 下午茶一次(按入住时间而定)

钱湖阁湖景露台船点一份(仅 4~6 月入住限定)
双人下午茶一份(仅 7~8 月入住限定)

采茶 / 皮划艇 双人门票(按入住时间而定)

福泉山采茶门票 2 张(含景点门票、车票以及采茶)+ 福泉山 ¥100 下午茶代金券 1 张(可在上水国际湖泊之家、下午秘途咖啡、福泉山龙潭茶室使用)(仅 4 月入住限定)
东钱湖皮划艇畅玩票 2 张(仅 5~8 月入住限定)

房间内欢迎水果

畅享酒店综合运动馆(游泳、健身、羽毛球、乒乓球等运动设施)

周五、周六、周日可参与酒店多种亲子活动

视房态延迟退房至 14:00

享受自助午餐优惠 ¥198 /位,自助晚餐 ¥238 /位(法定节假日期间通用)

>>> 备注:以下日期入住需于前台补差价

逢周六入住: ¥200 /间/夜;

五一假期(4 月 30 日 ~ 5 月 3 日)入住:加价详询酒店;

端午假期(6 月 7~8 日)入住: ¥450 /间/夜;

暑假(7 月 1 日 ~ 8 月 31 日):加价详询酒店。
推荐原因
酒店地处东钱湖西北隅这一黄金地段,与东钱湖十景之一的"殷湾渔火"隔湖相望,背倚青山,绿树环绕,坐落半岛,尽享 270° 绝美湖景,沿湖漫步道还将带您领略别样风景。
优雅时尚的客房拥有宽敞空间及观景露台,每间都可以领略湖光山色的醉人景致。入住 57㎡ 湖景客房,远近风景"一网打尽";并且,会员还可再享房型升级,至特级行政湖景房,享受行政楼层待遇(此项福利每日限量,需视当日房态而定,建议提早预约锁定升级哦~)。
春季茶香四溢,品茶之余,不妨亲身体验东钱湖畔福泉山上采茶的乐趣~ 套餐中 4 月限定的双人采茶之旅,包含景区门票、车票及采茶体验,且额外赠送福泉山下午茶代金券一张。5~8 月天气渐热,正是泛"舟"湖上的好时候~ 体验城中较少接触到的皮划艇畅玩。
4~6 月,春光正好,在钱湖阁一边赏湖景,一边品尝 限定款露台船点(价值 ¥218),丰富的中式点心以及小吃、水果、饮品等,将伴您度过悠闲的下午时光~ 7~8 月,将替换成双人下午茶,价值同样为 ¥218~
细心留意,你会在酒店的各个角落发现众多古今中外的艺术画作,俨然一座大型博物馆。而漫步室外,你还会看到许多熟悉的古希腊雕像,如断臂维纳斯、掷铁饼者等。
此优惠与直接向酒店预订方式有所不同,您将通过 Thmart 交易程序购买兑换券。

【适用日期】 2019 年 4 月 15 日至 8 月 31 日
【预订方式】请提前至少 3 天(节假日入住至少提前 5 天),致电 0574 - 2799 9999
【退改政策】预订一经确认后不可取消,如需修改,需须前至少 3 天(节假日订单提前至少 5 天)通知酒店,否则兑换券当做废论。
=================
露台船点菜单(以下仅供参考,酒店或因时令而做调整,以实际出品为准)
=================

套餐已包含服务费,您无需额外支付,其余消费除外。每张兑换券只能使用一次,兑换券不能兑换成现金、也不能与其它优惠同享。兑换券数量有限,售完即止。

优惠不适用于团体及已预订的交易。请勿在手机客户端自行点击商户兑换,自行点击兑换则视为该兑换券已使用,因此视同作废。