Travel Package: RMB1,698 for a 2-Night Hotel Stay in Nanjing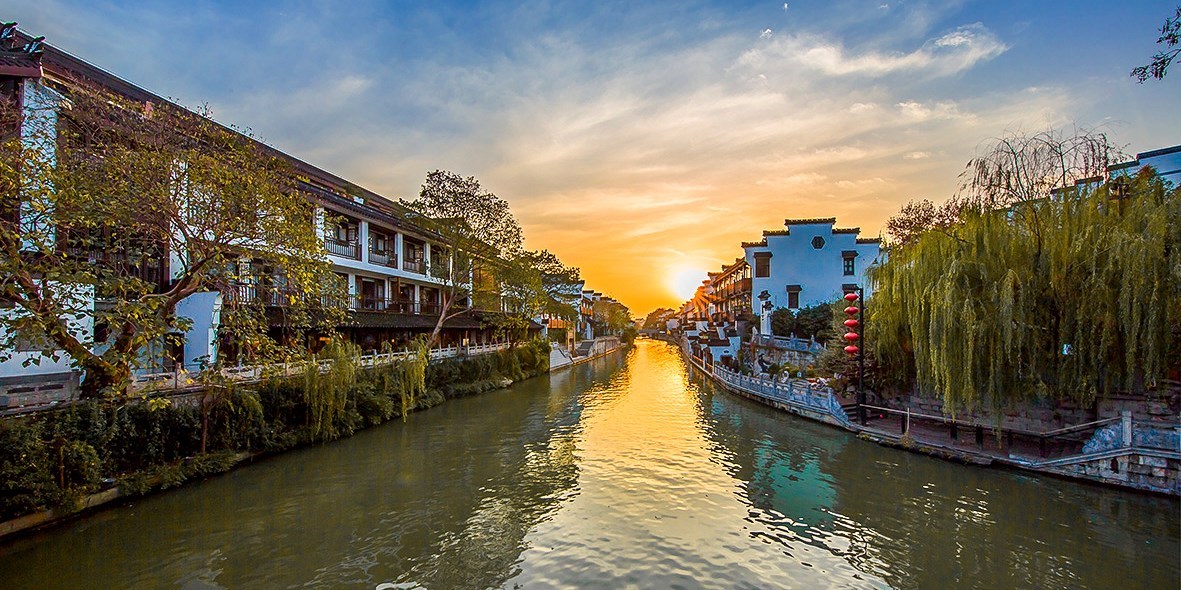 For China history lovers, Nanjing is simply one of those places you just have to visit. The city historically known as 'Nanking' served as the capital for six dyansties and has been inhabited for at least 5,000 years. Several key historical attractions can be found throughout the city, including important sites and relics from the Ming Dynasty.
Situated along the Yangtze River, Nanjing is home to some of China's most famous tourist spots. With the Confucius Temple and other ancient buildings at the heart of the city, as well as the Ming City Wall and Qinhuai River nearby, Nanjing is truly a destination of cultural significance.
Discover Nanjing's history with this awesome travel package! For just RMB849 a night, you'll get to stay in one of four boutique hotels in the city, each themed according to a particular era in Nanjing's history.
Offer details:
RMB1,698 for two nights (no extra charges on weekends)
Stay at one of SSAW Boutique Hotel Nanjing's four locations: Jinling Painting & Calligraphy Garden, Nanjing Dahua Theatre, Qifeng Shiguang or Qinhuai Book House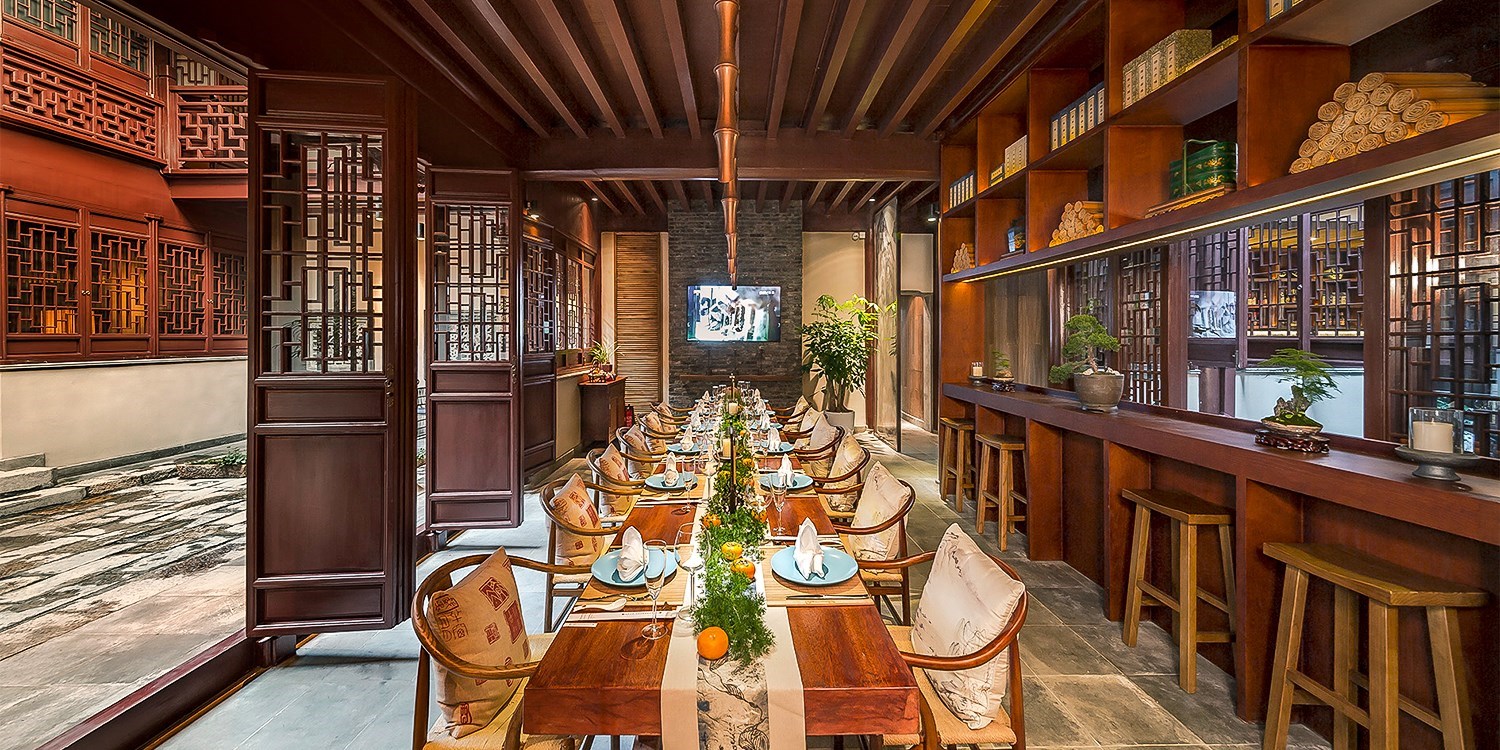 Package includes:
Double breakfast
Welcome refreshments (including special tea, seasonal fruits and free Mini Bar)
Custom booking service for top-recommended Nanjing attractions (contact hotel for details)
Free use of afternoon tea facilities with room key (except at the Qinhuai Book House location)
Free use of book borrowing at Qinhuai Book House location with room key (up to 10,000 books available!)
Free calligraphy activities at Qifeng Shiguang
Free daily movie viewing at the Dahua Theater cinema (advance booking required)
Free baggage delivery between hotel locations
Free parking during your stay
Complimentary L'Occitane toiletries set
Free breakfast for children under 1.2 meters, half price for children between 1.2 meters and 1.5 meters and full price for children above 1.5 meters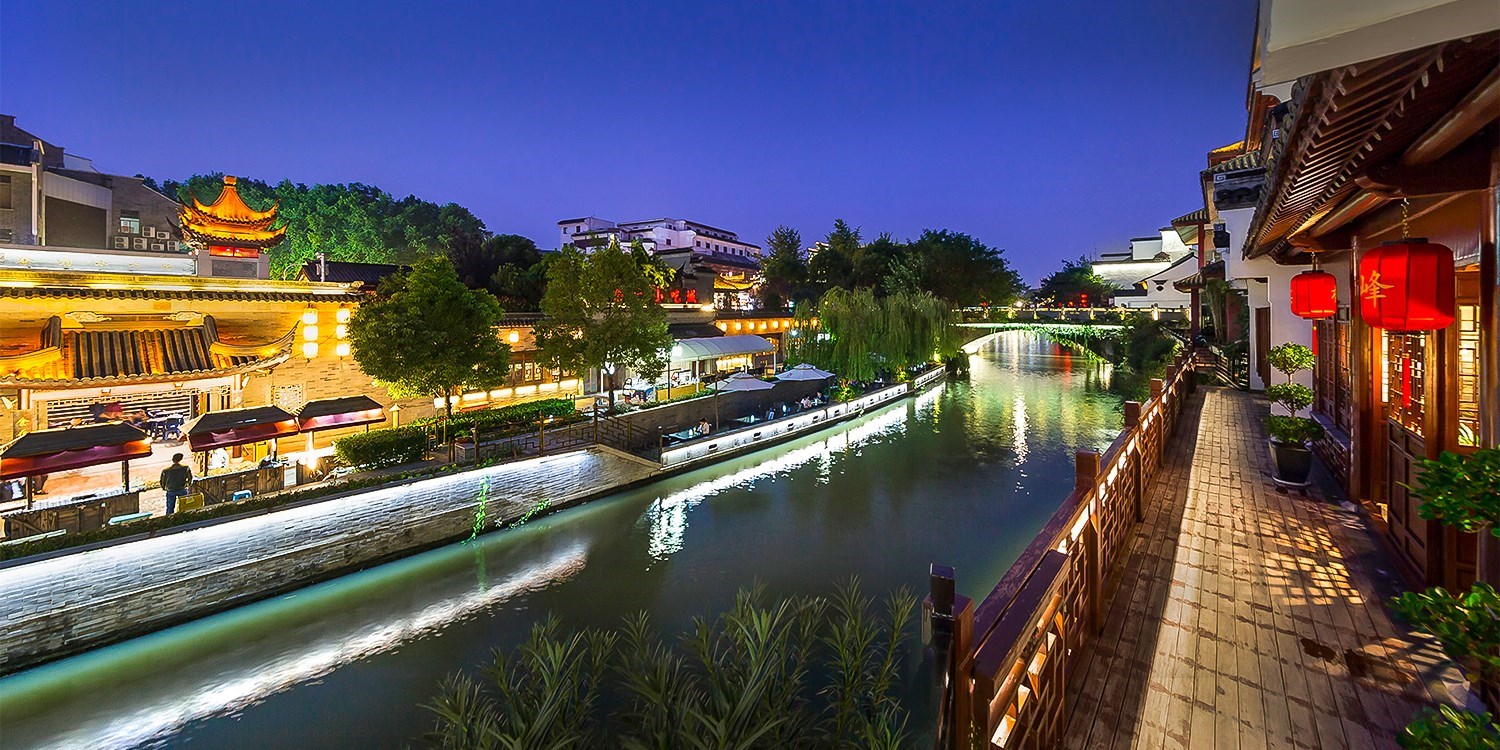 If you need an extra bed, it's just RMB130 per night (including one breakfast).
*Note that these package deals exclude transportation (i.e. flights, trains, long distance bus, etc). Customers must arrange this independently. Please confirm reservations with the hotels once you purchase a travel package. Bookings are subject to hotel availability.
For Dragon Boat Festival (June 7~8) check-ins, you'll need to pay extra fees at the front desk. Please contact the hotel for details.
You can purchase a RMB1,698 two-night voucher (equivalent to RMB849 per night), which is super flexible and can be used according to your travel needs. If four people are traveling together, you can use the voucher to book two rooms at any of the four selected hotels for one night. Or you can book one room and stay there for two nights in a row. If you'd like to experience different hotels, you can also use the voucher to stay in one hotel one night and another one the next night. Free baggage delivery between hotels is included in the package.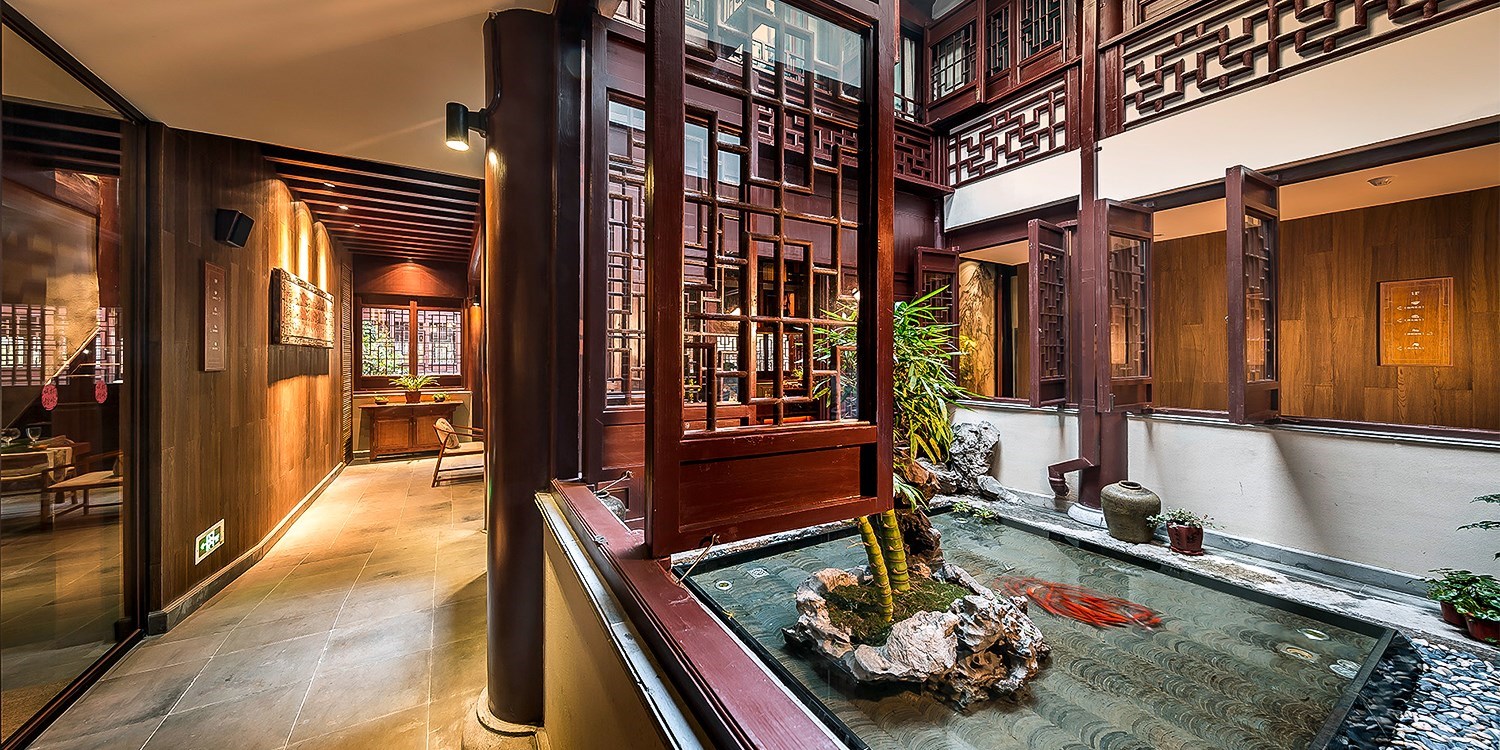 If you're on a tight schedule, you can book two nights and spread them across different weeks. However, in order to guarantee your reservation, you must confirm your stay dates with the hotel when you make your booking.
Here's a brief overview of each hotel…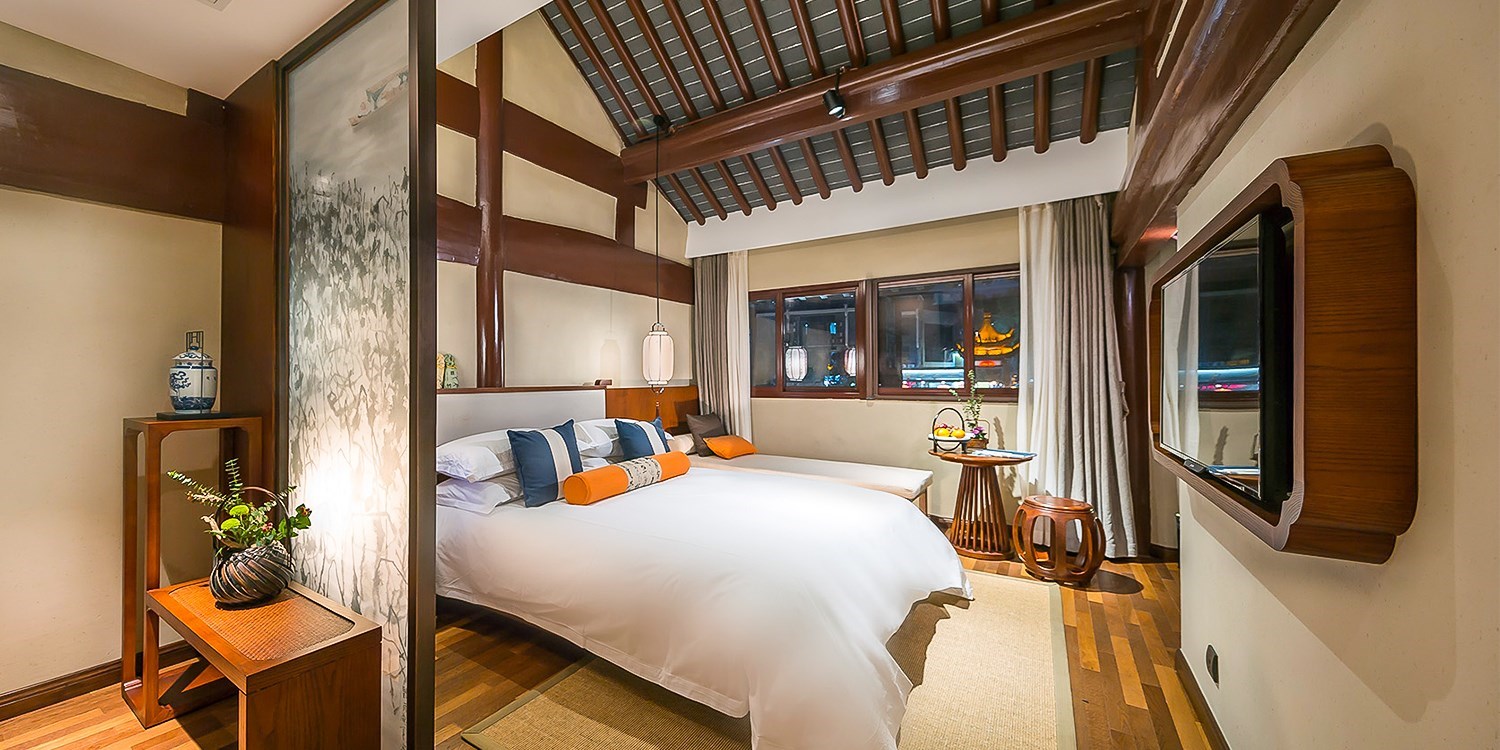 Jinling Painting & Calligraphy Garden
Built along the Qinhuai River, this hotel is themed after the romance tales of Eastern Jin Dynasty calligrapher Wang Xianzhi. In the hotel is a total of 24 creatively-designed guest rooms. You can enjoy the beautiful scenery of the Qinhuai River from the hotel terrace. It's located around 200 meters away from Exit 2 of Confucian Temple Station on Metro Line 3.
Nanjing Dahua Theatre
Discover mid-20th century Chinese film culture at this themed hotel, located on the former site of the Capital Grand Theater, one of the four major cinemas in Nanjing in the 1930s. Each room features film posters and other art from the era, and the hotel is also equipped with a 1930s-themed rooftop garden restaurant. This hotel is located just 80 meters away from Exit 2 of Confucian Temple Station on Metro Line 3.
Qifeng Shiguan
Experience imperial era culture at this riverside themed hotel, designed in a refurbished 200-year-old complex first built to accommodate imperial test-takers at the Jiangnan Examination Hall. The hotel is just a 10 minutes' walk from the Confucian Temple Station of Metro Line 3. From there, you'll pass by major tourist attractions, including Confucius Temple Pedestrian Street, Jiangnan Examination Hall, the Qinhuai Riverfront and other scenic spots en route to checking in.
Qinhuai Book House
The design and aesthetic of this unique riverside hotel is inspired by modern book culture. On one floor, you'll even find an entire collection of books covering everything from Nanjing history to present-day coffee culture. There's also a shared office space, photo exhibit hall, music/audiovisual room and more. This hotel is also located near the Jiangnan Examination Hall.
This offer is different from booking directly with the hotel, and the package only applies when you purchase the voucher through thMart.
[Validity Period]: April 1, 2019 - August 31, 2019
[Refund/Cancellation Policy]: Reservation cannot be cancelled once confirmed. Please notify the hotel at least two days in advance if you need to change your check-in date, otherwise the voucher will be invalid.
A valid credit card is required to guarantee the reservation.
All service charges are included in this package. You don't need to pay any extra fees.
Each coupon can only be used once and cannot be exchanged for cash or shared with other privileges.
Tickets are limited while stock lasts.
The offer does not apply to group and booked transactions.
Please read our refund policy carefully before purchasing.
When you apply for a refund, we will refund your unused/unreserved coupons in accordance with the refund policy.
Please do not click on the merchant link to make the exchange on your mobile phone. Clicking on the exchange by yourself marks the coupon as used, invalidating your purchase.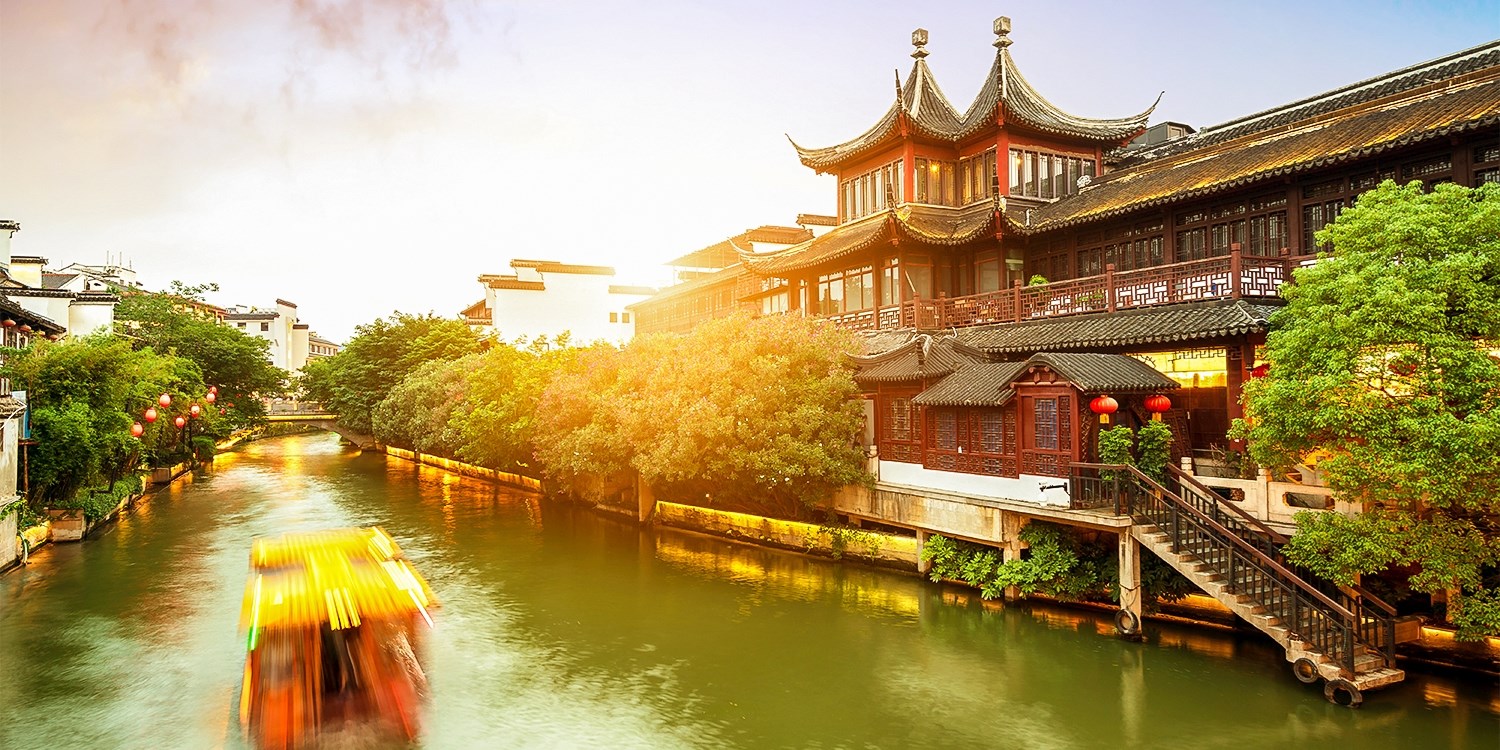 优惠详情
¥1,698 -- 2 间夜【周末不加价】

南京夜泊秦淮君亭酒店部落旗下 4 店任选

金陵书画院: 秦淮河景四季大床房
大戏院: 民国风情概念房
棋峰试馆:一举成名
秦淮书舍:河景大床房

套餐包含以下礼遇:

金陵特色风味双份早餐
欢迎礼遇:特色欢迎茶+欢迎时令水果 + Mini Bar 免费
私人专享:南京夜泊秦淮君亭酒店部落私人订制南京旅游推荐攻略
凭房卡享三店风味不同下午茶歇(秦淮书舍店除外)
凭房卡享秦淮书舍万册图书免费借阅体验
棋峰试馆书法体验
民国电影大戏院每日有声电影院观影(需提前与前台预约)
免费提供各店之间的行李运送服务
住店期间免费停车服务
欧舒丹旅行装一套(金陵书画院为房内备品,其余三店均为赠送)

>>> 备注:

儿童早餐:1.2 米以下免费,1.2~1.5 米半价,1.5 米以上全价;
如需房内加床,可享优惠价 ¥130 /夜含单早;
劳动节(5 月 1~3 日)、端午节(6 月 7~8 日)入住,需于前台补差价,具体请致电酒店详询。
推荐原因
购买【 ¥1,698 / 2间夜】兑换券,相当于 ¥849 / 晚,使用起来十分灵活:

如 4 人同行,可选择 4 店中任意一家,入住 2 间 1 晚。
如一家出游,可选择 4 店中任意一家,连住 2 晚;或选择 2 家店各住 1 晚;各店之间将提供免费的行李运送服务。
如果行程紧凑,还可以选择不同日期分 2 次来体验,不过为保证您预约到理想酒店及日期,需于首次预约时一同确认两次的酒店及时间。

=== 金陵书画院 ===

【书画文化主题】临河
依秦淮河畔而建,与古桃叶渡口隔河相望,围绕东晋书法家王献之与侍妾桃叶的爱情故事打造,共有 24 间文化创意主题客房,从房间的露台上就可以欣赏秦淮河秀美的两岸景观。
【交通】:距离地铁 3 号线夫子庙站 2 号口约 200 米。

=== 大戏院 ===

【民国电影文化主题】
毗邻夫子庙景区"古秦淮"东牌坊入口处和民国时期南京四大电影院之一"首都大戏院"旧址,通过电影海报、艺术品、色彩等来展现民国时期的影像、风情和故事;酒店设有一座民国风情的屋顶花园餐厅"戏宴",24 小时提供南京当地美食。
【交通】:距离地铁 3 号线夫子庙站 2 号口 80 米。

=== 棋峰试馆 ===

【科举文化主题】临河
有着 200 多年历史的棋峰试馆,是清嘉庆年间,安徽泾县黄田村人朱棋峰筹资所建,专供其族人来江南贡院参加科举考试投宿所用。这座三进院落,西临秦淮河,东临街迎市,是目前南京一处保存下来的"品"字形江南河房建筑,也是目前已发现的南京一处保存完好的"科举试馆"建筑。
【交通】:距离地铁 3 号线夫子庙站步行 10 分钟,途经夫子庙步行街、江南贡院、秦淮河等景点。

=== 秦淮书舍 ===

【现代图书文化主题】临河
从酒店的一层到地下一层采用了阶梯式大踏步的流线设计,整个空间呈现的是一座现代图书美学空间,书舍内收藏了近万册介绍南京历史以及近现代图书,将阅读、美食咖啡文化、图书文创、共享办公、摄影展览、音乐视听空间等融为一体。
【交通】:紧邻棋峰试馆
此优惠与直接向酒店预订方式有所不同,您将通过 thMart 交易程序购买兑换券。

【适用日期】2019 年 4 月 1 日至 8 月 31 日
【退改政策】预订一经确认,将不可取消;如需修改入住门店及日期,须提前至少 2 天通知酒店,否则兑换券当做废论。

预订时需要提供有效信用卡信息作为预订担保。

套餐已包含服务费,您无需额外支付,其余消费除外。每张兑换券只能使用一次,兑换券不能兑换成现金、也不能与其它优惠同享。兑换券数量有限,售完即止。

优惠不适用于团体及已预订的交易。请您在购买前仔细阅读我们销售条款中的退款政策。对于您未消费/未预约的兑换券,在您申请退款时,我们将按照退款政策为您办理退款。请勿在手机客户端自行点击商户兑换,自行点击兑换则视为该兑换券已使用,因此视同作废。