Xiamen Travel Package: RMB2,088 for 2 Nights (60% off!)
Visit China's famous coastal city of Xiamen with this fantastic travel package. For two nights you'll stay in a sea view room at the InterContinental Xiamen, with a free upgrade to a suite available on a first come, first serve basis. This package also includes a special buffet breakfast and dinner, plus spa vouchers. All that for the bargain price of just RMB2,088!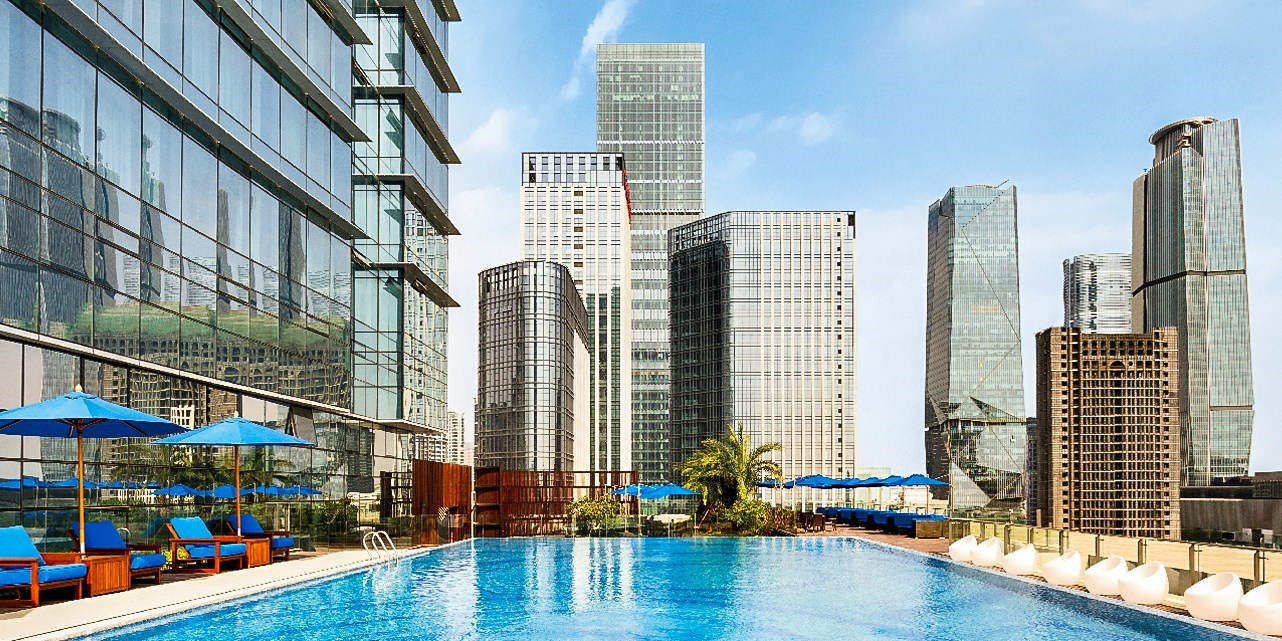 Xiamen is suitable for holiday travel all year round, and is the perfect seaside destination for family outings or a romantic getaway with that special someone.
19 Consulate Road, Siming District
Chenzhou Intercontinental Hotel, Xiamen
Xiamen 361001
0592 - 330 9999
Package includes:
InterContinental sea view room for two nights
Free upgrade to InterContinental deluxe suite for two lucky bookings per day (subject to availability)
Daily breakfast buffet (free for children under 1.2 meters)
Two Hong Kong-style dim sum evening self-serve teas (free for children under 1.2 meters)
Free extra bed (subject to availability)
Free rental of children's beah toys (located in the hotel concierge)
RMB100 spa voucher (terms apply; valid until January 11, 2020)
Complimentary welcome fruits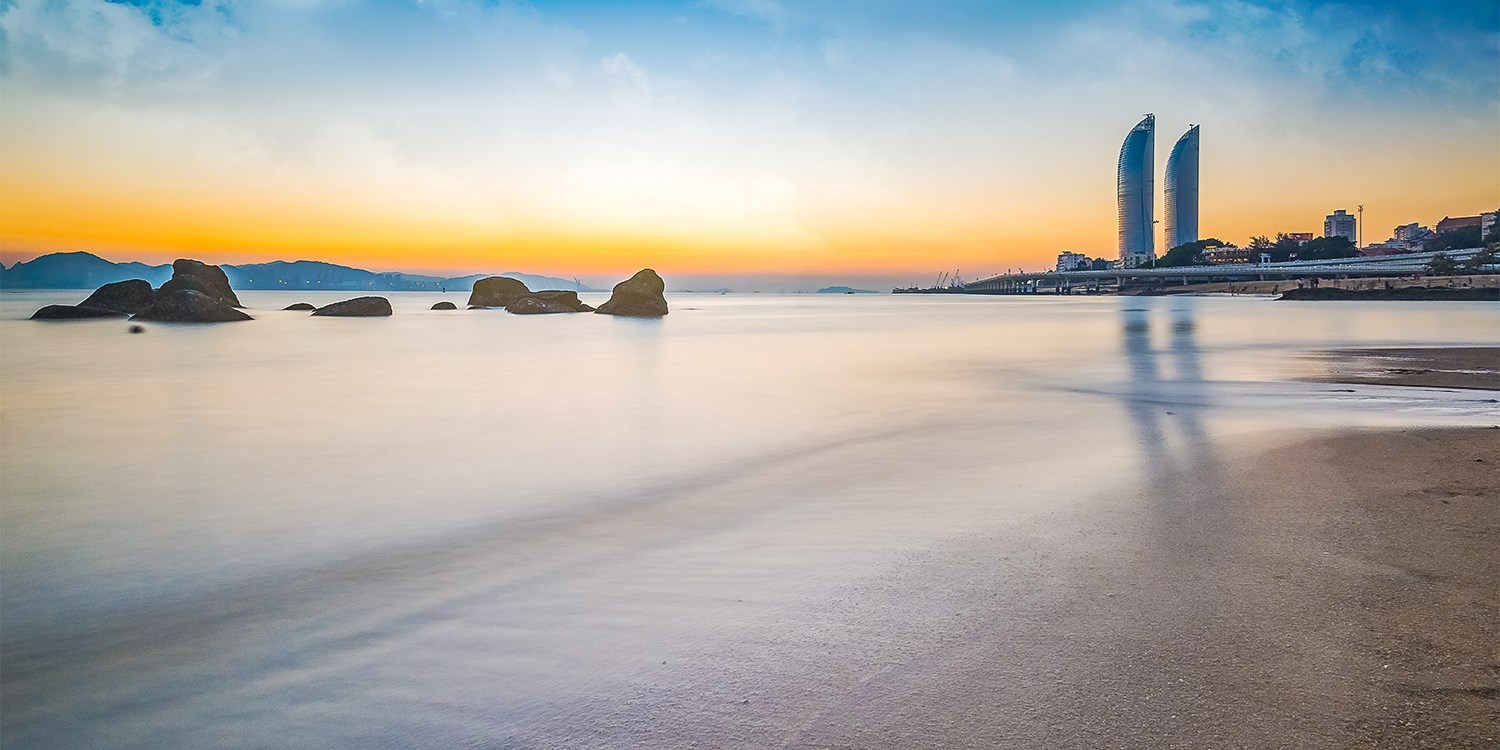 *Note that package deals exclude transportation (i.e. flights, trains, long distance bus, etc). Customers must arrange this independently. Please confirm reservations with the hotels once you purchase a travel package. Bookings are subject to hotel availability.
Please note that you will need to pay extra fees for bookings made during major holidays and exhibitions.
The InterContinental Xiamen is located on the city's east coast. Featuring plenty of guest rooms, restaurants and other amenities, the hotel also offers magnificent shoreline views.
This travel package gets you a sea view room, allowing you to view the area's gorgeous nautical scenery. Book in advance to enjoy a superior suite.
Head over to the nearby beaches, which are warm and sandy all year long. For the little ones, you can also rent beach toys from the front desk.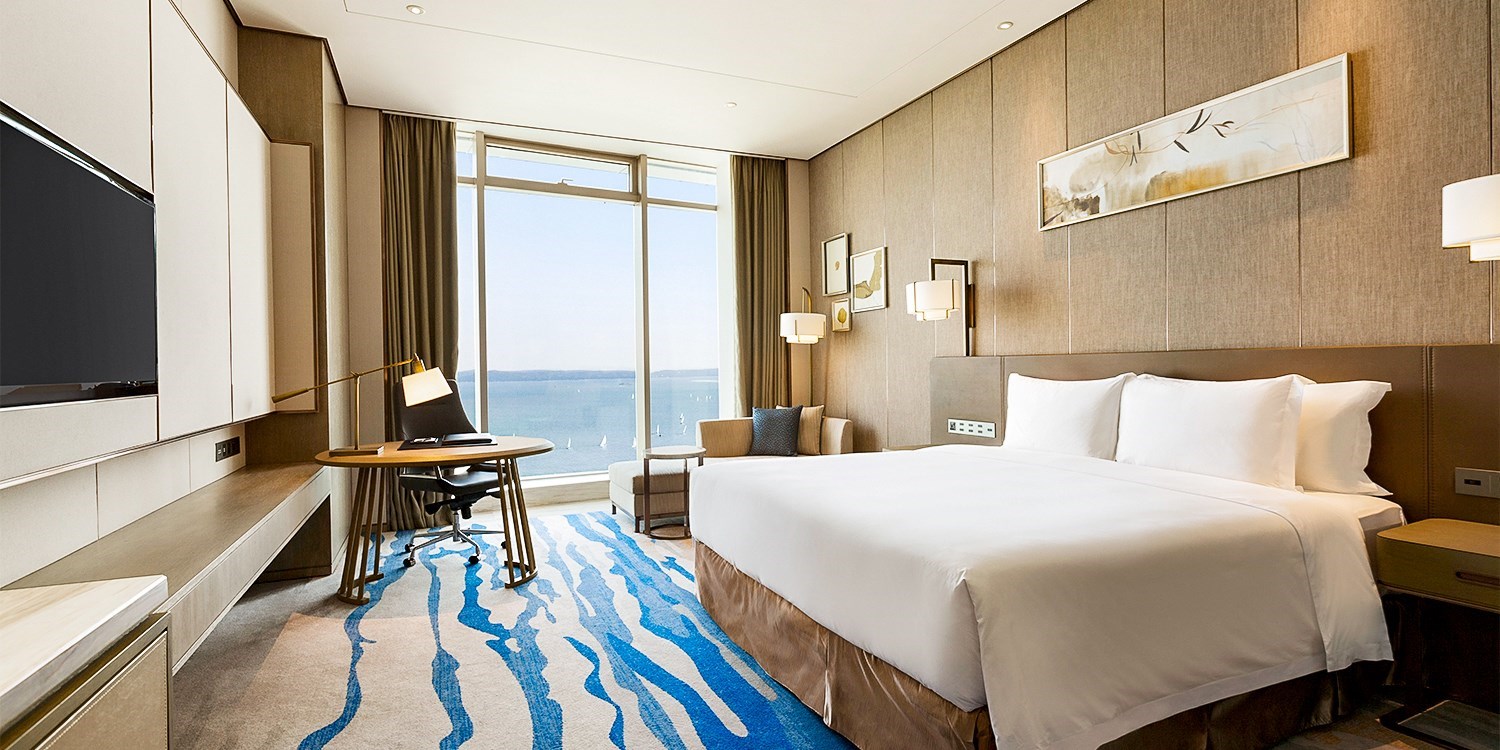 The first night after arriving in Xiamen, you'll be treated to a special evening buffet in the hotel. Afterwards, head out to explore the city, which has become a famous destination for foodies.
Head back to the hotel in the evening to enjoy a drink at the Yunting Bar on the sixth floor. Or take a dip in the infinity pool while enjoying the spectacular nighttime views of the city's skyline and surrounding sea.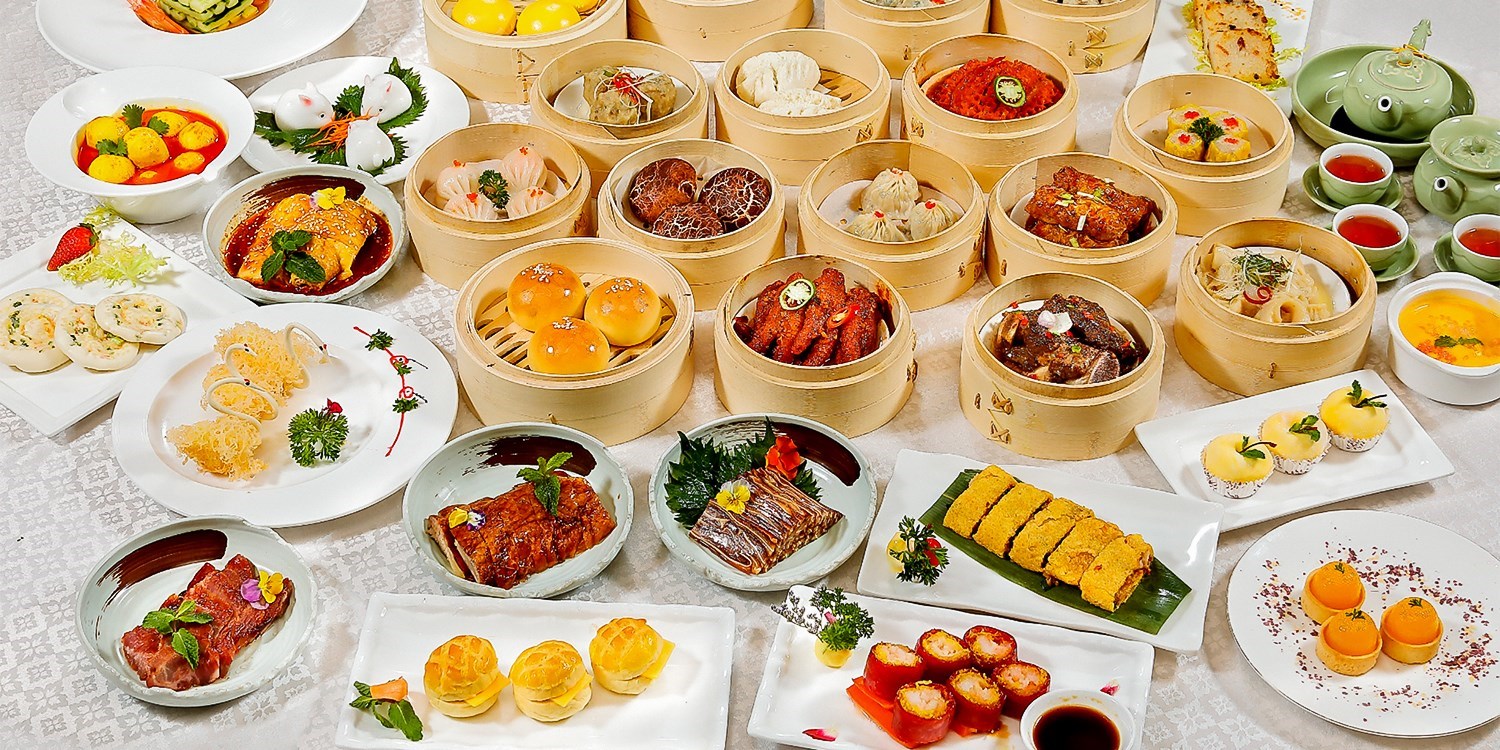 Designed by an award-winning Hong Kong firm, the InterContinental Xiamen has a magnificent appearance resembling a luxurious lighthouse.
In addition to the beach, the hotel is also located close to popular natural attractions, including the wetland park, fishing village, Huli Mountain fort, Xiamen Botanical Garden and more, making it the ideal place to stay during your trip to Xiamen.
This offer is different from booking directly with the hotel, and the package only applies when you purchase the voucher through thMart.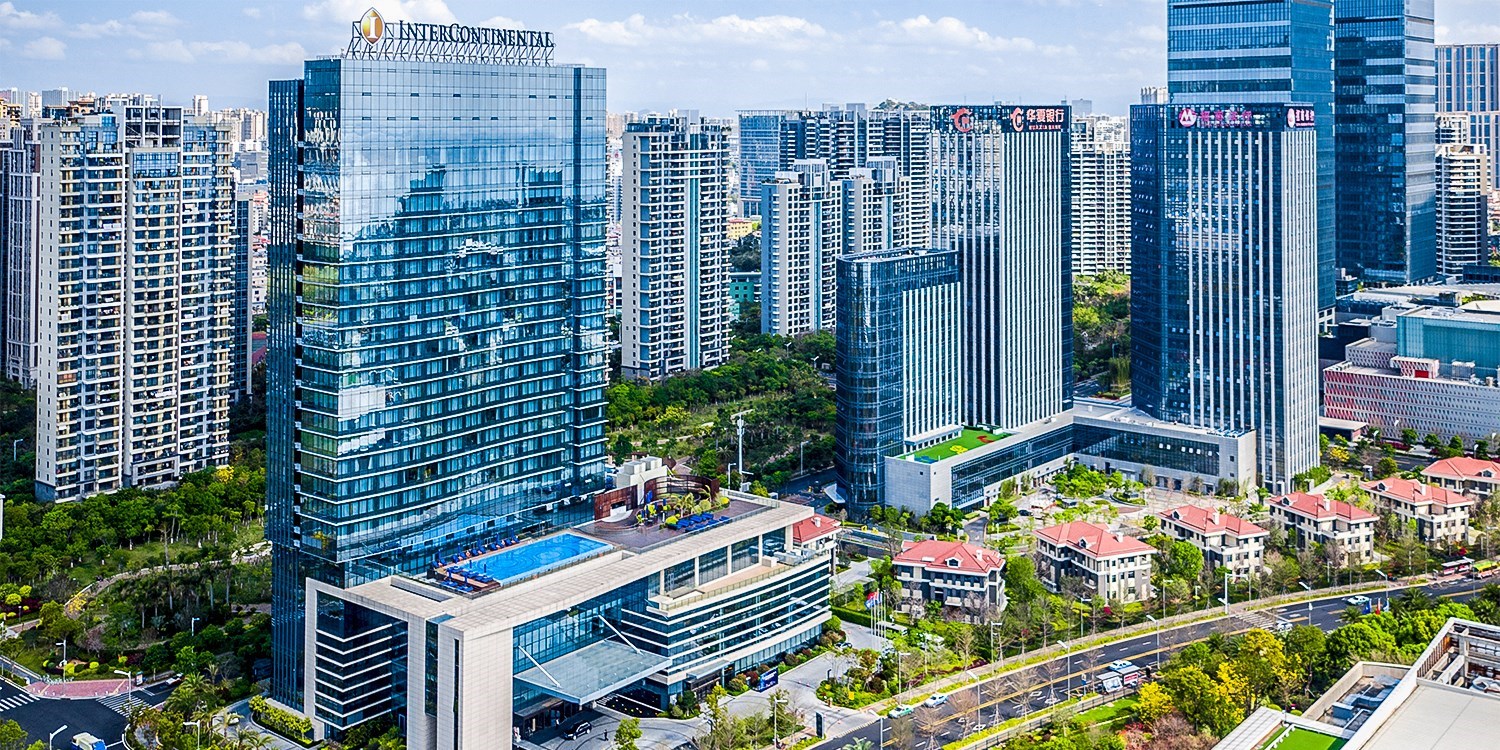 [Validity Period]: January 30, 2019 - May 31, 2019
[Booking Method]: Please confirm your reservation at least three days in advance by calling 0592-330-9999
[Refund/Cancellation policy] Once you call the hotel to make a reservation and confirm the check-in date, the reservation will be confirmed. The date cannot be changed, and the reservation cannot be cancelled. Please confirm your travel plans before calling the hotel to finalize your booking.
A valid credit card information is required to guarantee the reservation.
All service charges are included in this package. You don't need to pay any extra fees.
Each coupon can only be used once and cannot be exchanged for cash or shared with other privileges.
Tickets are limited while stock lasts.
The offer does not apply to group and booked transactions.
Please read our refund policy carefully before purchasing.
When you apply for a refund, we will refund your unused/unreserved coupons in accordance with the refund policy.
Please do not click on the merchant link to make the exchange on your mobile phone. Clicking on the exchange by yourself marks the coupon as used, invalidating your purchase.
¥2,088/2晚 – 限量6折!厦门洲际海景房可升套房 享特色自助早晚餐+SPA券等
厦门宸洲洲际酒店
思明区 领事馆路19号
厦门 361001
0592 - 330 9999
产品亮点
超值价格
厦门一年四季都十分适合度假旅游,闺蜜拍拍照,情侣浪漫游,亲子家庭也能舒舒服服地"遛娃"~

住宿上,当然要住在海边,本期特为您推荐位于黄金海岸线的厦门宸洲洲际酒店,交通便利又毗邻宁静迷人的东海岸,体验不一样的鹭岛风情。
优惠详情
推荐原因
坐拥无敌海景

酒店位于厦门东岸,不少客房、餐厅等处都可观赏到壮阔海景。本次优惠提供入住海景房,推窗即见蔚蓝景色。提前预订,还可尊享入住面积更大的高级套房!

海滩亲子玩乐

既然靠近海岸线,怎可不到海滩游乐一番?四季如春的厦门,水暖沙白,带孩子租一套挖沙工具,到纯净海岸挖沙玩耍,享受一家人独处的欢乐时光。

特色晚市自助

提起厦门的特色美食,古早味、各路海鲜一定不能错过~ 而刚到厦门的第一晚,可以选择在酒店悠闲地享用晚餐,第二天活力满满地开启"吃货"之旅~ 套餐内提供的一次港式晚茶自助,点心丰富多样,缓解旅途劳累很是适合。

云庭无边泳池

入夜后,可以到位于酒店六楼的云庭吧,或小酌一杯,或在无边泳池里畅游,欣赏鹭岛的霓虹夜景及车水马龙,更可眺望波澜壮阔的悠远海景。

恢弘大气设计

酒店由屡获殊荣的香港郑中设计事务所操刀,外观恢弘大气,仿若矗立在海边的豪华精致灯塔,是浓缩着山与海的精华,更是旅人疲惫后的温馨港湾。

周边玩乐丰富

除了海滩,酒店周边五缘湾湿地公园、曾厝垵文创休闲渔村、胡里山炮台、观音山梦幻水世界、南普陀、厦门园林植物园等都是您休闲的好去处。
此优惠与直接向酒店预订方式有所不同,您将通过 thMart旅游族 交易程序购买兑换券。

【适用日期】2019 年 1 月 30 日至 5 月 31 日
【预订方式】请至少提前 3 天,致电 0592 - 330 9999 进行预约
【退改政策】当您致电酒店进行预约并确认了入住日期后,即为预订确认,将不可更改日期或取消预订,请确认好行程后再致电酒店。

预订时需要提供有效信用卡信息作为预订担保。

套餐已包含服务费,您无需额外支付,其余消费除外。每张兑换券只能使用一次,兑换券不能兑换成现金、也不能与其它优惠同享。兑换券数量有限,售完即止。

优惠不适用于团体及已预订的交易。请您在购买前仔细阅读我们销售条款中的退款政策。对于您未消费/未预约的兑换券,在您申请退款时,我们将按照退款政策为您办理退款。请勿在手机客户端自行点击商户兑换,自行点击兑换则视为该兑换券已使用,因此视同作废。