Sanya Luxury Villa Package: RMB2,188 for 2 Nights (Bargain Price!)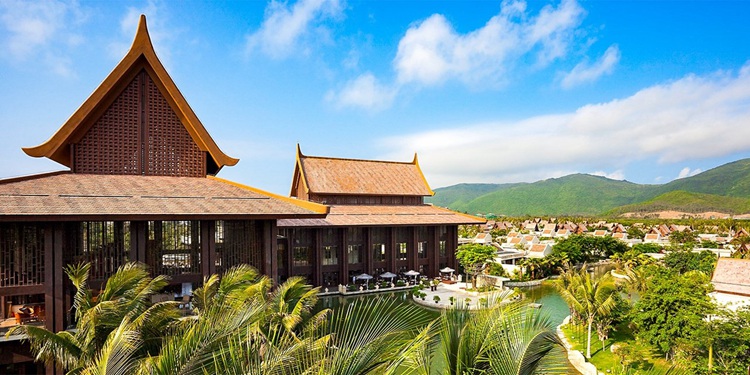 Package includes a 270m2 pool villa at the luxurious Pullman Villa Resort Sanya Yalong Bay, breakfast buffets, dinner, free-flow drinks and an extra bed.
If you're in need of an intimate, worry-free and luxurious holiday at an affordable price, this fantastic three-day,two-night travel package can help make those dreams come true. Discover Sanya, a famous coastal city, from the comfort of your own personal villa, nestled in Yalong Bay Pullman Resort's 30,000m2 tropical garden. Wake up and immediately jump into your private pool, or enjoy the views of Sanya from the villa's sweeping windows.
Pullman Resort is only a short walk or shuttle ride from the ocean, but sandy beaches aren't all that Sanya has to offer. In addition to the Rose Valley, Butterfly Valley and Yalong Bay Underwater World, Sanya is also home to Tropical Paradise Forest Park, where the popular Chinese film If You Are the One II was shot. Walk across the 168-meter-long bridge that connects two of Hainan's highest peaks.
And if you're traveling with family, no worries. Pullman provides free extra beds for children under 12 years of age, and they'll love both the pool and the nearby beach.
UnionPay cardholders can enjoy additional discounts of up to 6%!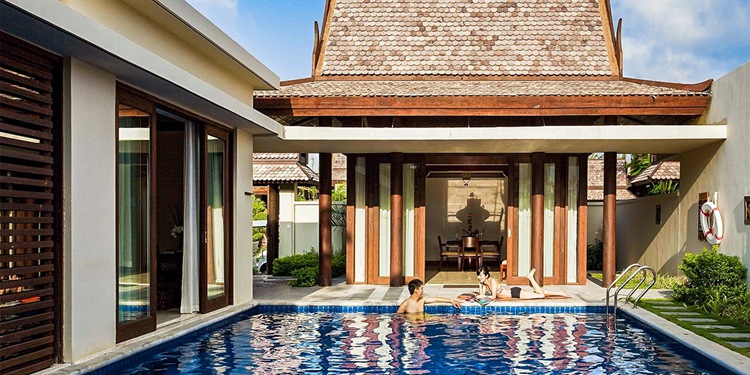 Package includes:
1.Nanyang Pool Villa or Myanmar Pool Villa for 2 nights
2.Free upgrade to 270 ㎡super luxurious Thai Pool Villas (subject to hotel availability)
3.Daily buffet breakfast (1 child under 12 + 1 child under 6)
4.Welcome fruits on the first day of stay
5.Additional bed provided free of charge for one child under 12 years of age
6.Seafood hotpot/barbecue dinner, including soft drinks and beer
7.One spa voucher
8.Five professional travel photos provided by Sanya Yashang Wedding Dress in the hotel park. (Please contact the photography agency at least 24 hours in advance to make an appointment).
9.15% off Haitang Bay Duty-Free Shop merchandise (arrange for a shuttle bus to the shop in advance)
10.Shuttle bus service from hotel to duty-free shop
11.Late check out, up to 1:00pm (subject to hotel availability)
This offer is different from booking directly with the hotel, and the package only applies when you purchase the voucher through thMart. Applicable dates are January 20, 2019 through, with the exception of February 3 through 19.
[Validity Period] January 20, 2019- June 30, 2019 (not applicable from February 3-9, 2019).
[Upgrade Reservations] Call 0898-8855-5588 (please book at least 3 days in advance)
[Refund/Cancellation Policy] Once the reservation is successful, it cannot be canceled. If the reservation needs to be modified after confirmation, please notify the hotel at least three days in advance (excluding the day of check-in; modifications subject to hotel availability). Otherwise, the voucher will be deemed invalid.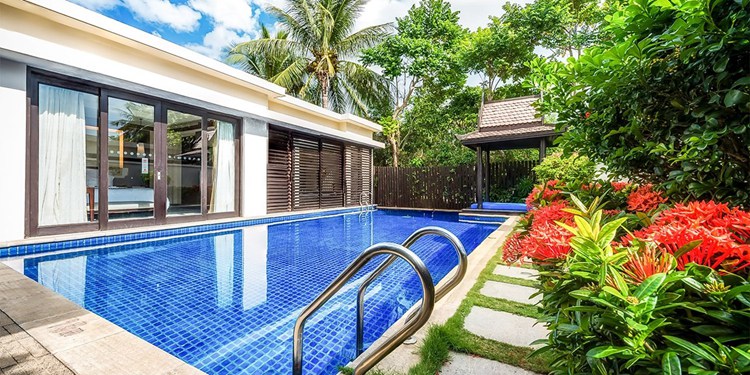 Additionally, there is a price difference price for the following days, which will need to be paid upon check-in:
1.January 20 through February 28, additional RMB100 per room per night (Friday and Saturday)
2.March 1 through March 31, additional RMB100 per room per night (Sunday through Thursday)
3.March 1 through March 31, additional RMB200 per room per night (Fridays and Saturdays)
4.April 4 through 6 (Tomb-Sweeping Holiday) and (June 6-8) Dragon Boat Festival, additional fees may apply (April 4-6), Dragon Boat Festival holiday (June 6-8)
5.April 30 (Labor Day), additional RMB300 per room per night
6.May 1 through 3, additional RMB650 per room per night
A valid credit card is required to secure the reservation.
All service charges are included in this package. You don't need to pay any extra fees.
Each coupon can only be used once and cannot be exchanged for cash or shared with other privileges.
Tickets are limited while stock lasts.
The offer does not apply to group and booked transactions.
Please read our refund policy carefully before purchasing.
When you apply for a refund, we will refund your unused/unreserved coupons in accordance with the refund policy.
Please do not click on the merchant link to make the exchange on your mobile phone. Clicking on the exchange by yourself marks the coupon as used, invalidating your purchase.
¥2,188起/2晚 – 亚龙湾核心区"天空之城"轻奢假期!【早订5.5折起】限量升270平泳池别墅+自助早晚餐+加床
三亚亚龙湾铂尔曼别墅度假酒店
【酒店】 亚龙湾核心区域的 铂尔曼别墅度假酒店,坐落占地 30,000㎡ 的热带花园 之中,将阳光、泳池和东南亚风情园林完美融合,打造出一座静谧的 "天空之城"
【房型】 会员专享,限量免费升级至 270㎡ 超豪华泳池别墅
【餐饮】 自助早餐、海鲜火锅烧烤自助晚餐,酒水畅饮
【价格】 早订 5.5 折 起!虽然春节不适用,但是错峰游性价比更高,机票也更便宜!
优惠详情
¥2,188(适用于 3 月 1 日~ 6 月 30 日入住)
南洋泳池别墅 或 缅甸泳池别墅 连住 2 晚
免费升级至 270㎡ 泰式超豪华泳池别墅(每日限量 2 间,视酒店房态安排)

每日 2 大 2 小自助早餐(1 位 12 岁以下儿童+ 1 位 6 岁以下儿童)

入住首日欢迎水果

免费为 1 位 12 岁以下儿童提供加床

2 大 1 小海鲜火锅烧烤自助晚餐一次,含软饮、啤酒畅饮(1 位 6 岁以下儿童)

¥200 水疗代金券一张

专业旅拍电子照片五张(仅限酒店园区内拍摄,由三亚雅尚婚纱提供,需至少提前 24 小时自行与摄影机构联系预约)

海棠湾免税店商品 9.5 折优惠,并提供酒店至免税店班车服务(须至少提前一天下午 3 点之前到礼宾部或前台预约班车以及 9.5 折优惠)

延迟退房至 13:00(视酒店房态而定)
== 【备注】以下日期入住需于前台补差价 ==
1 月 20 日~ 2 月 28 日,逢周五、周六入住补 ¥100 /间/夜。

3 月 1~31 日,逢周日至周四入住补 ¥100 /间/夜;逢周五、周六入住补 ¥200 /间/夜。

清明节假期(4 月 4~6 日)、端午节假期(6 月 6~8 日)入住补 ¥300 /间/夜。

劳动节假期,4 月 30 日入住补 ¥300 /间/夜,5 月 1~3 日入住补 ¥650 /间/夜。
除了玫瑰谷、蝴蝶谷、亚龙湾海底世界,这里最著名的就是热带天堂森林公园了,《非诚勿扰 2》中许多场景都拍摄于此。特别是全场 168 米的过江龙索桥,距离地面 40 米,连接于两座山峰之间,是海南目前为止跨度最长、离地最高的铁索桥,非常值得体验。
选址"寸土寸金"亚龙湾的铂尔曼别墅度假酒店,从别墅区到大堂、大堂到沙滩都有专车免费接送,非常方便。而最大的亮点——别墅,一家人住起来更是私密又宽敞!南洋/缅甸泳池别墅面积为 150㎡,超豪华泰式泳池别墅更是达 270㎡,均含一个卧室+一个起居室,推开门就能跳进泳池!
带娃出门,省心最重要,3 天 2 晚的假期,可以选择入住首晚于酒店餐厅享用丰盛的自助晚餐,之后回房好好休息,在别墅泳池里尽情戏水玩乐。酒店还为 12 岁以下儿童提供免费加床,睡得更舒服!第二天享用丰盛早餐后,可以去周边景点转转,想要去免税店的话可以提前和酒店预约班车。
此优惠与直接向酒店预订方式有所不同,您将通过 Travelzoo旅游族 交易程序购买兑换券。

【适用日期】2019 年 1 月 20 日至 6 月 30 日(2 月 3~19 日不适用)
【预订方式】请至少提前 3 天,致电 0898 - 8855 5588 进行预约
【退改政策】一旦预订成功不可取消,修改入住日期需至少提前 3 天(不含入住当日)联系酒店预订部,修改日期需视酒店房态安排,否则兑换券作废

预订时需要提供有效信用卡信息作为预订担保。

套餐已包含服务费,您无需额外支付,其余消费除外。每张兑换券只能使用一次,兑换券不能兑换成现金、也不能与其它优惠同享。兑换券数量有限,售完即止。

优惠不适用于团体及已预订的交易。请您在购买前仔细阅读我们销售条款中的退款政策。对于您未消费/未预约的兑换券,在您申请退款时,我们将按照退款政策为您办理退款。请勿在手机客户端自行点击商户兑换,自行点击兑换则视为该兑换券已使用,因此视同作废。