thMart Sanya Package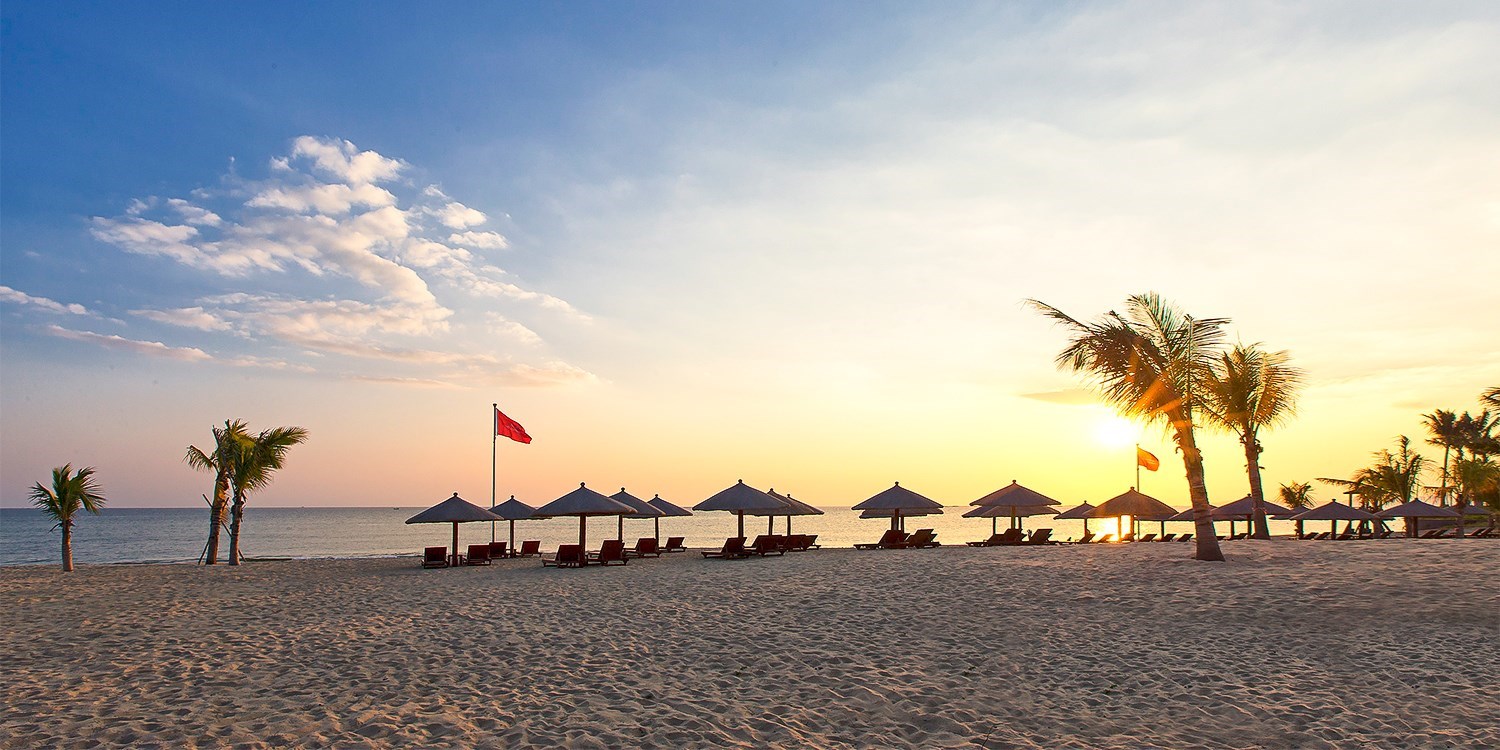 RMB2,088 for 2 nights at The Westin Blue Bay Resort & Spa, upgraded to 103 ㎡ open sea view suite + breakfast & Dinner + airport pick up/drop off + SPA vouchers(40% OFF No fare increases for the summer holidays)

Westin resort, green city, Blue Bay, Hainan
Clear water bay resort area C
sanya
0898-8338, 8666
Book that Sanya beach resort stay you've always wanted at an extra affordable price. This travel package offers a three-day, two-night stay at a sea view room in The Westin Blue Bay Resort & Spa. Reserve in advance for exclusive room upgrades, as well as extra privileges such as an additional night's stay, restaurant meals, spa vouchers and more. All that for just RMB2,088 (with a 60% discount for thMart members)!
Better yet, there are no price increases for the summer travel season. For National Day and other public holiday check-ins, it's just an extra RMB200 per night.
Package inclusions:
1.Free upgrade to an ocean view room (reservation must be made at least 7 days in advance)
2.Free upgrade to 103 ㎡ open sea view suite (reservation must be made at least 14 days in advance)
3.Daily breakfast buffet (for children aged 10 and below)
4.One dinner set (worth RMB408)
5.Free use of rowing equipment, inflatable bed or bicycle for one hour (choose one)
6.Free one-hour use of driving range
7.RMB 288 spa voucher for two
8.Free airport shuttle to pick up or drop off (bookings must be made at least 24 hours in advance)
9.Free hotel shuttle bus service between Sanya Phoenix International Airport, Sanya International Duty Free Shopping Complex, Dadonghai Beach and the resort (advance reservation required)
*Note that package deals exclude transportation (i.e. flights, trains, long distance bus, etc). Customers must arrange this independently. Please confirm reservations with the hotels once you purchase a travel package. Bookings are subject to hotel availability.
Add an extra RMB888 to get a one-night extension voucher, which includes:
1.One night at in a select sea view room, plus 2 regular and 1 small breakfasts (for children aged 10 and below)
2.The room upgrade policy is the same as the RMB2,088 package, and must be purchased and reserved with the package.
Notes:
1.For May Day holiday check-ins (April 30-May 3), please pay an extra RMB200 per night at the front desk
2.For National Day holiday check-ins (September 29-October 6), please pay an extra RMB200 per night at the front desk
The sandy beaches of Sanya's beautiful Haitang Bay are the perfect place to enjoy a quiet vacation! Take a walk along the beach to take in stunning views of the crystal clear ocean waters as you make your urban escape in Sanya. There's a reason they call Hainan the "Hawaii of China!"
Reward yourself and your family with a comfortable holiday hotel stay at The Westin Blue Bay Resort & Spa. Featuring a 1.8km stretch of private beach, this resort is your home away from home. Each room features a 180°view of Sanya's spectacular seascape, and guests can expect fantastic facilities and hospitable service during their stay.
Book in advance to upgrade to the 103㎡sea view suite, which features a private balcony facing the beach.
Don't feel like dragging yourself out to the city to find food? No worries, because The Westin Blue Bay Resort & Spa has plenty of dining options serving up your cuisine of choice. Better yet, your travel package includes one dinner meal worth RMB408. And yes, there will be plenty of seafood.
Need to relax? Head over to the breathtaking courtyard villa spa. Their professional Indonesian physiotherapists will use British aromatherapy essential oils and the best massage techniques to help you unwind after a busy day with the family. Your travel package includes two RMB288 spa vouchers.
The resort also provides plenty of holiday activities for parents and children. You can experience any of the items included in the package for free. Contact the front desk to try other activities during your stay.
The hotel also has a free bus to and from Sanya Phoenix International Airport. If you need to take the bus, you can consult with resort staff to make an appointment in advance. (If you purchase a set meal, you can enjoy a bus to pick it up or send it off to the plane for free).
If you'd like to visit the Sanya International Duty Free Shopping Complex, Dadonghai Beach or Nanwan Monkey Island during your stay, you can also take the shuttle bus. (Shuttle bus bookings need to be made at least one day in advance).
This offer is different from booking directly with the hotel, and the package only applies when you purchase the voucher through ThMart.
Notes:
1.[Validity Period] March 20- October 31, 2019
2.[Upgrade Reservations] Call 0898-8338 8666 ext. 6884 (please book at least 14 days in advance in order to enjoy your upgrade)
3.[Refund Policy] the reservation cannot be cancelled after confirmation. If you need to change your check-in date, please contact the hotel at least 3 days in advance, otherwise the voucher will be invalid.
All service charges are included in this package. You don't need to pay any extra fees.
Each coupon can only be used once and cannot be exchanged for cash or shared with other privileges.
Tickets are limited while supplies last.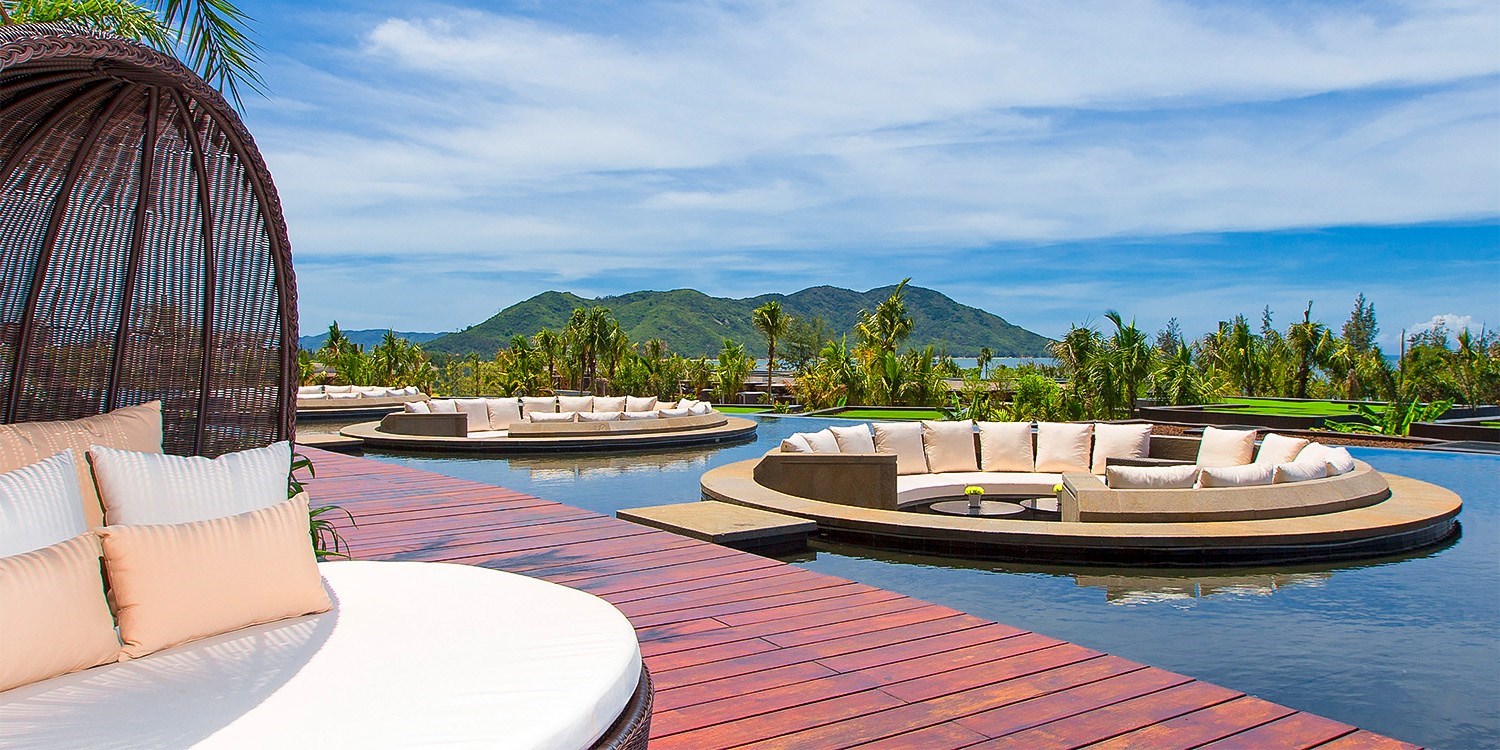 The offer does not apply to group and booked transactions.
Please read our refund policy carefully before purchasing.
When you apply for a refund, we will refund your unused/unreserved coupons in accordance with the refund policy.
Please do not click on the merchant link to make the exchange on your mobile phone. Clicking on the exchange by yourself marks the coupon as used, invalidating your purchase.
三亚
¥2,088/2晚 – 【6折 清明/端午/暑假皆不涨】三亚威斯汀升级住百平海景套房+两餐+专车接/送机+SPA券
海南蓝湾绿城威斯汀度假酒店
杭州丽晶美庐酒店
海南蓝湾绿城威斯汀度假酒店
清水湾旅游度假区C区
三亚
0898 - 8338 8666
产品亮点
TOP 20® - 热门优惠,即将售完!
亲子海岛度假,遛娃胜地三亚的高品质、高性价比、高星级酒店特惠套餐已为您备好!
入住位于"会唱歌的沙滩"清水湾的威斯汀度假酒店,提前预订专享房型升级,还有超值延住、丰富晚餐、SPA 代金券 等额外礼遇,3 天 2 晚仅需 ¥2,088,会员专享 6 折!小长假、暑假均不涨价,国庆入住也仅需加价 ¥200/间夜,特别超值!
优惠详情
¥2,088 -- 精选海景房连住 2 晚
免费升级至至尊海景房(需提前至少 7 天预订)
免费升级至 103㎡ 开放式海景小套房(需提前至少 14 天预订)
每日 2 大 1 小自助早餐(儿童限 10 岁及以下)
晚餐养生套餐一份(价值 ¥408)
免费使用 [ 手划船 或 充气床 或 自行车] 一小时(三选一)
高尔夫练习场免费使用一小时
天梦水疗 ¥288 Spa代金券 2 张(不可叠加使用)
酒店免费专车接机或送机一次(仅限三亚凤凰国际机场,需提前 24 小时预订)
提供三亚凤凰机场、三亚国际免税城、三亚大东海与酒店之间的定时定点穿梭巴士服务(需提前预约)
¥888 -- 1 晚延住券,包含:
精选海景房 1 晚 + 2 大 1 小早餐(儿童限 10 岁及以下)
房型升级政策同上方 ¥2,088 套餐,并且必须与套餐同时购买及预约使用。
【备注】:
五一假期(4 月 30 日至 5 月 3 日)入住,需于前台补差价 ¥200 /间/夜。
国庆节期间(9 月 29 日至 10 月 6 日)入住,需于前台补差价 ¥200 /间/夜。
推荐原因
< 唱歌 • 小众清水湾 >
三亚海湾各有千秋,其中清水湾"小众"而人少,成为静享滨海假期的好选择!由于海沙极细腻,走在沙滩上会发出银铃般清脆的"唱歌声",因为被誉为"会唱歌的沙滩"。据外籍专家称,世界上只有三个地方拥有这样的沙滩:美国的夏威夷、澳洲的黄金海岸、中国海南的清水湾。
< 品质 • 威斯汀酒店 >
度假,本就是给自己及家人的身心犒赏,一家舒适的品质酒店必不可少。坐拥 1.8 公里私家沙滩的威斯汀酒店,每间客房都可以 180° 饱览壮丽海景,完备的硬件设施、贴心的服务,难怪连刘涛都对其钟情并为这间酒店代言!这里还是电视剧《欢乐颂》、韩剧《马成的喜悦》、综艺《斯利安·我们仨》的取景地哦,快来 Get 同款~
< 升级 • 超大海景房 >
提前预订,即可锁定您的超大居住空间,升级至 103㎡ 开放式海景小套房。在私人阳台感受海风拂面,在天梦之床上开启酣畅淋漓的美梦。
< 畅享 • 海鲜大咖汇 >
旅行开始之初,与其拖着疲惫的身体外出觅食,不如先在酒店大饱口福一番,享用套餐里包含的价值 ¥408 的养生套餐晚餐。此外,酒店餐厅还提供各种海鲜及当地特色的疍家美食(疍家人生活在船上,以海谋生,有着独特的生活习俗和宗教信仰,饱尝美味的同时细细品味厚重的蓝湾人文风情)。
< 水疗 • 身心皆放松 >
酒店的水疗中心占地 2,300㎡,由数幢园林式庭院别墅组成,明净雅致的氛围可令您彻底放松。酒店特邀请印尼理疗师坐镇,选用英国雅容玛香薰之家的精油产品,套餐中赠送 2 张 ¥288 代金券,以更优惠的价格享受身心放松。
< 便利 • 亲子亦省心 >
酒店为亲子家庭提供多种活动,可免费体验套餐中提及的项目,更有其他丰富内容,您可在入住期间随时向酒店咨询。酒店还有往来三亚凤凰机场的免费巴士,如需乘坐可向酒店咨询时间并提前预约(购买套餐,可免费享受一次专车接机或送机);入住期间如需前往海棠湾免税店、大东海、南湾猴岛,亦有穿梭巴士可乘(需提前至少 1 天预约)。
此优惠与直接向酒店预订方式有所不同,您将通过 ThMart 交易程序购买兑换券。
【适用日期】 2019 年 3 月 20 日至 10 月 31 日
【预订方式】 致电 0898 - 8338 8666 转 6884;为保证享受房型升级,请至少提前 14 天预订。
【退改政策】 预订确认后,将不可取消;如需修改入住日期,请至少提前 3 天联系酒店,否则兑换券当作废论。
套餐已包含服务费,您无需额外支付,其余消费除外。
每张兑换券只能使用一次,兑换券不能兑换成现金、也不能与其它优惠同享。兑换券数量有限,售完即止。
优惠不适用于团体及已预订的交易。请您在购买前仔细阅读我们销售条款中的退款政策。对于您未消费/未预约的兑换券,在您申请退款时,我们将按照退款政策为您办理退款。请勿在手机客户端自行点击商户兑换,自行点击兑换则视为该兑换券已使用,因此视同作废。